Back in 2018 when the farm bill passed, the CBD industry was booming and it was easy to create a successful brand when supply was low and demand was high. Nowadays the market is flooded with so many options and brands to choose from and many white-label from the same source. We are faced daily with the age-old question, "How do we get more sales and market share?"
Unfortunately, there is no magic formula you can follow to make a brand successful. Instead, you continually need to leverage data and analyze what's working and what's not working and not be afraid to adjust along the way. Evaluate and refine your strategy with a 360-degree approach in mind by getting real with yourself and sticking to the standard principles of a strong foundation and clear company goals. The Enlighten ecosystem was created as the first and only end-to-end advertising solution from in-dispensary, out-of-dispensary, and experiential activation. Before launching any initiative, we act as a resource to help brands get ready to dive deep into the advertising world.
Product 
The first thing you, as an owner or brand, need to understand is the reality of your product. Just because you hit all the buzz words does not mean they are true. Many times, brands shape the narrative around their product in order to provide a competitive advantage when coming to market. Short term this may work, but long term consumers will decide for themselves based on their experience. It's best to build a strong foundation by fully understanding your product and what it has to offer the market and stay true to that course. Be sure what you communicate with regard to value, quality, and consistency rings true to the consumer experience or all your marketing efforts won't be as effective. Customer retention is built on loyalty and trust, and this flows both ways so be real with your audience.
Brand
Once you understand the market for your product, be sure the brand and messaging appeals to the audience you want to reach. If the product is premium or value-based, be sure the packaging, messaging, and quality balances. The goal always should be to create recurring revenue through brand loyalty, and that is heavily reliant on the customer experience. If a brand has a high price point and premium packaging but the product is low-grade, customers will know and most likely not want to repeat the experience, which will result in low customer retention. This balance between product and branding allows consumers to manage their expectations leading up to and after the purchase.
Audience
When a brand is created, typically there is an audience in mind and sometimes it is a solution derived out of a problem that was identified in a certain audience group. The reality is sometimes you set out to reach one audience and in time discover your product appeals to a whole different consumer group. Lean into it. Listen to consumers, because they are the best resource for future business success.

Product differentiation
After you have evaluated the foundational principles of your product, brand, and audience, it's time to decide what about your product makes it different and how you are going to communicate that difference to your audience. Brands have tried to differentiate themselves in myriad ways ranging from product-specific initiatives like monthly subscription boxes to audience-specific targeting of a single group (pet owners, moms, aging population). All of these brands have one thing in common: They know their goals, and they are intent on growing their brand to fit a specific niche.
Marketing approach
After working with hundreds of brands, we have found there is not one way to launch a product. Instead, evaluate your launch plan with a 360-degree approach in order to reach your audience. Many brands put all their eggs in one basket. Prior to the COVID-19 pandemic, events were the main generator for sales and brand-building. When events ceased, many brands scrambled to pivot into the digital world's sea of unknowns (especially in cannabis). When deciding which route to take to market, hedge your bets and create multiple buckets including digital marketing, events, and customer interaction.

Digital marketing: There are premium and efficient ways to market brands digitally. Identify your goals and leverage the right platforms. Build your brand with premium opportunities and platforms that are organic for storytelling. Have an always efficient approach with programmatic advertising. Combining this with your other media activities will drive outcomes. Silo-ing media buys does not work.
Events: Local and regional events are key to reaching a captive audience since they are coming to you and are inherently interested in the industry. These opportunities are key to driving organic social discussion and capturing leads. This data can later be used to identify your consumer profile and for targeted marketing efforts.
Customer interaction: Don't just collect information from consumers; talk to them. Engage with consumers via business-to-consumer and digital-to-consumer social channels. Be consistent and provide more content than just sales drivers.
Even though there is no particular formula for success, hard work and determination are key in getting there as well as key business partners. Be true to your vision, be true to your brand, and be real with the reality of what your business potential is. Constantly evaluate whether you're on track and don't be distracted by opportunities that do not contribute to the overall growth and direction of your company.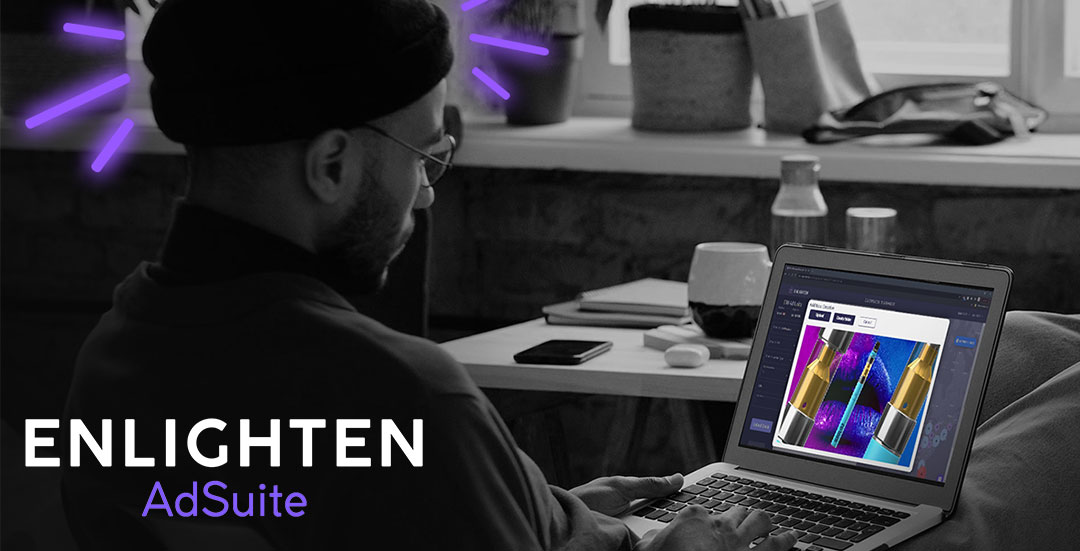 The Enlighten ecosystem is the first platform designed to aid brands and retailers by identifying, owning, and influencing the entire cannabis consumer journey. From brand discovery to consumer loyalty, Enlighten is the only marketing ecosystem that touches both canna-curious and cannabis consumers across every consumer touchpoint in and out of  dispensaries in both physical and digital worlds. Before launching any initiative, we act as a resource to help brands get ready to dive deep into the advertising world.
---
Adam Stephens is a growth strategist at Enlightened. With a demonstrated history of success in multiple industries from finance to medical, real estate, and marketing, he brings a unique perspective with a mission to bridge the gap between cannabis culture and business. He is always seeking ways to help businesses thoughtfully grow by building and maintaining community in the industry's ever-changing landscape.