Hemp and CBD cannabis manufacturers are turning to the pre-roll market to squeeze every bit of cash from their crops while creating high-value and in-demand products.
While CBD cigarettes are a small slice of the total CBD market, the whole pie has been getting bigger and bigger every year with more growth on the horizon. According to Grandview Research, the global CBD market was valued at US $4.6 billion in 2018 and is expected to grow at a compound annual growth rate (CAGR) of 22.2% from 2019 to 2025.
That's a lot of joints to roll.
According to a 2020 study of the pre-rolled cannabis industry by Custom Cones USA, a business-to-business pre-roll supplies company, nearly 30 percent of pre-roll cannabis businesses surveyed were hemp/CBD manufacturers taking their CBD flower/trim product and rolling it up into CBD-rich pre-rolled joints.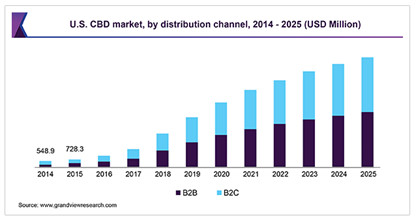 Harrison Bard, head of business development at Custom Cones USA, said hemp/CBD farmers have been a source of growth for the company as farmers get equipped to venture into the pre-roll market.
"In every CBD manufacturing operation, there are many different product types to consider," Bard said. "CBD pre-rolled joints and cigarettes are relatively easier and cheaper to make than extractions or topicals."
It all starts with the grind
To begin producing pre-rolls, the hemp material must be ground, sifted, packed into paper cones or tubes, and finally packaged for the public. All you really need is the pre-rolled cone and your flower; the rest can be done by hand, although machines obviously help with speed and consistency. Fredrik Rading, vice president of sales at Custom Cones USA, said CBD pre-roll brands often make the mistake of using coffee grinders, blenders, and food processors to grind their hemp. The issue, Rading said, is the process creates too much heat and pulverizes the hemp material, which can lead to an uneven burn in the pre-rolled joint.
Rading said Custom Cones USA sells an industrial cannabis grinder that uses high torque and low revolutions per minute to push the hemp material through a screen to get a uniform particle size.
"It all starts with the grind," Rading said. "If you mess it up there, then it messes everything up down the line."
Cone vs. tube
Once the hemp has been ground down to a uniform consistency, the CBD brand must then look to how they will roll their joints/cigarettes. The choice of whether to use cones, which are wide at the top and tapered toward the filter tip, or tubes, which are the same uniform width from top to bottom, is rather important because of the difference in size of the machines they work with, Rading said.
First, the hemp material is sifted to remove any remaining stems and debris before it is placed in a cone-filling machine to pack the hemp material into cones or cigarette tubes, depending on the brand's look and feel, he said.
"Cones tend to work with smaller machines that are more versatile," Raiding said. "Tubes usually require expensive high-speed machines, which might not be feasible for a business just getting into pre-rolls."
Bard agreed, adding that in addition to the difference in capital investment, cones and tubes simply look and smoke differently.
"Cones are easier to start and scale with," Bard said. "Tubes seem to be harder for folks, since cigarettes are typically produced on multi-million-dollar manufacturing lines. There are smaller-scale tube filling machines, but these are still tens of thousands of dollars—and since they are designed for tobacco, they will not work well with hemp."
If a farm doesn't want to pack their own CBD smokes, there are "co-packing" organizations that allow farms to outsource the task. Inversely, a brand can work with co-packers to find a farm to supply their operation. Co-packers are manufacturing companies set up to deliver white-label products: You can send them your flower and have that packed or you can send your packaging and use their flower.
Standing out in a crowded market
Although the industry is still young, the CBD space is getting crowded. If you look up CBD pre-rolls or CBD cigarettes, you will see many options. Local gas stations may even carry two or three CBD pre-roll options already, so it is important to ensure your brand and products stand out.
New brands or farms should look at their local market and see how much competition they have. Check smoke shops and gas stations to see how competitive getting into local stores will be. Once you've gathered some market data, start thinking about your branding and packaging.
For packaging, Rading said Custom Cones USA has one of the widest selections of joint tubes and multipack packaging in the industry.
"However you want your CBD pre-roll brand to look, our products and custom design team can help make it reality," he said.
Bard said this ability to customize packaging is becoming ever more important as CBD smokes increase in popularity and the market becomes more crowded.
It's not just that there are a lot of players getting into the CBD pre-rolls market, but also that some big players entering the scene as well. San Francisco-based cannabis tastemaker SHERBINSKIS recently began producing CBD smokes. Also, in 2019, internationally acclaimed music star Post Malone launched his own CBD pre-roll brand called Shaboink.
"Brands really need to think about form factor, quality, branding, and how they are appealing to their local market to be able to compete," Bard said.
Future of the industry
If you are a hemp grower, brand, or any business thinking about getting into the CBD pre-roll space, here are five CBD pre-roll brands to watch in 2021.
Hemptrance: These all-natural, organic hemp cigarettes are grown exclusively in certified-organic industrial hemp farms. The hemp is naturally rich in phytocannabinoids and boasts 1,200mg of CBD in every pack (120mg per smoke). Hemptrance cigarettes come in packs of ten in a very slick reusable tin made to look like a cigarette box.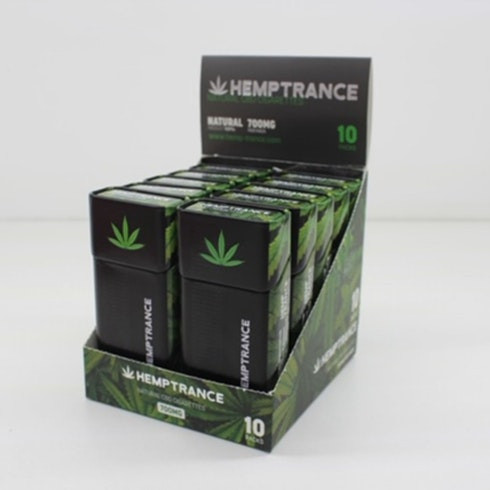 Plain Jane: These hemp pre-rolls are tightly rolled into a filtered cigarette rice paper and come in packs of two or twenty. They burn evenly, not quickly, and drop hot ashes like poor-quality hemp cigarettes. Each hemp pre-roll burns for approximately five minutes and contains about 72mg CBD. The pack is a classic paper cigarette box.
Redwood Reserve: Redwood Reserve CBD cigarettes are rolled with only naturally grown CBD flower. The filtered CBD smokes look just like traditional cigarettes (but are 100-percent tobacco-free) for a CBD flower experience that is convenient, discreet, and effective. They come in packs of twenty in a paper cigarette box overwrapped in cellophane.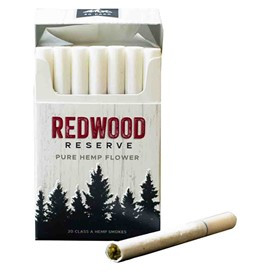 Nu-X CBD Pre-Roll: This is a 1g hemp pre-roll packed into a 109mm unrefined brown paper cone. It is packaged in a child-resistant glass tube with a custom label and black ridged cap. The single cone delivers 108mg of CBD.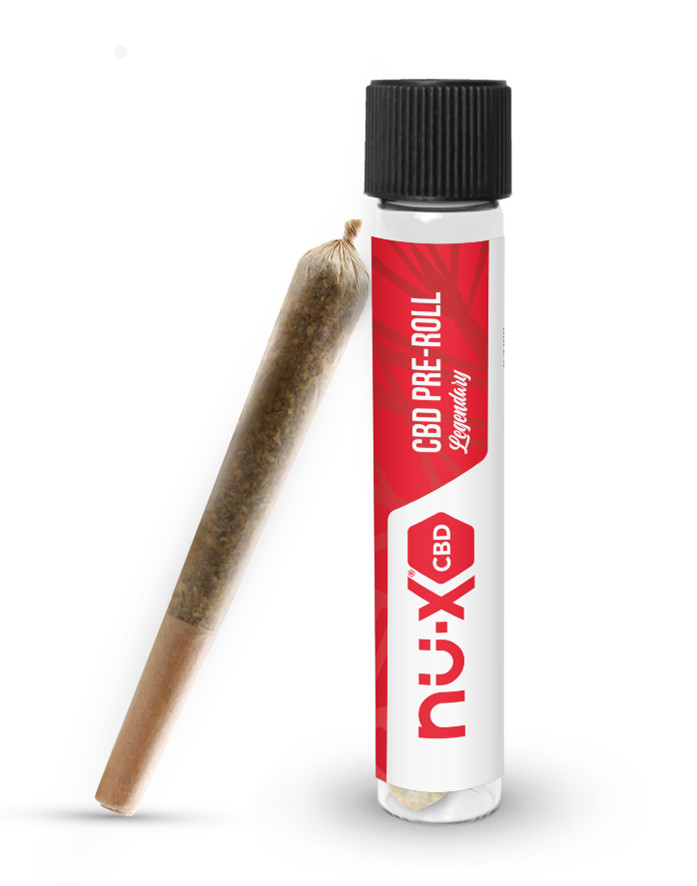 Wild Hemp Hempettes: Each Hempette is packed full of cannabidiol and terpenes to create a delicious, aromatic flavor. They are made entirely from hemp grown in the United States and come in packs of twenty in a traditional paper cigarette box that is branded with the company's vivid signature green. There is about 75mg CBD per Hempette, for about 1500mg CBD per pack.
For more information, visit CustomConesUSA.com.