The pandemic accelerated the retail sector's adoption of ecommerce, some pundits say by as much as five years. A recent survey by Big Commerce found 51 percent of consumers now prefer to purchase online, up from 25 percent in 2018. Brick-and-mortar retailers have their work cut out for them if they want to rebuild foot traffic once life returns to something resembling "normal."
The same study unveiled some encouraging statistics, too: Despite the pandemic, 65 percent of consumers made at least one purchase in a physical store during the past six months. Fifty-six percent of shoppers cited inability to see, feel, or try a product as the number-one turn-off when purchasing online, and 21 percent found online shopping frustrating.
Another survey, by KPMG, discovered a significant number of consumers turn to brick-and-mortar stores to discover new brands (33 percent) or because they want the product right away (34 percent), shipping costs are too high (25 percent), or they enjoy the in-person experience (23 percent).
Despite chatter to the contrary, brick-and-mortar retail isn't dying. In fact, because humans crave interaction with other humans, most experts expect in-store commerce to become even more important with the return to the pre-pandemic status quo. People can't wait to see, speak to, and shop with other people again.
Retailers and brands need to prepare to welcome existing and new customers. A crucial part of that preparation is ensuring consumer comfort and product discoverability. "An exciting and attractive retail environment will help you create more sales at the cash register," said Wil Walker, vice president of client experience at retail interior furnishings designer Display Dispensary. The company's corporate parent, Econoco Corporation, has designed and installed retail displays and related products since 1925.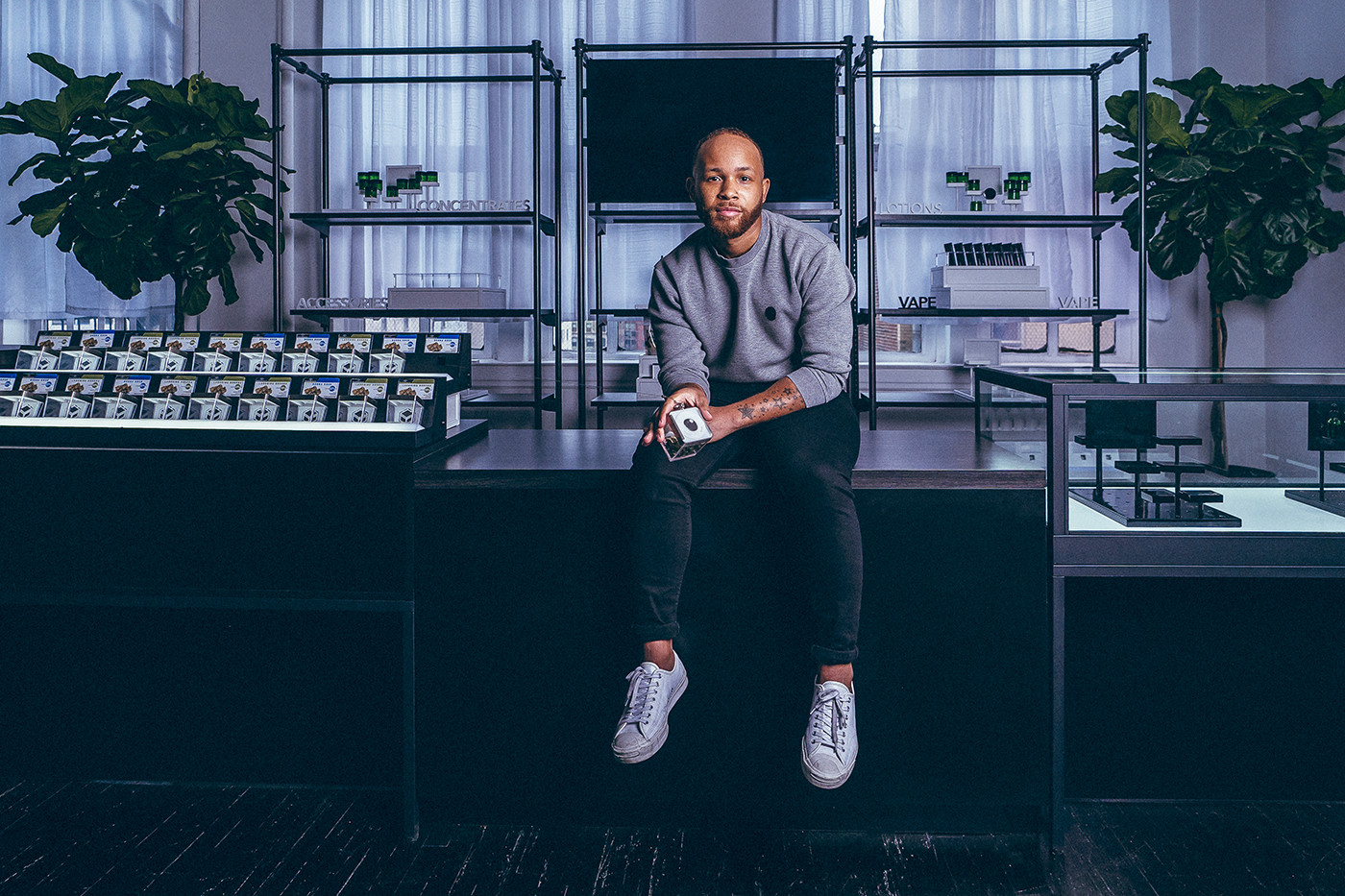 Walker said five simple guidelines will help retailers make the most of their physical space.
1. Integrate style, technology, and visual elements
When creating a store layout, visual displays must be utilized to communicate the brand's image and create a unique shopping experience. Technology is key in educating consumers: Tablets, interactive screens, and smart fixtures can help acclimate new customers and educate them about the joys of cannabis.
2. Maximize space
The CBD industry has a wide range of products and brands with a limited amount of space to display them. Rows of products can create "visual noise" that may overwhelm consumers, so consider using risers to create multi-tiered displays that split up visual elements while maximizing the available space.
In addition, because nearly 20 percent of purchase decisions are influenced by a brand's in-store display, give product partners a chance to shine by providing them a dedicated area in which to showcase their wares. Many CBD retailers now offer premium product placement for a fee.
3. Utilize color theory
Too much color—especially if several colors are used at once—can create visual cacophony and distract customers, but clear, white, and black help clarify and define visual spaces and the merchandise within them. Clear acrylic displays elevate first impressions and allow customers to see the entire product. White lends an aura of simplicity, purity, and cleanliness. Black is perceived as sleek, modern, and gender-neutral. Use additional colors as accents but remember: Product packaging adds a rainbow of hues on its own.
4. Develop a planogram
Planograms—diagrams that indicate where to place retail products to maximize sales—can be immensely helpful not only in actuating psychological subtleties but also in saving time. They ensure all products are on the salesfloor and accounted for, provide consistency (especially in multi-store environments), ensure products are displayed to their best advantage, and may be used as training tools so new hires quickly understand aspects like inventory management and traffic flow.
5. Refresh often
Updating and refreshing displays monthly can have a powerful effect on sales. Slight modifications—like changing featured products or moving items to new locations—encourage customers to look around and interact with sales team members. When making changes, keep customers' habits and attitudes top of mind: Don't suddenly move the most popular products to an out-of-the-way place, for example, or disrupt traffic flow. Key displays to holidays and other special occasions to maximize sales.