Winter is in full swing for much of the country. The cold weather can be a drag hot drinks are one of the best ways to navigate the frigid weather. Of course, being stuck indoors or digging snow when you're not can also cause a bit of anxiety. What if your tea could provide a little more than a warm-up? Check out these five CBD infused teas that will help your customers relax as they thaw out.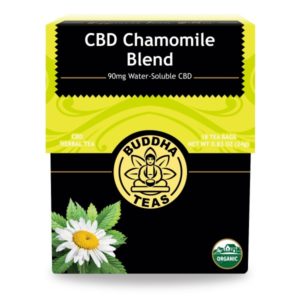 Buddha Teas
Buddha Teas offers a variety of CBD infused beverages that includes chamomile, matcha green, peppermint, as well as turmeric & ginger. These hot teas are water-soluble which means they will extract far more efficiently that oil-based teas will. Buddha Teas are all tested to ensure there is zero percent THC included.
The Brothers Apothecary 
Brothers Jesse and Shane offer many different CBD products that include an extensive line (10 flavors) of CBD infused teas. With flavors such as Pumpkin Spice Chai, Highbiscus, and Kava Mystic Root, there is something for any tea fan. Each tea bag includes 60mg of CBD. All products are handcrafted out of Portland, Oregon with organic local ingredients.
Green Roads
Green Roads specializes in hot CBD beverages. Their CBD tea comes in a chamomile flavor and includes 7mg of CBD per bag. Green Roads keeps it simple and uses only natural ingredients such as chamomile, vanilla, peppermint, and hemp-derived cannabidiol. Every product has been formulated by a licensed pharmacist and is third-party lab tested to ensure purity and quality.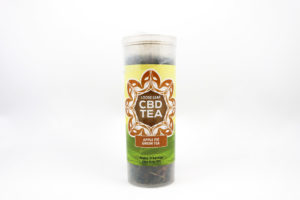 One Love Tea
One Love Tea has one of the most extensive line of CBD teas. Not only that, they have some of the more unique flavors on the market. Their Apple Pie CBD Green Tea is flavored with crisp apple and lush green tea leaves. Each bottle contains 1.5 oz of tea and includes approximately 90 mg of CBD, making around 18 cups.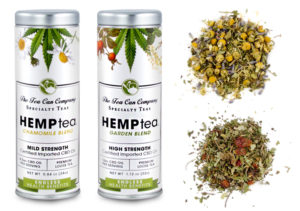 The Tea Can Company
Donna McCafferty first conceived of a new tea company while taking a graphic art course in the 1980s. Today, the Tea Can Company offers their HEMPtea teas in two varieties, Mild Strength Chamomile and High Strength Garden Blend. These teas are made from high-quality hemp derived CBD. Both varieties have been engineered to help with a number of ailments including anxiety and chronic pain.