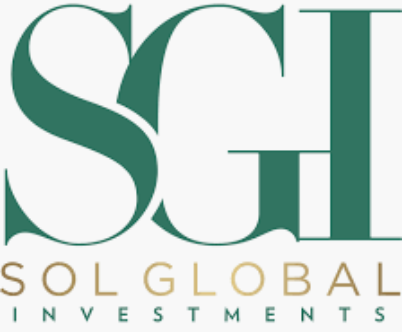 FORT LAUDERDALE, Fla. – HeavenlyRx Ltd. ("HeavenlyRx"), a global hemp and CBD company, is pleased to enter into a signed letter of intent ("LOI") to acquire the top-ranked national CBD brand, PureKana ("PureKana" or the "Company"). Under the agreement, HeavenlyRx will acquire a majority ownership stake from the Company's founding members with the acquisition expected to close by the end of 2019.
Standing alongside HeavenlyRx's high ethos and quality standards, PureKana – located in Scottsdale, Arizona – is a rapidly growing CBD brand and company with a large consumer base that leans toward a young and active demographic. Their robust line of ultra-concentrated hemp CBD products are non-GMO and fully derived from organically grown hemp without the use of genetically modified organisms and can be used in foods and nutritional additives. Once harvested, their hemp is carefully processed and undergoes extraction and quality testing, creating a rich, ultra-concentrated CBD oil which is infused in their product lineup that spans oils, capsules, topicals, gummies and pet products. Legal in all 50 U.S. states, PureKana's products meet the highest standard of excellence and all safety requirements as put forth by the Food and Drug Administration (FDA).
PureKana, led by Founder and CEO Cody Alt, has consistently accelerated its revenue growth year after year, and expects to continue this trend. Currently, the majority of PureKana's sales come from online and ecommerce. In the coming year, however, the brand with HeavenlyRx's strategic selling capabilities plans to expand into major retailers and other retail environments.
"PureKana has grown into one of the most important brands in the CBD industry," said HeavenlyRx CEO Paul Norman. "With a dynamic entrepreneur and business leader like Cody Alt leading the helm, his vision to bring PureKana into the mainstream is a great fit for HeavenlyRx. PureKana's powerful online presence when combined with our reach to distribution into mainstream channels will create a leading player in the marketplace."
---
About HeavenlyRx Ltd.
HeavenlyRx holds controlling ownership interests in various industry-leading assets in the hemp/CBD and THC-free cannabinoid wellness space, with a focus on hemp cultivation, processing and the manufacturing of a diverse range of traditional CBD products including oils, tinctures, balms, and vape-ready products. Heavenly Rx's portfolio will include several proprietary brands across numerous consumer product group verticals, including cosmetics and beauty products, bath and body products, and infused foods with a focus on the CPG market.
About PureKana
Recognized by a young and active demographic as a leading cannabidiol brand, PureKana offers an ultra-concentrated CBD experience. Grown and harvested in Kentucky, their hemp is carefully processed to ensure a rigorous testing process. Their robust product lineup includes food-grade CBD that can be consumed in the form of pill capsules, powder, topical salves, oral sprays, and even edibles like peanut butter.