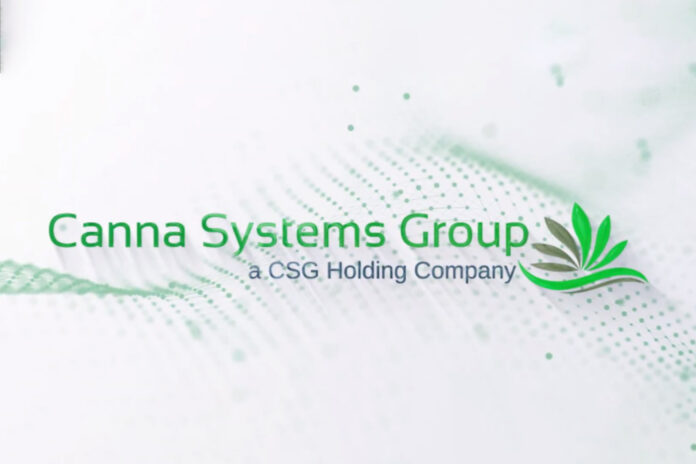 LOS ANGELES – Canna Systems Group, a pioneer in offering vertically diversified production for the fast growing CBD market, announced that it has completed the formation of a strategic alliance with ChillHit Labs. Canna Systems Group (CSG) and ChillHit Labs (ChillHit), a distribution leader within a product development ecosystem offering services to empower innovators in the lifestyle and health & wellness industries, will work to jointly develop a multitude of branding, solutions and products.
The strategic alliance that CSG has formed with ChillHit is the foundational piece of the much larger strategic alliance program that targets fast growing brands, development groups and producers to leverage the capabilities that both firms provide. By working with CSG and ChillHit, the formation gives other partners and producers the ability to grow from seed to retail very quickly. CSG provides entities and creators the necessary extraction, production and materials and ChillHit brings the knowledge, creation and product development to quickly bring brands and products to the shelf globally.
"It has been a long road to bringing a production facility to its potential, but now that we are in full production, we have the ability to generate oil, isolate and other products in high volume", said Christopher C. Salinas, President and Founder, Canna Systems Group. "With production and the ability to produce quickly, we can partner with ChillHit to not only give our customers a shelf-ready brand but also much needed channel support."
CSG manages processing facilities in California and Latin America – providing extraction, distillation and remediation for Hemp, testing and services across the United States, and delivers products and services for global customers in the Nutraceutical, Pharmaceutical and Medicinal markets. CSG continues to expand into developing machinery, expanding its strategic partnering and offering tolling services through its unique management vehicle.
"We are beyond excited to join forces with CSG to bring a strong alliance to the CBD market, with our legacy and experience in taking products to market, having the supply chain and the capabilities available to us and our joint partners, we should be able to deliver quickly and successfully for years to come," said Nimesh Goel, President, ChillHit Labs.
For more information about working with CSG and ChillHit, please contact [email protected] or call 833-227-2542.
Canna Systems Group, headquartered in Pasadena, CA, is a hemp processor dedicated to providing extraction services, processing materials and developing products for the exploding concentrates industry. Led by industry veterans, Canna Systems Group, CSG, believes its processes and services utilize the cleanest and most efficient way to generate maximum results for its' customers and its partners hemp plants and products. CSG combines a small business mentality with a big business efficiency to provide high quality CBD concentrates to licensed retailers in a clean and safe environment. www.cannasystemsgroup.com.
ChillHit Labs is a distribution leader within a product development ecosystem offering services to empower innovators in the lifestyle and health & wellness industries. We provide a complete operations platform for brands and wholesalers to scale their business and increase profitability. We are a globally diverse company with a focus on first-in-class concepts that enhance the everyday experience and quality of life. www.chillhitlabs.com