As most of us know, CBD has been experiencing a rapid expansion in market growth and consumer popularity. What most of us may not be familiar with are the gritty details regarding CBD's legality. Congress passed the 2018 Farm Bill in December, and on the surface, this is great news for producers since many CBD products are derived from hemp.
So does this basically mean all hemp-derived CBD products are now legal? Well, it seems to be a bit more complicated than that. CBD and hemp now fall under the oversight of the Food and Drug Administration (FDA) instead of the Drug Enforcement Agency (DEA). While this is an encouraging reform, some producers have been receiving warning letters from the FDA and there have even been raids carried out by federal officials. However, CBD products still have managed to make their way to shelves everywhere from mom and pop apothecary stores to larger retailers such as Vitamin Shoppe. Although many more are expected to join the CBD industry, there are obviously quite a few already trying to carve out their place in what is poised to become a colossal market. So, was the CBD industry already legal, legalized in December, or is it yet to be legal? We spoke with members of the industry to gain some insight as to how they view the Farm Bill and if it is impacting their current and future plans.
"Now every company, including big pharmaceutical companies, will probably see the new farm bill as a green light to enter the industry."
"I felt the 2014 Farm Bill really opened the door on legalized hemp and CBD," Rick Weissman, president of Highfalls Extracts told CBDToday. Highfalls produces CBD tinctures, topicals, lotions, and soft-gels. The 2014 bill provided Weissman with enough confidence to produce CBD products but the new bill is now giving him plenty of reassurance. "We were comfortable operating in this space already," Weissman said. "The 2018 bill removes all of the ambiguity about the legal status of hemp and CBD." Highfalls is licensed by New York to cultivate hemp for CBD extraction and are official research partners with the state.
Weissman suspects the industry is about to experience a flood of new companies looking to capitalize on CBD. "Now every company, including big pharmaceutical companies, will probably see the new farm bill as a green light to enter the industry," Weissman said. He is confident that those who have a proven track record and are following best practices, such as rigorous third-party lab testing, will have an advantage when it comes to customer trust.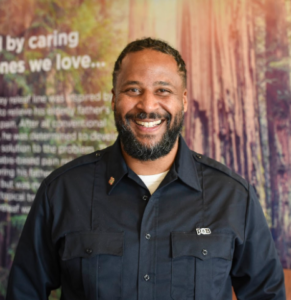 Papa & Barkley is a California based CBD producer that focuses on products providing pain relief. The company's Co-Founder and Chief Products Officer Guy Rocourt, feels the Farm Bill's passage will help expand their business model. "The new regulations have allowed Papa & Barkley to enter honestly into the national CBD market, not just the California market," Rocourt said. "Now we have a whole CBD-only line of products made from hemp that we can offer to individuals all over the United States. While hemp infused products have been on the market for quite some time, Papa and Barkley waited to launch our CBD line until we could legally and truthfully promote and sell our CBD offerings."
Not to be lost in passage of the farm bill is the fact industrial hemp may finally be in a position to thrive. "While agricultural hemp is not the best for extracting CBD, it is an awesome renewable resource for a variety of industrial and commercial products like bio-plastics, bio-diesel, paper, cloth, and food sources," Rocourt said.
Although Rocourt does not feel the Farm Bill has gone far enough, he is encouraged that it will usher in more testing and scientific scrutiny. He also is frustrated with companies who are just trying to capitalize on the CBD craze and are not concerned with producing high-quality safe products. "Usually these companies use imported CBD isolate that has been processed with many chemicals and has not been tested," Rocourt said. Proper oversight from the FDA should hopefully solve this.
"The New Legislation Never Specifically Mentions Cannabidiol Or CBD"
Dave Rodman, attorney, and founder of Rodman Law Group LLC, a firm with multiple practice areas including cannabis law, does not have any products at stake when it comes to CBD but wants producers to have a clear understanding of the legal landscape. "The new legislation never specifically mentions cannabidiol or CBD. It just allowed for hemp to have a different legal status based on its THC content and treats compounds extracted from hemp differently than compounds extracted from marijuana," Rodman said. "The Farm Bill legalized the extraction of chemical compounds [like CBD] from Cannabis Sativa L."
For those seeking an absolute guarantee that their CBD operations carry no risk, Rodman is unable to offer such assurance. "You should always be afraid of the legal consequences of a product you make, especially one that is ingested by humans and animals," Rodman said of being asked by those in the industry about their legal liability. "It all comes down to their risk tolerance. Some producers are more risk tolerant and believe that the risks are acceptable because by acting now they can get out ahead and grab a chunk of the market share," Rodman said.
Rodman believes we could be witnessing the calm before the legal storm and has been surprised the FDA has not been flexing more of its enforcement muscle. "Now that CBD is squarely within the FDA's purview and the DEA is not a convenient shield, I believe we will see an uptick in enforcement actions over the next three to twelve months," Rodman said.
CBD-infused foods, as well as unsubstantiated medical claims used by some producers, seem to be the main target of FDA enforcement when it comes to CBD products. Recent warning letters sent out to producers seem to confirm this. However, the FDA's role is not to simply send out warnings or prosecute producers without a clear and understandable set of guidelines to follow. If they fail to do so, we could find ourselves with the same issues cannabis has had during prohibition, where consumers turn to the black market for the products they want but without the lab testing and scientific data behind them. "The FDA will eventually come to grips with the fact that the cannabinoid genie has been let out of the bottle. The industry is not going away and the FDA will need to course correct in order to remain relevant and actually do its job of ensuring that the products consumed by humans and animals are safe," Rodman said.
The FDA will be holding a public hearing on hemp and CBD's legal status on May 31. We are hopeful many of the industry's outstanding questions are addressed during the hearing. Below are details regarding the FDA's upcoming public hearing on CBD.
DATE:
May 31, 2019
TIME:
8:00 a.m. – 6:00 p.m. ET
LOCATION:
FDA's White Oak Campus
Building 31, Room 1503 – Great Room
10903 New Hampshire Avenue
Silver Spring, Maryland 20993