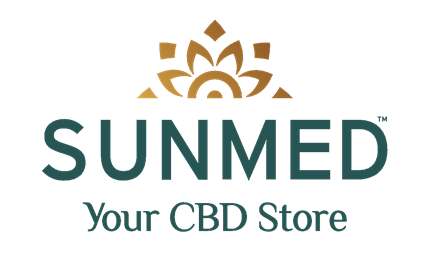 PALMETTO, Fla. –
Sunmed | Your CBD Store, the largest hemp retailer in America known for shaking up the hemp and CBD industry, recently
partnered with Radicle Science, history's first and only proof-as-a-service company, to determine the most efficient formulation of CBN for improving sleep. Radicle Science will conduct a double-blind, randomized, placebo-controlled,
Institutional Review Board (IRB) approved clinical trial, the gold-standard approach to medical research.
While CBN has become a popular cannabinoid for sleep support, there is a lack of scientific literature on what dose is optimal for improving sleep. This historic clinical trial will provide some
of the first rigorous human data on how different dosages of CBN impact sleep. The findings will be paramount to future CBN formulations by Sunmed.
"Radicle Science is a great partner for measuring rigorous outcomes and generating objective proof," Sunmed Chief Science Officer Dr. Tony Ferrari said. "Their team of clinicians and scientists
truly understand the value of clinical evidence in shaping important business and health decisions. This study will hopefully be the first of many where we can probe new formulations' efficacy to inform the best way to bring them to market."
Of the three groups of study participants, one will receive a low dosage of proprietary Sunmed CBN gummy formulation, one group will receive a high dosage and the control group will receive placebo.
This large-scale trial of a minimum of 750 participants will study a diverse population of Americans with sleep disturbances over six weeks, monitoring their sleep and other health outcomes often associated with sleep quality.
"This is history's first large-scale, blinded randomized placebo-controlled trials testing the impact of different dosages of CBN on sleep disturbance," Radicle Science CEO and Co-Founder Dr. Jeff
Chen, MD said. "We can't wait to analyze the data and better understand how CBN affects sleep."
Radicle Science clinical trials are completely independent third-party studies that are also standardized, reducing the risk of bias inherent to customized studies. Radicle Science is vertically
integrated and executes its studies end-to-end, from the standardized IRB-approved master protocol design, recruitment of participants and shipment of product to data collection and analysis.
"Our standardized sleep study protocol is designed to reveal how products impact the onset and quality of sleep, as well as health outcomes associated with sleep quality including fatigue, cognitive
function and mood," Radicle Science Chief Research Officer Dr. Emily Pauli said.
As an innovative, award-winning franchisor that has shaken up the hemp industry, the Sunmed | Your CBD Store model is ideal for entrepreneurs who value the importance of science-backed CBD products,
seeking a way to share their passion for plant-derived wellness and knowledge through an award-winning brand. Franchise owners receive comprehensive training on hemp derived Sunmed products and the science behind how CBD works. They are also provided with
pre-opening sales training courses, both hands-on and classroom-based, to help prepare for the launch of their new Sunmed | Your CBD Store location. The company also offers marketing support options to help franchise owners optimize their success.
For more information about Sunmed | Your CBD Store, visit
www.GetSunmed.com. For information about franchising opportunities, visit
www.GetSunmed.com/pages/franchise-information.
About Sunmed| Your CBD Store
Sunmed | Your CBD Store is the largest hemp retailer in the United States and the exclusive home of award-winning, hemp derived Sunmed products. With 400+ Your CBD Store locations across 42
states, the brand provides the highest quality CBD experience to customers nationwide. Sunmed | Your CBD Store is the official CBD product and recovery sponsor for the Association of Pickleball Professionals (APP) and the APP Tour. Parent company SunFlora
Inc. produces quality products for health and wellness, skincare and pets.
About Radicle Science
Radicle Science is history's first and only proof-as-a-service company, offering an easy path for non-pharmaceutical products to clinically prove their true effects beyond placebo. Radicle Science
leverages an AI-driven, crowdsourced, virtual and direct-to-consumer approach to power clinical research at unprecedented affordability, speed and scale across diverse populations and conditions. The Radicle vision for the B-corp is an abundant future where
democratized access to clinical trials closes the proof gap and transforms non-pharmaceutical products into proven personalized medicines accessible by all.