Earlier this year, a trucker hauling nearly 7,000 pounds of hemp found himself in an Idaho jail cell. When he pulled into the East Boise Port of Entry weigh station for a routine inspection, a state trooper seized the truck and charged the driver with felony drug trafficking—a crime that carries a minimum of five years in prison and a fine of at least $15,000. The case remains unresolved.
What makes the trucker's case so perplexing is that industrial hemp is legal in the United States. Passed by Congress in December, the 2018 Farm Bill legalized production of industrial hemp, instantly transforming it into a mainstream agricultural commodity. Crucially, it also redefined hemp to include its "extracts, cannabinoids, and derivatives," and explicitly removed it from regulation under the federal government's Controlled Substances Act, as long as the plant's THC level is at or below 0.3 percent.
By explicitly allowing hemp-derived CBD products to cross state lines, the bill is designed to free up financial institutions, such as banks and credit card companies, and media platforms, like Google and Facebook, to do business with hemp and CBD companies.
Those businesses—not to mention a host of other investors—anticipate a huge payoff. Sales of CBD grew by more than 80 percent in 2018, reaching close to $600 million, and Brightfield Group analysts estimate sales will hit $22 billion by 2022.
In large part, that stems from CBD's new following in the health and wellness category, where it's treated as a "lifestyle" product that relieves pain, fights inflammation, and provides consumers with a general sense of well-being, all without causing any impairment. Consumer goods manufacturers are infusing CBD into cosmetics, lotions, and dozens of pet products as well as edibles, where CBD has joined açai and pepitas (pumpkin seeds) in the superfood category. In February, the Canadian canna-company Tilray spent $314 million to acquire Manitoba Harvest, the largest hemp food company in the world.
There's also plenty going on in the nonconsumables category. Industrial hemp can be used by industries as varied as textiles, building materials, and ethanol. Automakers BMW, Mercedes, Jaguar, and Volkswagen use hemp-based composites in their cars.
Yet while the cannabis industry is primed to go full steam ahead, lingering legal confusion—like what happened in Idaho—is forcing many companies to remain idle. Though hemp and its derivatives may now be legal at the federal level, growing or selling it will remain difficult until states and various agencies of the federal government catch up to the Farm Bill. One problem is that current U.S. Food and Drug Administration regulations make CBD-infused edibles illegal, leading jurisdictions from Maine to California to crack down on CBD products.
Even states that have lifted the prohibition against THC-laden cannabis are grappling with how to legalize the sale of hemp-infused products. Currently, there is no legal way for licensed marijuana retailers to sell hemp in Michigan, while growers in Illinois may soon face onerous regulations and an expensive permitting process.
Nor have U.S. companies found smooth sailing in overseas markets. Both the FDA and the European Union have made it difficult—if not impossible—to ship CBD products from the U.S. to foreign countries. In response to EU regulatory tweaks, many countries, including Spain, Italy, and Austria, have required retailers to remove CBD products from their shelves.
Even if these issues get sorted, not all customs officials are sufficiently trained to recognize the difference between hemp and THC-laden cannabis, which is still under prohibition at the federal level. That could lead to delays or outright seizures of legal shipments.
Consider the confusion surrounding the Idaho hemp case. Big Sky Scientific, owner of the seized hemp, filed suit against the state. While Idaho's own testing proved the plants were, in fact, hemp, a federal judge refused to return the shipment to Big Sky. His reasoning: The U.S. Department of Agriculture has yet to approve the state's hemp regulations. The case is awaiting oral arguments before the Ninth Circuit Court of Appeals.
However, until the United States can draft comprehensive polices, that hemp shipment will continue to rot in Idaho, even though there are plenty of investors, industries, and consumers who could put those 6,700 pounds to good use.
---
---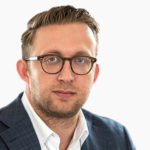 Jason Vegotsky is chief revenue officer for KushCo Holdings. An entrepreneur with an extensive background in sales and business development, he graduated from Bucknell University with a bachelor of arts in economics. He is passionate about implementing processes, improving strategy, and increasing revenue. Prior to KushCo, Vegotsky was the co-founder of Summit Innovations Inc., and the driver of the company's business development. As CRO, leading the company's main business unit, he leads a team of more than forty-five professionals working in sales, operations, shared services, and project management. He also is responsible for expanding the company's physical presence nationwide in every major cannabis market.