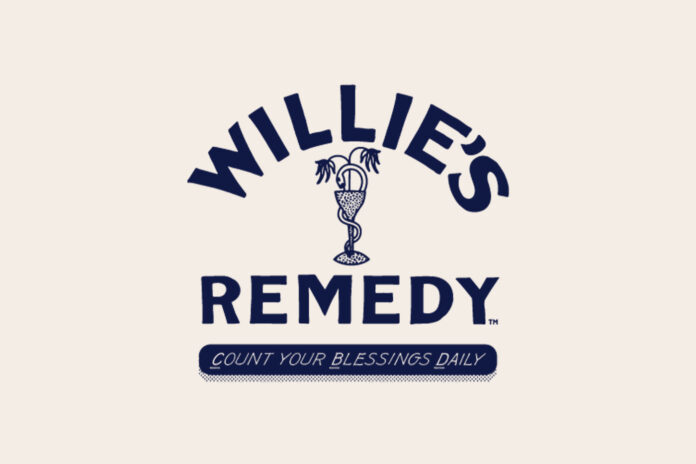 DENVER
—
Willie's Remedy
, a hemp-based wellness line inspired by pioneering musician and activist Willie Nelson and his wife, Annie Nelson, today announced its first-ever collaboration with Tom Petty's estate to launch a limited edition 
Wildflowers Tea
. The families of the legendary artists founded the partnership as a homage to Petty's life, American music and the health benefits and merits of CBD. "Hemp offers a comforting way to expand on a natural wellness routine," said Annie Nelson, Co-Founder of Willie's Remedy. "Wildflowers Tea is an example of the connections that are possible when we share the culture of cannabis and music." Proceeds from every sale of Wildflowers Tea will be donated to 
MusiCares®
, a charity that provides people working in the music industry with a support system of health and human services, of which Tom Petty was named the MusiCares® Person of the Year in 2017. "My father was a believer in the mission of MusiCares," said Adria Petty. "It's a dream come true to have our two families who share so much mutual admiration in both generations of listeners and fans to collaborate together." Wildflowers Tea is a botanical blend of whole chamomile flowers, lemon myrtle flowers and peppermint leaves—known for its digestive benefits. Available in biodegradable pyramid bags and loose leaf, the tea is infused with full-spectrum hemp extract from small-to-midsize independent U.S. farms. Wildflowers Tea is available online at 
williesremedy.com/wildflowers
 and 
store.tompetty.com
.
About Willie's Remedy
Willie's Remedy
 is a line of hemp-based wellness products inspired by pioneering musician and activist Willie Nelson and his wife, Annie Nelson. Willie's Remedy hemp-infused products are non-intoxicating and feature full-spectrum hemp oil extract made from crops organically grown by American farmers. Launching in 2019, the brand's first product is a hemp-infused coffee; other products in development include tinctures, confections, vaporizable hemp oils and topicals. Willie's Remedy brings together the Nelson family's commitment to supporting American farmers and environmental stewardship, while offering consumers simple ways to access the health benefits of hemp. Willie's Remedy joins sister brand 
Willie's Reserve
, a separate line of licensed THC cannabis products.
About MusiCares
MusiCares helps the humans behind music because music gives so much to the world. Offering preventive, emergency, and recovery programs, MusiCares is a safety net supporting the health and welfare of the music community. Founded by the Recording Academy in 1989 as a U.S. based 501(c)(3) charity, MusiCares safeguards the well-being of all music people through direct financial grant programs, networks of support resources, and tailored crisis relief efforts. For more information please visit: 
www.musicares.org
.