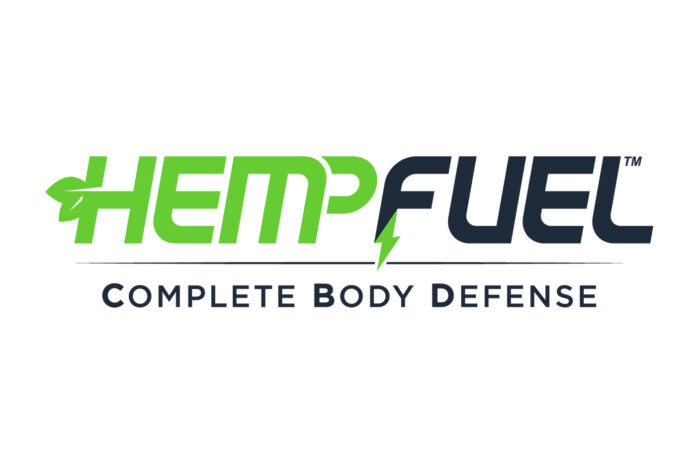 BROOMFIELD, Colorado — Rooted in plant science and research, the new Hemp Fuel line from ECS Brands includes 14 products crafted from USDA Certified Organic hemp extracts, adaptogens and other vital plant compounds. The line includes a great tasting Hemp Fuel protein powder made with Certified Organic 100% water-soluble hemp protein for easier digestibility. The new line is designed specifically to enhance performance in athletes through healthy hemp extracts that can provide energy, increase endurance, and promote faster recovery.
Full-spectrum hemp extracts serve as the foundation for all Hemp Fuel products. ECS Brands then incorporates powerful functional plant compounds, such as curcumin, jiaogulan, plant-based Vitamin D3 and medicinal mushrooms, into the formulas. Each product delivers robust, targeted benefits for consumers.
"We are a plant-science company devoted to exploring and harnessing the immense power of the natural world," said Arthur Jaffee, Founder and CEO, ECS Brands. "With today's release of Hemp Fuel, people now can savor the fruits of our intense research and development into products custom designed for different wellness pursuits and needs."
ECS Brands' emphasis on full-spectrum whole hemp extracts speaks to the importance of the endocannabinoid system (known informally as the ECS) to the company. The human biological nerve-signaling system, which wasn't discovered until the 1990s, helps maintain cognitive, physiological, and emotional stability. Plant compounds called cannabinoids, which are especially prevalent in hemp, are essential for optimal functioning of the endocannabinoid system, and the human body as a whole.
All Hemp Fuel formulations contain a wealth of cannabinoids, which communicate with the system's CB1 receptors in the brain, and CB2 receptors in the immune system. The dynamic dance between cannabinoids and receptors maintains physical and neuronal equilibrium.
The Hemp Fuel line includes:
Hemp Protein — A great tasting complete protein with a comprehensive amino acid profile for muscle repair and recovery. Made with water-soluble hemp seed protein that's non-bloating and easy to digest. Available in Chocolate, Vanilla, Strawberry Swirl and Cookies & Cream flavors.
Hemp Recovery with MyoVitalizer Complex — Post-workout recovery blend that reduces inflammation, improves range of motion, prevents cramps, boosts energy and stamina and aids the immune system.
Pre-Workout with VasoPump & EnduroMax Complexes — A blend to enjoy prior to workouts, which naturally increases energy and focus, and helps maximize blood flow to muscles.
Hemp Hydration with Primed Electrolyte Complex — Bioavailable electrolytes and nutrients that enhance cellular hydration and shuttling of nutrients into muscle cells.
Sleep Optimizer with HerbaCalm Serenity Complex —A blend for combating stress and increasing the length and quality of sleep.
Vital Female with HerMonal Harmony Complex — A holistic approach to female wellness crafted for stress reduction, boosting antioxidant and detoxifying systems, anxiety management, PMS, menstrual stress and cramps and replacing vital nutrients lost through this cycle.
Vital Male with AndroGenix Complex — A blend designed to help synthesize and maintain heightened levels of testosterone for power through workouts, improved sexual health and enhanced nutrient bioavailability.
Trim Plus with Thermo-Varin Complex — A breakthrough in healthy weight management, featuring Nitro-VTM  — the first clinically proven hemp extract to safely reduce appetite, reduce body weight, reduce food cravings and reduce inflammation. A powerful combination of synergistic botanical ingredients further enhance weight loss and improve metabolic efficiency.
Super Detox with Elimination Booster Complex — A custom profile of vital hemp compounds combined with Hemp Fuel's Elimination Booster Complex that supports the body's natural detoxification processes at both cell and system levels. Naturally antimicrobial while boosting detox enzymes and protecting the liver and kidneys.
Natural Relief with InflamAid Normalizing Complex — Vital hemp compounds collaborate with corydalis, curcumin and frankincense to help the body optimize immunity response. This blend of natural botanicals helps balance the body's endocannabinoid system, which influences immune response and overall health.
Joint Rescue with Arthro-Active Restore Complex — Built to inhibit enzymes that destroy connective tissue and tissues surrounding joints, minimize inflammation and pain, rejuvenate damaged joint tissue and cartilage and increase mobility and range of motion.
Immunity Pro with Synergy Defense Complex — Improving the way the body absorbs nutrients, antioxidants and anti-inflammatory compounds to optimize the immune system.
Opti-Brain with Neural Activator Complex — Increasing and regulating the brain's neurotransmitters to improve neuronal pathways, memory and cognition.
Herbal Immortal with DNA Rejuvenate Complex — The harmonizing effects of full spectrum hemp extracts combined with antioxidants and adaptogens to protect and rejuvenate at a cellular level while helping manage and reduce the effects of stress and anxiety.
About ECS Brands
ECS Brands® is a supplier of premium hemp ingredients grown and extracted in America and creator of innovative complete spectrum whole-hemp brands including Hemp Fuel®, Care by Derma®, ENLIGHTENhemp® and Scooba Snacks. ECS Brands is known for its dedication to transparency, and rigorous safety, quality and potency testing conducted in its certified cGMP, USDA Organic, verified non-GMO project, and FDA registered manufacturing facility. In addition to ECS Brands, the company's other business segments include ECS Health, a clinical research partner and full-service product development platform, and ECS Wholesale. For more information, visit ecsbrands.com. Follow ECS Brands on LinkedIn, Facebook, Instagram.