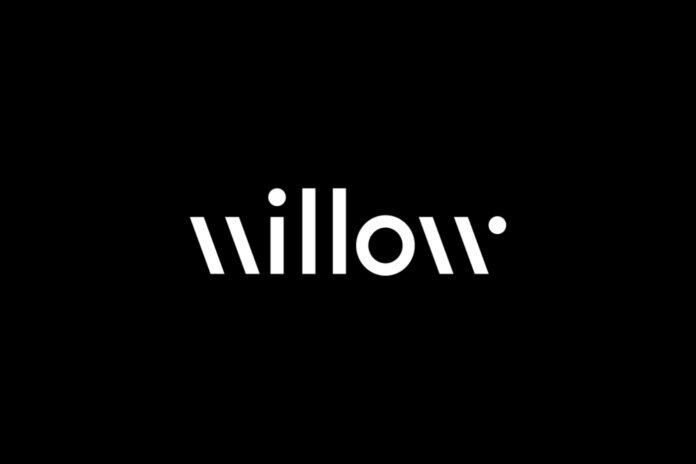 VANCOUVER, B.C.
– Willow Biosciences Inc. ("Willow" or the "Company") (TSX: WLLW) (OTCQB: CANSF), a leading biotechnology company that manufactures pure, consistent and sustainable cannabinoids via yeast biosynthesis, is pleased to announce the results of its in vitro analysis and the first to be reported topical clinical study on cannabigerol ("CBG"). In collaboration with Signum Biosciences, Willow's FutureGrownTM CBG, produced using its proprietary yeast platform at multi-kilogram scale, demonstrated antioxidant, anti-inflammatory, and skin health-boosting activity in lab assays, and provided similar benefits when applied topically to human skin. A single-blind clinical study in 20 healthy male and female volunteers conducted at Princeton Consumer Research (the "Willow Study") showed Willow's FutureGrownTM CBG clinically reduces skin inflammation, the appearance of redness, and improves barrier function. The results of the Willow Study were published in Molecules, a leading international, peer-reviewed, open access journal that can be found here at
https://www.mdpi.com/1420-3049/27/2/491/htm
l. "Willow's FutureGrownTM CBG continues to exhibit great promise as an exciting new skincare ingredient", said Trevor Peters, Willow's President and Chief Executive Officer. "We are excited to share the results of our in vitro and clinical work with our stakeholders and proud to have it published in a peer reviewed scientific journal, the first of its kind for CBG. As the market for CBG and CBGA continues to develop, key studies such as this help to define the potential these ingredients have in the health and wellness space." The Willow Study reports that biosynthetically produced CBG possesses a broad range of anti-inflammatory, antioxidant, and skin protecting properties to help slow inflammation, aging, and boost skin barrier function. Gene array analysis of CBG and cannabidiol ("CBD") applied topically to a 3D human skin model demonstrates that CBG outperforms CBD, selectively targeting collagen, elastin and other key skin health and hydration genes. Moreover, in vitro studies in normal human epidermal keratinocytes (NHEKs) and human dermal fibroblasts (HDFs) show that CBG and CBD both possess strong antioxidant and anti-inflammatory properties, with CBG demonstrating equal if not better activity than CBD. Lastly, the Willow Study is the first to report the clinical effectiveness of topically applied CBG, demonstrating that a 0.1% CBG serum reduces inflammation, redness, and improves the skin barrier significantly better than a placebo. Learn more about Willow's FutureGrownTM CBG:
www.willowbio.com/#products
Request samples of Willow's FutureGrownTM CBG:
[email protected]
About Willow Biosciences Inc.
Willow is a leading biotechnology company that develops and produces high-purity, plant derived ingredients for the consumer care, food and beverage, and pharmaceutical markets. Willow's FutureGrownTM biotechnology platform allows scale production of pure, consistent, and sustainable product to benefit both B2B and B2C customers. Willow's R&D team has a proven track record of developing and commercializing bio-based manufacturing processes and products for both the consumer and pharmaceutical industries.