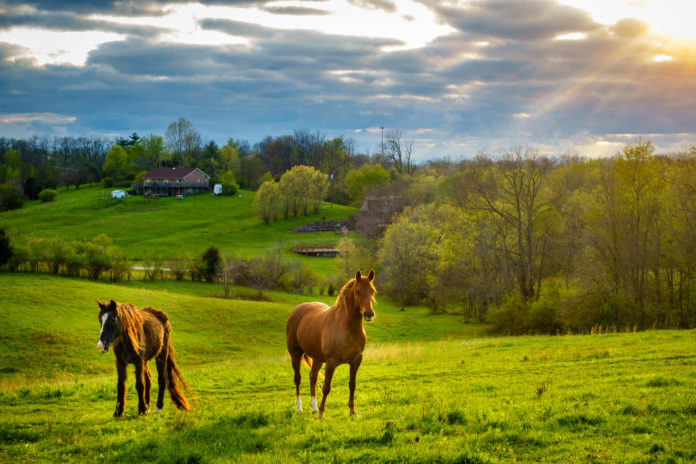 Kentucky is not exactly known as a haven for cannabis users. Both recreational and medicinal cannabis use is not yet legal there. However, the Blue Grass state does have a rich history in hemp farming. Because of this, some excellent hemp-derived CBD producers are now emerging. Check out these 5 CBD producers in Kentucky.
Bluegrass Hemp Oil
CBD is personal for Bluegrass Hemp Oil. The company's owners started producing CBD products in order to help treat the symptoms related to their son's Idiopathic Generalized Epilepsy. The makers of Bluegrass Hemp Oil wanted to extend the benefits of their CBD products to others and launched their own brand. Bluegrass Hemp Oil produces tinctures, vape oils, lip balms, soaps, honey sticks, jams, and bath soaks.
Medterra CBD
Medterra was formed with the goal of offering CBD products at an affordable price. Their team is made up of professionals who have years of farming and food production experience. Medterra offers many products including CBD tinctures, topical cooling creams, gel capsules, sleeping pills, and morning energy pills. They offer products in a variety of strengths so customers will be able to find their ideal dose.
Kentucky Hemp Works
Kentucky Hemp Works produces hemp products for health and wellness. They utilize a farm to table approach, with all products being grown and produced by hand on the same farm. Kentucky Hemp Works works with wholesalers and offers both hemp and CBD products. Their CBD drops come in three varieties with different potencies.
CBD Hemp Oil
CBD Hemp Oil's name gets right to the point. They produce full spectrum CBD oil that includes tiny amounts of cannabinoids other than CBD. For those worried about any psychedelic effect, don't worry, this oil contains less than the federally mandated limit of .3 percent THC. CBD Hemp Oils also include trace amounts of CBG, CBN, CBDA, and CBC. This allows their oils to create an "entourage" effect. Many believe that a combination of cannabinoids is ideal and creates a synergy found naturally in the plant.
Gencanna 
Gencanna's team is made up of in-house developers, scientists, farmers, operators, and botanists. All of their products are tested by independent laboratories. Gencanna is not only a CBD producer but also conducts research into CBD and hemp while advocating for legislative change in Kentucky as well as across the globe. They offer tinctures, powders, capsules, and topicals.