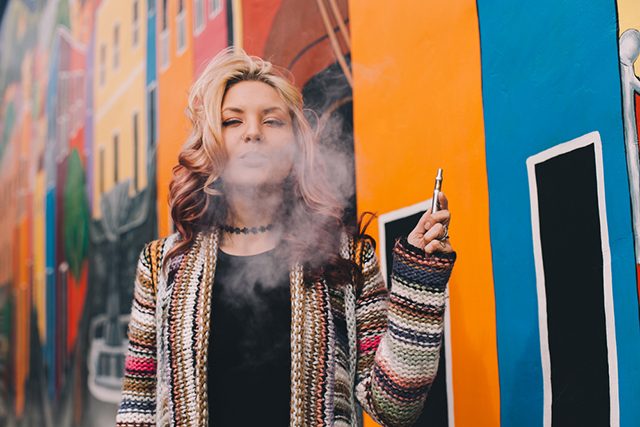 If CBD doesn't get you high, why would you want to vape it? Smoking (or inhalation) is, perhaps, the most traditional method for experiencing cannabis and hemp.
The Oracle of Delphi (circa 8th Century B.C.) is said to have inhaled vapors of herbal essences, to induce prophesies from the gods. Of course, the mystic oracle was most likely indulging in THC, the psychoactive cannabinoid found in cannabis, which is only one of more than 100 cannabinoids found in hemp and cannabis.
Now, modern extraction and vaping technology makes it possible to experience other cannabis compounds in concentrate form–and CBD is officially trending.
The difference between vaping and smoking is simply that one method of inhalation takes in vapor, which contains minimal amounts of combustion residue, while traditional smoking results in inhaled byproducts for the smoker (though cannabis and cannabis extracts do not contain additives and chemicals typically present in tobacco products). Both methods take advantage of the lungs as a speedy delivery system of compounds to the bloodstream, which provides quicker effects and benefits.
For smokers, especially smokers that are trying to quit or decrease tobacco use, CBD may offer an option for easing off cigarettes, while bringing CBD into their lifestyle. Though there are few medical studies available in the U.S. on CBD or cannabis derivatives, a recent U.K. study showed that CBD oil taken orally lessened the response for cigarettes in smokers.
Here are some CBD-only vape pen choices, designed to offer a range of experiences, flavors, and effects: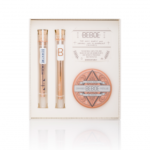 The Beboe Box–Flowery and aromatic, this three-piece set offers THC and CBD blends, in two elegant disposable pens. Formulated with all-natural ingredients, in a rose gold design. For those who like to microdose or consumers that are just starting out, this makes a great gift set. Accompanied by a tin of Beboe Inspired Pastilles, for a perfect finishing touch. In California only, from Beboe.com.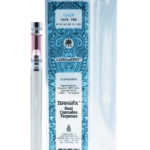 Canna Hemp Calm CBD Vape Pen–Earthy undertones with citrus-y top notes, and 100mg of hemp-derived CBD in each disposable pen. Other ingredients: Coconut MCT oil and a rich blend of terpenes, including eucalyptol, linalool, b-myrcene, limonene, terpinolene, p-cymene, cis-nerolidol, trans-nerolidol, b-pinene, y-terpinene, cis-ocimene, and a-terpinene. At CannaHemp.com.
The Koi Stik by Boulder©–This fillable vape pen was created specifically for Koi CBD's flavored CBD Vape Juice. Compact and has USB port for easy charging. Koi's CBD Vape Juice is available in Blue Raspberry-Dragonfruit, Strawberry Milkshake, Vanilla Caramel Custard, Watermelon Green Apple Sour, White Flavorless Additive, and Pink Lemonade. Visit KoiCBD.com.
Select CBD-only Blends–Select CBD Blends combines the benefits of CBD, essential oils, and natural extracts. Blends include Relax (Cinnamon or Lavender), Focus (Spearmint or Peppermint), and Revive (Lemon or Grapefruit). All-natural ingredients, essential oils, and fractionated coconut oil. Solvent- and pesticide-free, and tested for guaranteed quality standards. For this and more CBD products, visit SelectOil.com.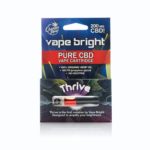 Vape Bright Thrive CBD Cartridges–Each cartridge contains 200mg of pure, hemp-derived CBD oil, in natural flavor, with no carrier or filler oils. The Thrive cartridge delivers 1mg of CBD per puff. Also from the Thrive line–Beyond, which packs a few more puffs, at 250mg. Available to ship in the U.S., at VapeBright.org.