In a recent virtual workshop for young entrepreneurs, I said, "You don't sell a product. You sell a promise; a feeling." A few attendees asked me to explain, so I used a different term that worked better for their age group: "You sell a vibe."
In fact, "vibe" encompasses the essence of influencer marketing. A specific influencer helps you communicate a defined vibe to your target audience. The vibe is composed of colors, feelings, sounds, personality traits, and values.
When influencer marketing started to be a "thing" a few years back with the rise of Instagram stars, I really didn't like it. In my point of view, good marketing and branding are a long-term game. Giving a ton of money to some celebrity to post an image of a product on social media is good only for the celebrity. I don't see it as a marketing or branding tactic; I see it as a sales tactic. In the early days employing influencers was an effective sales tactic, but not so much for marketing. Marketing leads not only to a single sale right now, but also to creating and maintaining a customer base, which leads to increasing sales volume over the long term.
Effective branding and marketing must have substance. That is why I am happy influencer marketing matured, moving away from a quick, cynical let's-make-a-sale approach to actual marketing and branding initiatives.
Good branding is all about creating relationships.
For industries that suffer pushback from Facebook, Instagram, YouTube, and Google, influencer marketing today is a great way to put your name in front of potential customers, showcase your products, and increase brand awareness—and, consequently, sales.
Moreover, in markets where business is based on community, most influencer marketing is genuine, transparent, and authentic. For example, a grower will not promote grow lights or nutrients unless he or she believes in them. They first will test the product and only if they like it will they stand behind it in real life and on social media. Trolls exist and cancel culture is real, especially among young, social-media-savvy audiences, so why take the risk of promoting a product about which you aren't passionate?
The following tips will help you create successful influencer campaigns.
Alignment
This is the most important element of an effective influencer marketing campaign. When you use influencers to promote your brand or product, you are on a mission to create a holy trinity: the influencer, the brand or product, and the consumer. If these three don't share the same vibe—the same kind of personality and values—the campaign will not be successful. Sixty-four percent of people who have a relationship with a brand say they and the brand share the same values.
Choose influencers based not on how many followers they have but on the amount of engagement they and their followers display, the influencer's impact on the industry and who they know, their personality, and the vibe of their tribe.
Authenticity
The connection between the brand or product and any influencer must feel genuine. Consumers today are smart; they know how things work, and they realize influencers are paid. They assume posts are commercial, so posts about products and/or services must feel authentic or followers will desert both the influencer and the promoted brand. Research in late 2019 discovered inauthenticity and paid influence are the primary causes of skepticism and cynicism among young consumers who engage on digital platforms.
Longevity
In the not-so-distant past, most influencer campaigns were one-and-done affairs. The Kardashians and other high-profile social media denizens charged big bucks for a single product mention. That sort of approach creates neither a holy trinity nor an enduring brand presence. Good branding is all about creating relationships—in this case, beginning with any influencers you choose to employ. Find influencers who fit your brand and have the right audience, then develop long-term relationships with them. The longer they promote your product, the better.
The mix
Like everything else in marketing, effective social media campaigns should be part of a comprehensive strategy. In a nutshell, into the mix of all the things you will do to ensure success, you pour what you want your target audience to think about your product and how you plan to convey that. Your influencer campaign is part of how you plan to do it and when. After you have a brand strategy, marketing strategy, and content strategy, you will be able to build successful campaigns.
TikTok
I can't talk about social media and not mention TikTok. Not only is the platform growing at an astonishing rate, but it also is open to all types of businesses—brands actually can advertise products. Perhaps because it arose after all the hype about Vine, Instagram, and Snapchat, something about TikTok seems more authentic and relaxed than its older cousins.
On the less-than-positive side, the platform, developed and operated by a Chinese firm based in Beijing, is dogged by persistent allegations it threatens U.S. national security; consequently, the American government may at least attempt to limit the app's reach.
---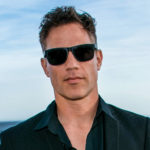 Dino H. Carter is owner and chief strategist at D Branding, a brand consultancy helping clients develop unique strategies to grow market share, deepen brand awareness, and sustain growth. He possesses more than twenty years' experience in marketing with companies including Levi's and MTV Europe.