Growing interest in wellness rituals is bringing bathing back in a big way. Not just for hygiene anymore; spa style bathing with a good book, music, and a glass of a favorite rosé while soaking in some "me" time can be a weekly ritual to help unwind from stress and strain.
Liquid body wash consistently has led the $2.6 billion personal cleanser and care product category, annually, in the U.S. market. But new trends toward exotic botanicals and organic, sustainably-sourced ingredients are driven by consumers who are also sold on unique, sometimes whimsical experiences, effects, and enchanting surprises.
Bath bombs are the newest novelty to add some fancy fizz that's more fun than soap, and when CBD is added to the infusion, a bath can be a great introduction to CBD's anti-inflammatory effects. Endocannabinoid receptors, which bond with cannabinoids like CBD, are located throughout the body including the skin. Total immersion in a warm bath with a CBD-infused bath bomb should result in complete and soothing relaxation, according to experts.
Just one bath bomb makes a sweet Valentine gift. Here are six that sound simply amazing: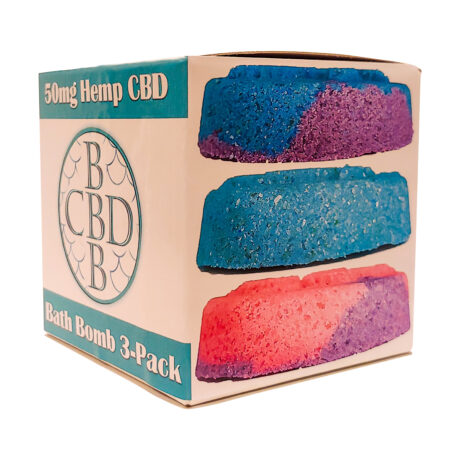 Bath by Bex offers CBD bath bomb customized sample packs. Customers choose three bombs from thirty different scent options, including Mermaid Waters (mango and pineapple), Sexy Time (ylang ylang and coconut), and vanilla-scented Color Burst, among others. Options also include botanical terpene blends. Available in colored or no color, and 50mg or 100mg dosages. MSRP: $20.00-$38.00. BathbyBex.com.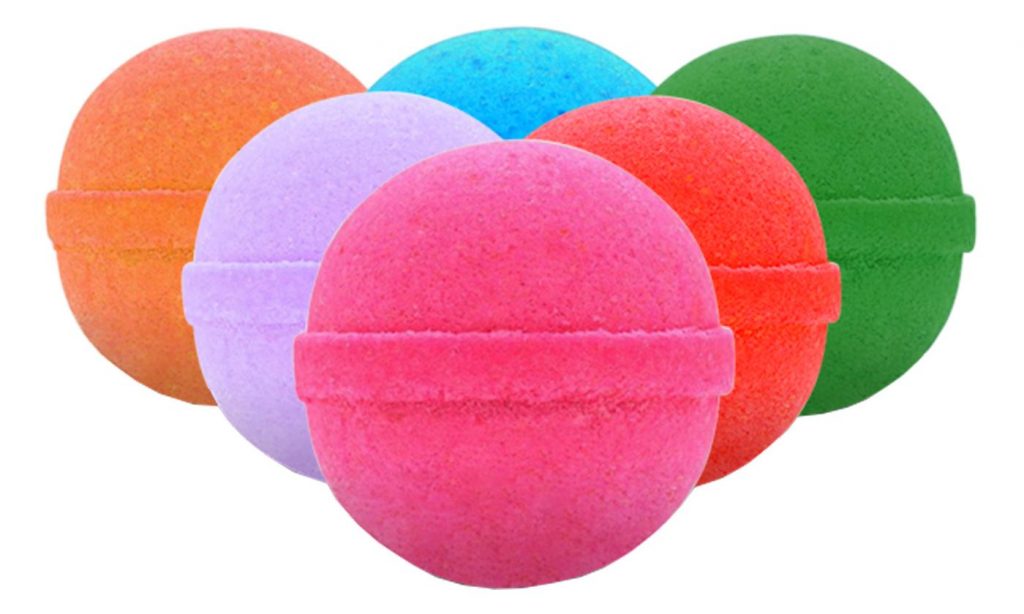 cbdMD's risqué red Romance bath bomb packs 100mg of hemp-derived, broad spectrum CBD and is scented with exotic frankincense. The lavender-scented Resist bomb is pretty, potent, and pink. Other 100mg bombs from this line include Rise, Restore, Relax, and Rejuvenate—so, they've pretty much got every good mood covered. MSRP: $9.99 each. cbdMD.com.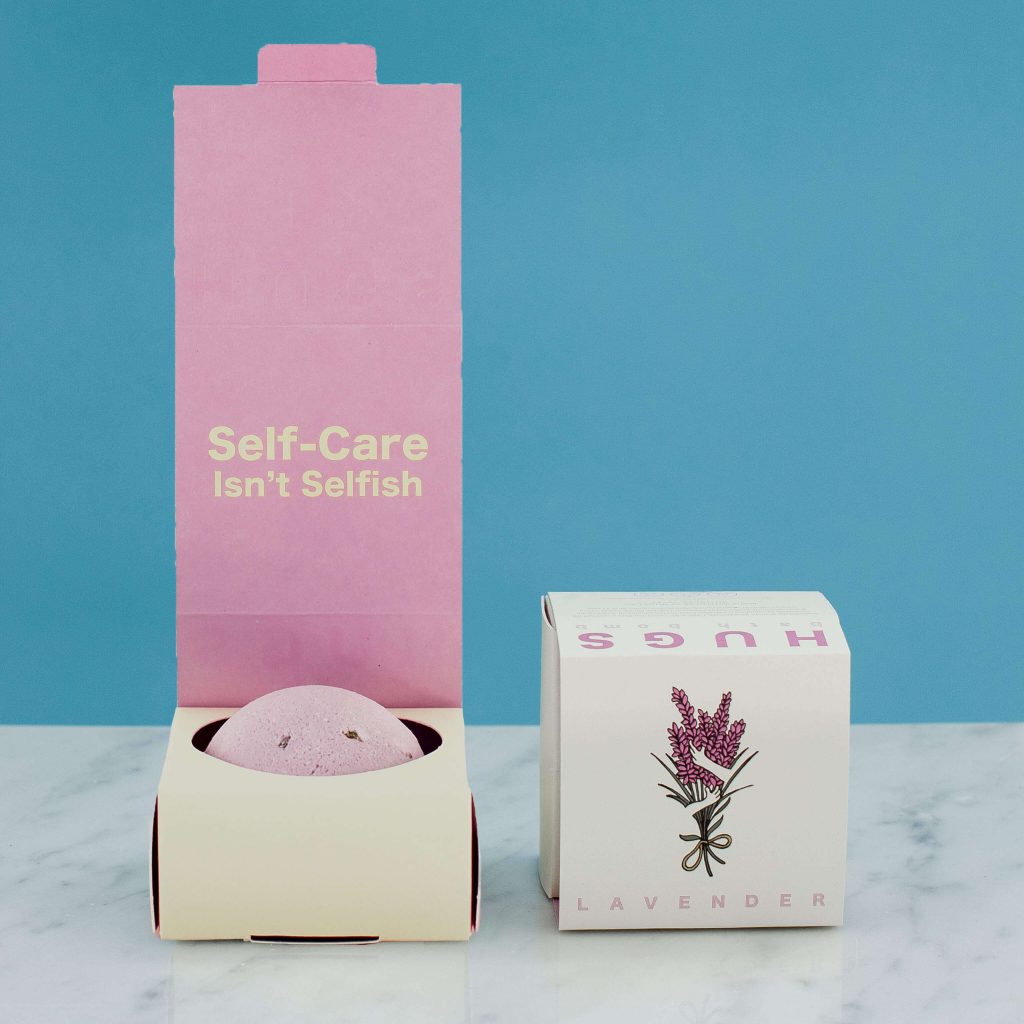 The motto at Hugs CBD is "Self-care isn't selfish," and they described their recipe as containing "essential oils, jojoba oil, and Epsom salts all wrapped into one broad spectrum hemp extract infused bath bomb." Perfectly packaged for gift presentation. Available in lavender and rose scents, with 50mg CBD. MSRP: $14.00 each. HugsCBD.com.
The Kaya Hemp Co. Lavender & Rose CBD Bath Bomb with Raw Crystal is an all-organic, big, beet-colored bomb that contains nourishing essential oils and is beautifully adorned with herbals of lavender and rose, to match the seductive scent profile of this romantic mix. Keeping the vibe very elevated, each bomb is encrusted with a random, natural crystal, to tickle the chakras. MSRP: $16.00 each. KayaHempCo.com.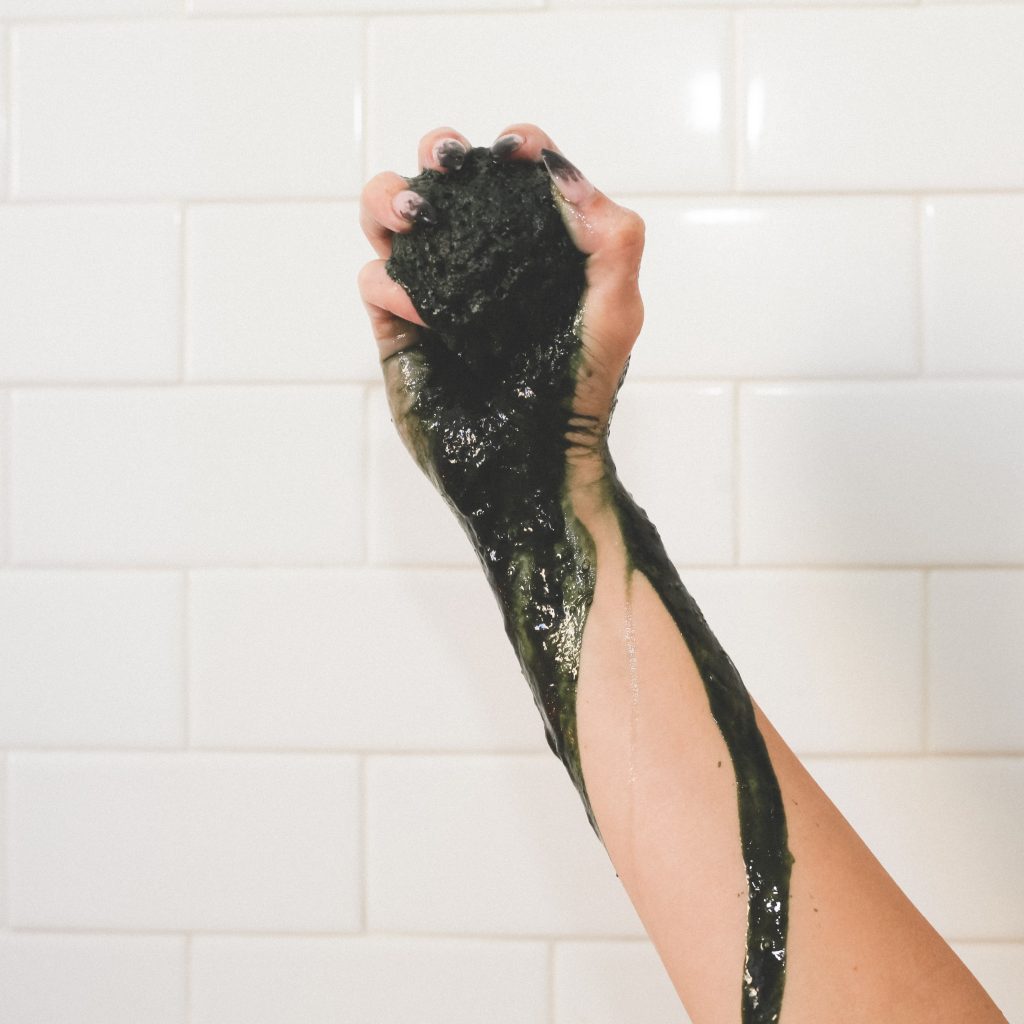 KUSHQUEEN's Relieve 1000mg CBD Bath Bomb is a mega-dose bomb for serious relief. This primal and potent blend of clove, birch, rosemary, black pepper, and coriander essentials oils with broad-spectrum CBD is intended to soothe the savage beast. Packed with terpenes and minor cannabinoids from hemp-derived broad-spectrum extract, the effect is more medicinal soak, than bubbly bath. MSRP: $60.00 each. KUSHQUEEN.com.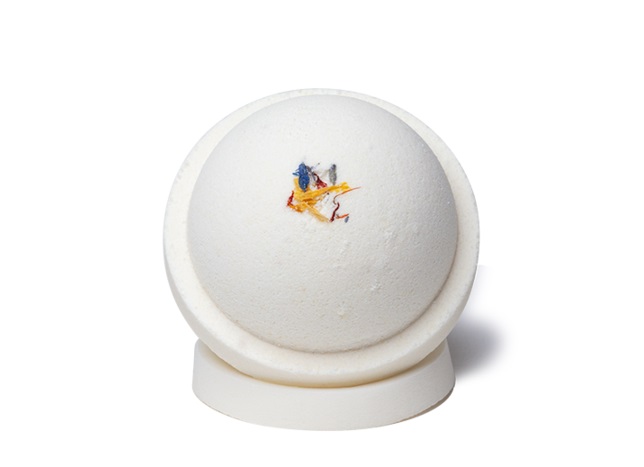 When the universe goes sideways, lock the bathroom door and do a cleansing ritual with Life Elements Mercury Retrograde 250mg CBD Bath Bomb. This astrological-themed bomb is brimming with plant magic to please even pissed off planets. The psychically restorative blend has lots of herbs to ward off bad vibes, including frankincense, myrrh, and Palo Santo, as well as goat's milk, honey powder, and witch hazel, among other ingredients. Limited edition. MSRP: $26.00 each. LifeElements.com.