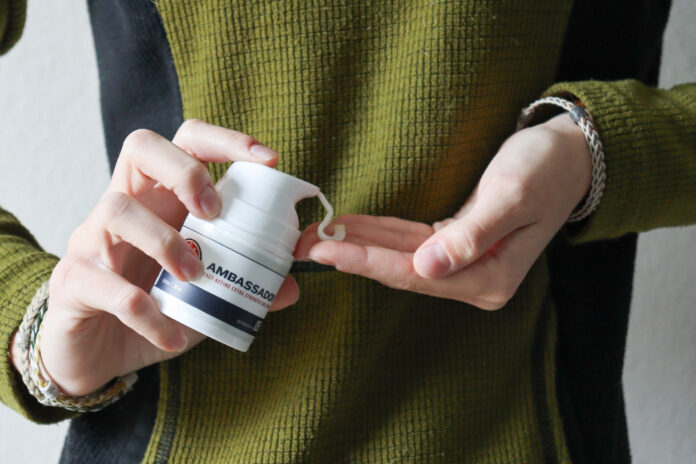 GREENVILLE, Delaware – Ambassador CBD introduced its new product made with certified organic Colombian grown cannabidiol (CBD). The product is purposefully deviated from traditional methods of CBD formulation for advantageous benefits.
"We're fired up to officially launch our Topical! We found this formulation several years ago and have been improving it ever since" said James Brobyn, Ambassador CBD's CEO. "When we were able to match it with our imported CBD, we knew we had to add it to our growing line of Ambassador tinctures."
Like our Ambassador Tinctures Rionegro, Medellin, and Trelawny, this topical is made with Colombian grown Cannabis Sativa L. We select only suppliers who are passionate about quality and operate in geographical regions with the most optimal environmental conditions – including soil, annual rainfall, average temperature, sunlight amount, and elevation. The result? A single-origin product that can never be replicated inside a laboratory.
The topical contains skin care ingredients such as lavender oil, coconut oil and arnica to help fight acne, reduce inflammation and heal wounds. The product has a mild scent, is packaged in a 1 oz bottle for easy use, and can be found on the Ambassador CBD website.
"I am an avid bike rider and I am always sore, so a product that works efficiently and quickly is important to me," said Payton, a new customer. "This product is lightweight, small, and easy to take with me for quick cramp relief on long rides."
Ambassador CBD continues to develop products that enhance others' lives. Each product undergoes stringent, repeated third-party testing, ensuring all contents are true to the label. They curate all of their products with honesty, integrity, and the intention of making your day to day life the best it can be.
About Ambassador
The Ambassador CBD line of products is produced by Greenville, Delaware-based American Fiber Company. They are a private multi-state Cannabis and CBD-products company committed to removing the stigma associated with cannabis. It focuses on all aspects of the industry from seed to sale — cultivation, import, distribution, research, product development, and retail.
For more information about Ambassador CBD media relations, contact Chris Geisert at [email protected]