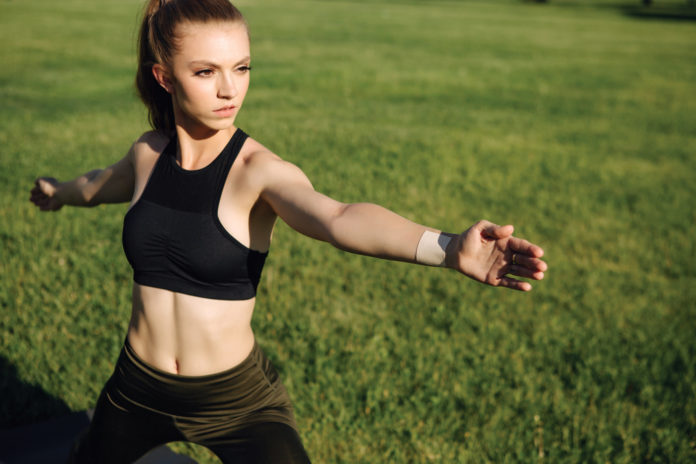 By legalizing the production and interstate transportation of hemp and hemp derivatives, the 2018 Farm Bill ushered in a new era for farmers, businesses, and consumers. After eighty-six years of prohibition, Americans once again have access to a plant with a history of medicinal use dating back to at least 2737 BCE.
That is not to say everything is rosy on the hemp horizon. The Food and Drug Administration thus far has been vague about regulations the agency may or may not institute. As things stand now, CBD—the hemp derivative on everyone's mind—is not approved for use in dietary supplements, nutrition products, food, or cosmetics. Lack of approval hasn't dented the flood of CBD products entering the market, though. The FDA has said it lacks the manpower to mount any sweeping enforcement action; instead, the agency has prioritized action against manufacturers and sellers who make unsubstantiated or fraudulent claims about CBD's efficacy, particularly in treating medical conditions.
Oliver Catlin, president of the Banned Substances Control Group (BSCG), a dietary supplement testing and certification organization, called the FDA's stance untenable. "In general, the [CBD] category remains in legal limbo," he said. "At BSCG, we have been working hard to [develop] a pathway [for the FDA] to consider using to regulate hemp-extract products. The pathway should involve scientific standardization of hemp extract in order to differentiate it from the pharmaceutical drug form of CBD." FDA's June 2018 approval of the first CBD-based pharmaceutical, Epidiolex, complicated matters for food and dietary supplement manufacturers and the consumers who use the products. In an effort to solve the dilemma, "we have created a model that we use in our new BSCG Certified Hemp program that distinguishes hemp extract from CBD," Catlin said. "We hope our model can be a guide for the industry to follow."
Despite the uncertainty surrounding hemp extracts' status, big nutraceutical brands are leveraging their market power to launch CBD lines. One such company is Gaia Herbs, which manufactures and sells herbal products through brick-and-mortar retail chains as well as online retailers. During the first quarter of 2019, the company launched full-spectrum hemp extract droplets made from field-grown American hemp flowers.
Garden of Life also recently entered the market with 30mg and 10mg whole-hemp extract in softgel and liquid forms. The hemp products comprise just one among hundreds of proprietary formulations developed by the company since 2000.
Natures Plus is in the game, too, with HempCeutix capsules and oils made from European-grown hemp. According to a company spokesperson, the phytocannabinoid products are designed to balance the endocannabinoid system—which regulates stress and sleep, among other things—and "bring the body back to its natural harmonic state."
Not to be outdone, giants in the beauty products industry roared into the market with hemp-based cosmeceuticals. For example, popular brand Milk Makeup, sold at Sephora, offers a high-volume mascara "infused with conditioning CBD cannabis oil."
First to market
As quick on the draw as those companies—and many others—were, Barlean's beat them all by a year. Over a span of four decades, what began as a fisherman's belief in Omega-3 fatty acids grew into a dietary-supplements whale. The company launched hemp-derived CBD products in January 2018.
According to Vice President of Marketing and Communications Ola Lessard, CBD was a natural for the family-owned company. Not only do the products enhance Barlean's catalog, but they also allow the company to do something else about which the team feels strongly: improve people's lives and the planet's health by paying environmentally responsible farmers a fair wage.
Though the move made sense, adding the CBD line was anything but a snap decision. "We'd actually been considering CBD for several years before we made the decision to enter the space," Lessard said, noting the Barlean family wouldn't entertain the notion until they were certain hemp-based products were safe and adhered to the brand's values. Ultimately, according to Lessard, the family decided "we're a 30-year-old healthy oils company, so full-spectrum CBD was a natural extension of what we have been doing for a long time."
Even so, launching new products containing a substance not yet on the public's radar in any significant way represented a bit of a risk. Barlean's relied on the trust it had built with distribution partners and health-food stores to test the proverbial waters…and flavoring the products with mint didn't hurt, either. Soon, Barlean's hemp oil drops and softgels were on shelves in larger natural grocery chains in the United States and internationally. Whatever retail reticence remained all but disappeared in the face of consumer demand.
"A lot of our independents were ready to go and super-excited that they could sell CBD from Barlean's, because both they and their customers already knew our company and we had loads of brand trust," Lessard said. "Of course, it's probably no surprise that CBD was a little different from our typical product launch when it came to the larger retailers. They've been a bit more cautious, but we have great partnerships in place."
In many ways, CBD took Barlean's back to its roots. The company has always valued product knowledge and education, so establishing a program to enlighten sellers and consumers about what CBD is and how it may be used took place at the same time as research and development of the products themselves. Today, Barleans.com offers webinars, quizzes, and an extensive FAQ. The website also provides retailers a CBD sales kit containing everything from posters and at-shelf consumer education decks to take-home literature and an in-depth education binder with answers to the most common consumer questions.
"We're also doing training for our retailers and our sales reps, and we've recently hired new global educators to beef up that portion of our efforts," Lessard said.
She also said the company continuously updates its educational approach as new information becomes available and consumers become more knowledgeable. At first, the most common question from consumers was, "Aren't hemp and marijuana the same thing?" Barlean's educators still hear that question, but now consumers also want scientific details, like how CBD interacts with anandamide and fatty acid amide hydrolase (FAAH).
Retail and consumer feedback have been rewarding. Lessard attributes the positive response to two things: a solid customer base earned over decades and a significant investment in marketing materials. "Our packaging background has worked to our benefit in that it reflects the quality people expect from Barlean's," she said. "Things like how much CBD is in each serving, as well as in the whole bottle, are very important to get right."
The most surprising positive responses have come from other manufacturers, Lessard said. When the new products debuted during Natural Products Expo West in January 2018, a funny thing happened: Established CBD companies thanked them for entering the category. "They'd say, 'We've been waiting to see which of the big guys would jump in first, and we are so glad it was Barlean's,'" Lessard recalled. "You offering CBD will help legitimize the whole industry.
"I'll never forget one guy who came up to our booth and asked one of my staff to please thank the Barlean family for launching CBD," said Lessard. "He said he was just starting a CBD company himself and believed because Barlean's was making products, his own company would have a better chance of success. It's stuff like that, where you see your company is helping lift up others, that really makes all the hard work worth it."
Uncharted marketing territory
In 2015, Mary's Medicinals, a traditional medical marijuana manufacturer, launched the Mary's Nutritionals line of whole-plant hemp extract products to establish an early position at the intersection of science, technology, and horticulture. "We like to say we are science-smart [and] plant-wise," said Director of Communication Elle Welch. She and her team realized putting retailers' and consumers' trepidation to rest would be an uphill battle, so they hosted in-store staff training sessions and product demonstrations. They also provided free signage and marketing materials. The rapid response surprised them, particularly because Mary's is a crossover company. Welch said retailers including Free People, Lucky's Market, and Fleur Marche, as well as spas in Ritz Carlton, Marriott, and St. Regis hotels, signed on.
Admittedly, Mary's has an advantage over some competitors: The company's high-cannabidiol hemp farm is certified and audited by the Colorado Department of Agriculture—a rarity, because large hemp crops weren't planted in most states until this year. "We develop our own genetic portfolios and CBD-rich hemp cultivars that are exclusively used in our products," Welch said. "We cultivate our plants using organic farming principles to ensure chemical- and pesticide-free products. We test all raw materials, the oil after extraction, and the final product in-house and with a third-party laboratory to ensure potency, purity, and consistency."
Mary's made its name in the medical marijuana space with innovative products including infused transdermal patches and a patented transdermal gel pen. The company's most popular CBD products are based on those technologies, but Mary's also offers more traditional delivery methods like tinctures, capsules, and skincare items. The diversity is uncommon in a mainstream nutraceuticals market still testing the waters. "Consumers especially like our transdermal products and that we offer a variety of delivery methods, allowing them to tailor their cannabinoid therapy care," Welch said.
For companies like Mary's, Welch said remaining true to the brand's ethos creates not only consumer loyalty, but also a powerful marketing message. "We've extensively expanded our product suite and manufacturing organization, but at the same time we've stayed true to our roots," she said, adding consumer and retailer response is shaped as much by a brand's story as product quality.
Theramu launched in 2013 based largely on the founder's uncanny crystal ball. Gary Lowe grew up on an emu farm in Oklahoma and firmly believed in the therapeutic benefits of emu oil. Research led him to conclude combining hemp-derived CBD isolate with the ultra-refined emu oil for which he owns the patent not only might improve the bioavailability of both ingredients, but also give his company a marketing edge.
His gamble paid off. Today, 70 percent of Theramu's distribution is to medical professionals and pharmacies, but traditional retail distribution is growing thanks to educational efforts, a commitment to helping patients manage their own wellness, and a message that continuously supporting the entire body is better than targeting specific illnesses or conditions as they arise.
"This was a very intentional approach from pre-launch," said Chief Executive Officer Joel Greengrass. "From the start, we wanted to encourage patients to have conversations with their wellness professionals so they can educate themselves and make the best decisions for them and their families."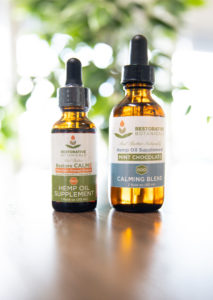 Greengrass called the rush of new products a double-edged sword. While additional awareness brings credibility to the space, misinformation is all too common and tarnishes the industry as a whole. Moreover, the sheer number of product choices overwhelms the average consumer. "CBD is a high-education product and an important decision to make, so we have focused much of our efforts with medical professionals, retailers, and consumers on education," he said.
Encouraging consumers to consider natural alternatives instead of reaching for an over-the-counter remedy is a major focus for Sagely Naturals, too. A bigger issue for co-founder and Chief Marketing Officer Kerrigan Behrens, though, is ethical marketing. She said people who shop in natural food markets are early adopters of health-and-wellness trends and open to CBD's natural healing potential. That's good for companies like hers that "leverage powerful botanicals and plant-derived ingredients to provide alternatives to the products you would typically find in your medicine cabinet." Unfortunately, early adopters often represent easy targets for deceptive strategies.
"While I think it's a good thing to spread access to the plant, I worry about the way [CBD is] being used as a trendy marketing ingredient," she said. "Specifically, I'm seeing a lot of products that contain hemp seed oil and not cannabinoid-rich hemp extract oils. Brands are putting a big cannabis leaf on the front of their packaging, and it's unfortunately really misleading to customers who don't know the difference."
Behrens attributes Sagely Naturals' presence in respected chains including Fresh Thyme Farmers Market, Neiman Marcus, and CVS in large part to the four-year-old company's hard-earned reputation for what she called "honest ingredients."
BSCG's Catlin echoed Behrens's concern and added a warning. "Synthetic cannabinoids have become a problem in the industry and can be dangerous," he said. "These are cheap alternatives to real hemp extract or CBD that are designed to have similar effect. These synthetic compounds may subject consumers to adverse effects and other quality control concerns."
Distribution is key
CBD's revenue potential is staggering. New Frontier Data's Hemp Business Journal estimates the consumer mass market for hemp-derived CBD will be worth $1.15 billion by 2020, up from $390 million in 2018. Market analyst Brightfield Group predicts revenues rising to a whopping $22 billion by 2022. "When we started tracking last year, there was an explosion—face masks, bug bites, skin care, topicals," said Brightfield Director of Research Bethany Gomez. "[CBD is] being used for everything you can think of: sports, triathlons… People want to buy it for their grandma, for arthritis. Women get it for PMS and endometriosis—common things for which people have been using over-the-counter medications."
The astronomical numbers have major retailers like WalMart, Target, Albertson's, Whole Foods, and 7-Eleven evaluating when to open their shelves to CBD. Walgreens, CVS, Sephora, and Barney's already have done so.
In 2018, Balanced Health Botanicals—corporate parent of CBDistillery—opened a 10,000-square-foot manufacturing and fulfillment facility as part of its mission to control every aspect of production from seed to shelf. That's one of the company's strengths.
Another is its hybrid distribution model. According to Chief Executive Officer Chase Terwilliger, CBDistillery sells about 100,000 units per month, combined, through direct-to-consumer online marketing and a distribution network of 1,500 brick-and-mortar retail channels.
With the market becoming more crowded daily, Terwilliger said he's glad his company introduced products four years ago. In the current environment, securing brick-and-mortar distribution will be challenging, especially for start-ups. "CBD companies entering the space now should expect that it won't be easy," he said.
That said, he noted brands that demonstrate legitimacy and credibility all along the supply chain are the most likely to gain traction…which is why CBDistillery is determined to maintain control of every step in its own production and distribution process. "In a new space like CBD, current and potential customers require brands to be transparent with them," Terwilliger said. "New companies should expect their customers want full product transparency through third-party testing to know they are buying genuine CBD products." He suggested labeling packages, bottles, and other containers with QR codes that link to testing results, and displaying testing results on websites. That way, customers can verify marketing claims with ease.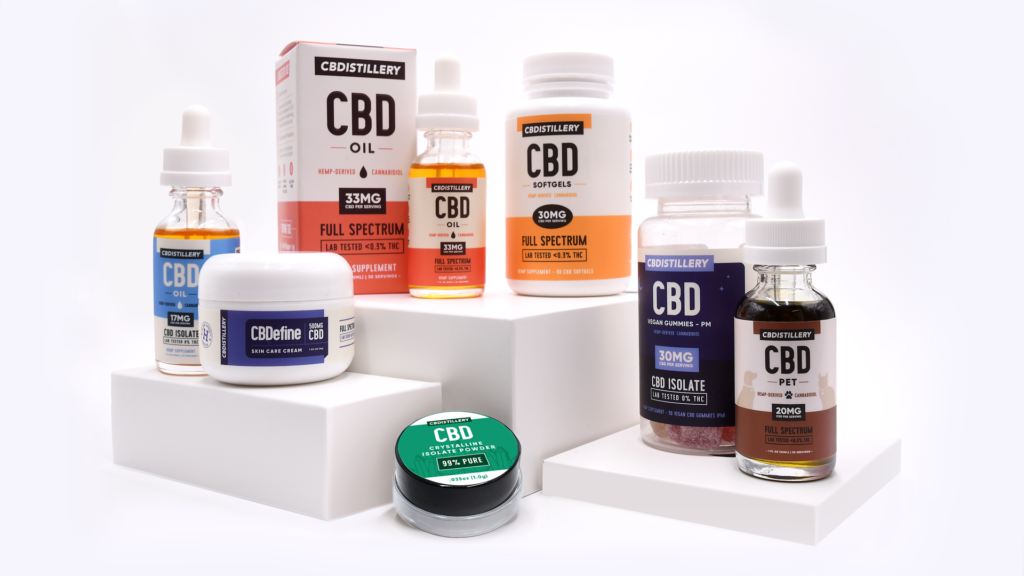 The future of CBD

Regardless their size, manufacturers and retailers alike are in a great spot right now. Because the market is so young, consumers have few preconceived notions. Brands that can release reliable products supported by credible marketing, product transparency, and responsible education have an opportunity to create loyalty among enthusiastic early adopters. Online and offline retailers who embrace the consumer rush to try a substance some observers say is over-hyped also are in an excellent position to profit from the first wave of a modern-day gold rush.
Yes, there are risks, but no potential reward comes without liability. Some bad apples will mislead the public, as they do in every other industry. The FDA may decide CBD needs more study or shouldn't be available to consumers at all. Consumers may decide CBD doesn't live up to their expectations. (A certain number of them will do that anyway.) In the main, though, our suspicion—and the suspicion of analysts in the space—is the market will expand at an exponential rate for the next couple of years.
The hemp-derived products market is disruptive, and its potential is simply too big to be ignored.
---
Retail Roll Call
CVS: The company sells CBD products in 800 stores in eight states: Alabama, California, Colorado, Illinois, Indiana, Kentucky, Maryland, and Tennessee.
Walgreens: The drugstore chain plans to sell sprays, creams, and patches in 1,500 stores in nine states: Colorado, Illinois, Indiana, Kentucky, New Mexico, Oregon, Tennessee, South Carolina, and Vermont.
Rite Aid: In April, the company announced a pilot program to sell creams, lotions, and lip balms at 200 of its stores in Washington and Oregon. Rite Aid operates 2,500 stores in the United States.
Bartell Drugs: The 130-year-old Tacoma, Washington, company began selling CBD products in many of its sixty-four stores in the fall of 2018.
Lucky's Market: The natural foods chain backed by grocery giant Kroger sells nearly a dozen brands of hemp-derived extracts in twenty-five stores nationwide. "We're not afraid to be disruptive and pave the path and be pioneers," said Director of Apothecary Sindy Wise.
Erewhon: Fifty years old, independent, and family-owned, this organic grocer serving Los Angeles sells multiple CBD brands.
Bristol Farms: The upscale grocery chain sells upscale CBD brands in fifteen Southern California stores and San Francisco.
DSW Inc.: Ninety-six of the designer footwear and accessories retailer's 500 stores host kiosks offering CBD-infused products from Green Growth Brands Inc. Six states compose the test market: California, Colorado, Massachusetts, Nevada, Oregon, and Washington.
Neiman Marcus: Headquartered in Dallas, Neiman Marcus's forty-two locations nationwide have carried a range of upscale CBD products since January 2019.
Sephora: The multinational personal care and beauty chain maintains curated departments devoted entirely to CBD. The company operates more than 1,200 stores internationally.
Barney's: With the launch of The High End in-store boutiques, the retailer whose name is synonymous with luxury created a lifestyle shop that aligns with the desires of its core customers.