With myriad new products coming to market, retail shelf space is becoming quite scarce. How can inventory managers decide which products to stock both now and in the future? We spoke with industry experts about the issue. Here's how they approach inventory and stay ahead of the curve.
Seventh Sense, a producer and retailer of CBD products with locations throughout the United States, must maximize limited shelf space—especially in its small kiosks. "We manage our inventory forecasting and allocation the way world-class, global retailers like Victoria's Secret do," said General Manager of Brand and Retail Merchandising Tobin Anderson. "We have a dedicated merchandise planning and allocation team that is constantly evaluating the flow of merchandise to make sure we have available what our customers want, when they want it."
Seventh Sense does not have the luxury of letting slow-moving sit on shelves. "We are always evaluating product performance through a variety of metrics and anecdotal feedback," Anderson said. "We read every online review and lean on our field team to share feedback from customers. We recently heard our customers wanted products in smaller sizes for travel, so we are working on Seventh Sense products that never have to leave your side."
As Shakespeare wrote, "What's past is prologue." If a fragrance is successful in one product, Seventh Sense considers introducing it in others. The company is data-oriented, conducting extensive market trend analyses and watching competitors' moves. While all that information impacts decisions, Anderson said what happens in the company's own stores carries greater weight. "We also take into account what our own associates are buying," she said. "Everyone in the office loves Glossier."
Moe Greens, a beautiful San Francisco store, is decked out like a classic Las Vegas casino. Although the shop clearly was built with a precise vision, there is no magic 8-ball guiding inventory selection. For Moe Greens, it's all about industry networking, data and, of course, listening to customers.
"It's a little tricky right now, as there are a lot of new CBD-focused companies and products," said Chief Executive Officer Nate Haas. "Making sure we have our finger on the pulse of new trends and innovations in the CBD sector is paramount. Attending trade shows and forums has been a useful tool in being educated on the future of CBD products.
"In terms of the products we have on our menu, consumer feedback and sales data are the major determining factors as to whether we are stocking the right merchandise," he added.
When it comes to predicting upcoming trends, Haas and his crew rely not only on knowledge and experience, but also on information from all ends of the industry. "It really helps to have strong relationships with distributors, vendors, and journalists," he said. He also pays close attention to dialogue successful producers are having with their customers. "Knowing which companies have strong branding and marketing plans can help you try to predict what is going to blow up."
For some, the plan is simple. David Spang, founder of Coastal Green Wellness, South Carolina's first dedicated CBD and hemp wellness center, is hyper-focused on product quality and safety. "It is all about lab testing, and it doesn't matter what the company says they do or don't do," he said. Quality backed by hard science determines what hits the shelves in Spang's store. "It always comes back to the business taking the extra step and getting everything third-party tested."
Feeling the pressure of his position as a long-standing leader in South Carolina's market, Spang doesn't rely on a single lab or test. "We require lab work with any products we order, and once we get that we will send [the products] out to ProVerde Labs to get them tested again," he said.
While hard data and analytics are crucial, they aren't always easy to come by. Seed Technology, which supplies touchscreen kiosks that provide checkout services and educational resources for consumers, is on the forefront of the information movement. "Collecting customer data allows a store to make informed business decisions, from its marketing strategy to the products it stocks," said Chief Executive Officer Matthew Cutone. "The more detailed a picture you have of your patrons, the more effective you can be at serving them."
According to Cutone, point-of-sale systems can be of enormous help in establishing an efficient stocking cycle. "Typically, the answer to whether a store is stocking the right products lies in the POS system," he said. "If it's robust enough, it can tell you a great deal. Staying in-the-know can save you money and ensure you are bringing the most relevant products to market."
"The more detailed a picture you have of your patrons, the more effective you can be at serving them."

—Matthew Cutone, CEO, Seed Technology
Cutone also believes low-tech, old-fashioned methods of data collection have considerable value. "No matter how granular the data is from a POS system, retailers can and should go beyond what those metrics can tell you," he said. "Every time a customer speaks with one of your staff, [the staff member] finds out who [the customer is], what they know, and what they need. Customers are sharing valuable information on a daily basis." He recommends paying close attention to what customers say, because conversations can't be tracked by point-of-sale—or any other non-invasive—systems.
Chris Schulman, general manager of Grass Roots in San Francisco, tries to strike a balance between sales data and employee feedback. Although point-of-sale data is extremely valuable, sometimes it presents an incomplete picture. So, "our buyer routinely meets with the staff and receives feedback," Schulman said. Combining hard data with what employees see on the showroom floor provides a solid two-prong strategy for Grass Roots. "Sales analytics don't lie, and while we will stock specialty items that meet the unique needs of customers, we know which products are in demand and sell," he said.
John Dee, a licensed recovery coach in Brooklyn, New York, and founder of Green Angel CBD, employs an extremely personal approach to determining what to offer his customers. "First, I will do my research and see what types of products are highly recommended on the market or what makes the most sense to me medically," he explained. Then, he provides samples of new products to his clients and pays close attention to their responses. "I ask my clients for feedback," he said. "If I get enough good feedback and my clients like [the product], I will stock up on that item. At the end of the day, the client is the boss."
Dee's approach is not fundamentally different when identifying future trends. Though he may not be able to acquire customer feedback about products that aren't available yet, he gleans useful information from discussions about products clients wish they could find. Then, "I always keep my eyes and ears open for the newest and most beneficial items," he said.
While data doesn't lie and is extremely useful in stocking decisions, forecasting future trends is not a precise science. "We follow industry trends, but in the end you have to take chances on new products," Schulman said. "Vendors that are willing to do small orders or sell on consignment have the upper hand on getting in a shop."
And don't discount the opinions of those with the closest customer contact: front-line sales personnel. "We give demo products to staff for feedback," said Schulman. "If the staff gets excited, chances are our customers will, as well."
---
Pro Tips for Trend Forecasting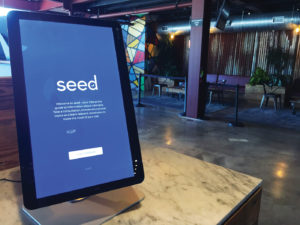 Analyze POS data
The most valuable insight retailers can find may be as close as their cash registers. Point-of-sale data indicates what and how much customers are buying and what isn't selling, and may even shed light on future demand.
Listen to staff
Sales associates aren't mere bystanders watching the CBD revolution unfold. They have their own preferences and are on the front lines of customer interaction. They may see more than point-of-sale data reveals.
Listen to customers
The old bromide is true: The customer is always right. They know what products they want, or at least what they hope to achieve with said products. Pay attention to feedback and requests.
Network with peers
Maintaining a solid relationship with vendors and other retailers is a good way to stay abreast of popular products and what may be on the cusp.