You've probably noticed cannabinoids are everywhere these days. Since restrictions on hemp production and commerce were lifted by the 2018 farm bill, products containing cannabidiol (CBD) have proliferated in number and type across the United States. However, as new consumers investigate the onslaught of CBD products, many are left unsatisfied with the choices.
There certainly are a wide variety of CBD products available, but early adopters of these extracts, tinctures, pre-rolls, and topicals can't support the volume needed to maintain the industry's phenomenal growth. The current challenge is how to develop products that fit today's consumer preferences while staying on the cutting edge of new cannabinoids and research. As the market moves from dispensaries to mainstream retailers, customers will be seeking delivery methods they already feel comfortable using. The ability to provide precisely dosed cannabinoids in familiar form factors will set brands apart.
A 2019 market research study conducted by BDSA (formerly BDS Analytics) and Arcview Market Research projects in the U.S. alone, CBD sales will surpass $20 billion by 2024. This anticipated growth will be fueled by CBD products not only from hemp producers, but also from traditional manufacturers as they recognize the value of adding cannabinoids and terpenes to more mainstream products. According to the BDSA/Arcview report, general retail stores soon will take over the majority of CBD product sales from cannabis dispensaries, where they currently occur.
Yet, as more product manufacturers investigate ways to incorporate CBD and other cannabinoids into their products, they're encountering roadblocks. Oil-based cannabinoid ingredient forms lack the precision, consistency, and reliability necessary to meet mainstream consumer product needs. As a result, progress on developing cannabinoid products with mass consumer appeal is stalled.
To accelerate broad-scale adoption of cannabinoids, the industry must move beyond its cottage-industry origins and away from oil-heavy products. We need to arm the market with products that not only work but also meet the preferences and behavior of mainstream consumers. We need to start viewing CBD and other cannabinoids as actual ingredients.
Vitamin, supplement, and pharmaceutical companies see the growing consumer interest in cannabinoids and terpenes and want to bring them to their customers. But the batch-to-batch precision and consistency these companies need for testing, product development, and customer satisfaction simply hasn't been available. For this to occur, innovation must lead the way. Currently, the ability to create different cannabinoid formulations that achieve specific ingredient ratios and potency requirements with consistency and precision is missing.
Precise cannabinoid formulations combined with traditional ingredients will be the lynchpin to creating more consumer-friendly products. But the manufacturing process cannot be discounted. The need for consistent homogeneity with other ingredients, along with the ability to utilize high-speed capsule-filling equipment, is critical to creating conversions that meet the specific demands of product creators inside and outside the cannabis and hemp industries. Mainstream companies are salivating at the chance to include cannabinoids in their products, but they can't move forward without the right ingredients.
A few pioneering manufacturers have begun embracing the future by incorporating a new generation of flowable cannabinoid powders with a consistent particle size that homogenizes in precise formulations. One, a white-label vitamin and supplement contract manufacturer and co-packer called Nutrafill, is creating formulations featuring a full-spectrum powder in low- and high-milligram combination capsules. Open Book Extracts, a manufacturer of premium plant-based cannabinoids, recently developed a first-of-its-kind 1:1 oral dissolving tablet with 5mg each CBD and CBN, and a 50mg broad-spectrum CBD instant-release tablet with an "immunity blend." All these products are targeted toward the emerging mainstream consumer and are helping provide cannabinoid proof points for mainstream manufacturers. The days of "Advil with CBD" or "Ambien with CBN" may not be far off.
It's becoming more and more apparent the home of cannabinoid products will be among over-the-counter products at your neighborhood Walgreens or CVS, as well as on the shelves of cannabis retailers. Cannabinoids have untapped potential. It's up to the industry to meet the needs of mainstream manufacturers in order to secure this future.
---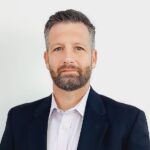 Derek Odette is chief executive officer at Tennessee-based Volunteer Botanicals, developer of precise cannabinoid formulations that provide manufacturers with consistent, versatile hemp-based ingredients for use in a wide variety of products meeting specific demands of product creators inside and outside the hemp industry.