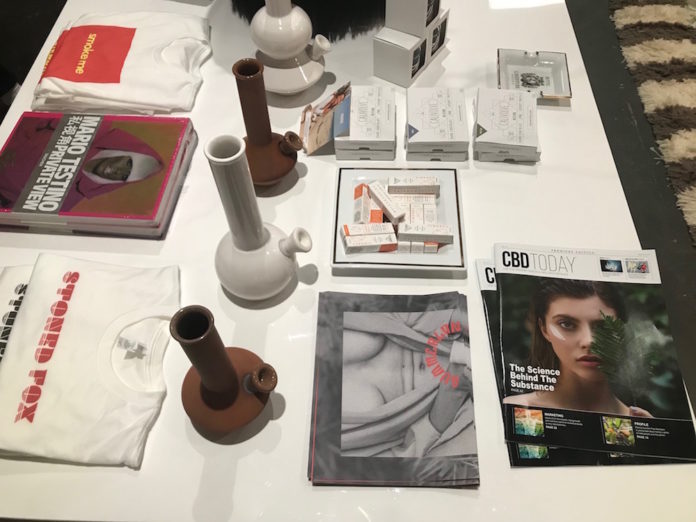 Stay Boutique Live, The Trifecta, presented by Boutique & Lifestyle Leaders Association and Stay Boutique Media, took place this week in downtown L.A. Monday's lineup included a boutique bootcamp with workshops and panels on a wide variety of topics facing the industry, from 'Sustainability Lessons From Eco-Chic Brands' to 'Key Touchpoints Affecting the Guest Experience.'

And that's where CBD fits in. Stoned Fox cannabis marketing agency had an immersive experiential booth at the event, featuring products that are well suited to elevate the boutique hotel experience, including New York based Tonic CBD (tinctures and topicals), Oregon's High&Dry (lozenges and eye drops), Calivolve edibles, Summerland Ceramics (bongs and pipes) and Barrineau handbags.
Stoned Fox also hosted an energetic Wednesday afternoon panel, 'The Leading Ladies of Boutique Cannabis, The Emerging Industry Empowering Women.' Panelists included Stoned Fox founder Lola Langusta, Lucky 420 CEO Rachel Hazlett, and Elevate Jane founder Angela Mou, interviewed by Limone Creative Founder Bianca Monica.
See the photos below…