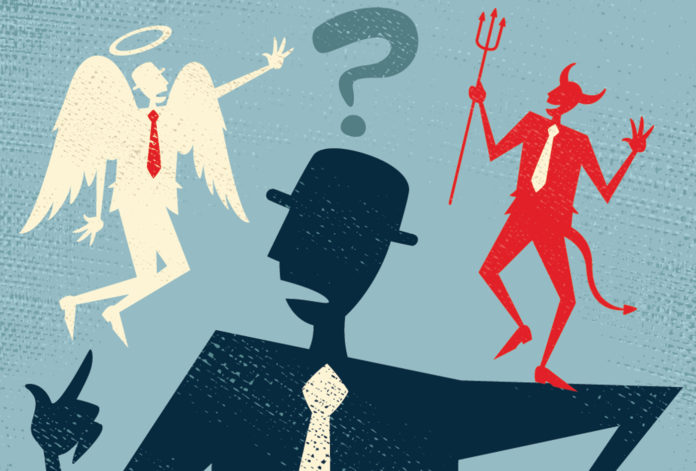 Cannabidiol, commonly known as CBD, is one of more than 100 compounds derived from plants in the cannabis family. Users don't get "high" but, reportedly, CBD has potent anti-inflammatory, anti-seizure, and anti-nausea properties—and those may prove to be only a few of the substance's medicinal benefits.
Research and clinical trials of CBD and other cannabinoids might verify potential effects, but scientific studies have been limited by the U.S. federal government since 1937. Scientists in Israel, Canada, and the United Kingdom are not similarly constrained, but their efforts began relatively recently. So, much of the evidence about cannabinoids' efficacy is anecdotal.
Still, CBD is having a major moment. Heralded as the new "it" ingredient in everything from cosmeceuticals to pet treats, the compound has become ubiquitous in products offered by progressive retailers like high-end grocery chains Erewhon and Whole Foods. Trendy bars and urban eateries in states where cannabis use is legal offer CBD-infused mocktails and gourmet menu items. Erewhon has been offering CBD extract as a supplement in house-made lattes and smoothies since 2016.
New regulations from the California Bureau of Cannabis ControL prohibit licensed dispensaries from selling products made from industrial hemp.
America's awareness of CBD oil skyrocketed virtually overnight when CNN medical correspondent Dr. Sanjay Gupta began exploring the compound on-air in 2013. He reported about experimental CBD therapy for pediatric epilepsy in the first episode of his groundbreaking Weed series for the news network.
Now, online vendors offer a compendium of information and all sorts of infused concoctions, touting the presumed benefits of adding CBD to wellness regimens. Everyone from athletes to celebrities and music icon and cannabis entrepreneur Willie Nelson extol the powers of CBD while promoting their latest products. Nelson's new line of infused coffee, Willie's Remedy, is one example.
Stores offering products that contain CBD without THC have opened across the U.S. and in other countries. In Paris, curious French consumers stood in line for hours to buy CBD products. Topikal, the first CBD-only chain in Los Angeles County, California, recently opened a location to sell its signature line of tinctures and salves on the trendy Venice Beach boardwalk. Co-founder Gary Avetisyan is convinced Topikal's products must meet consumer expectations. "If you saw the smiles customers have the second time they come to the store, telling us how much our products mean to them and how big a change it has been to their life, [you'd be convinced, too]," he said.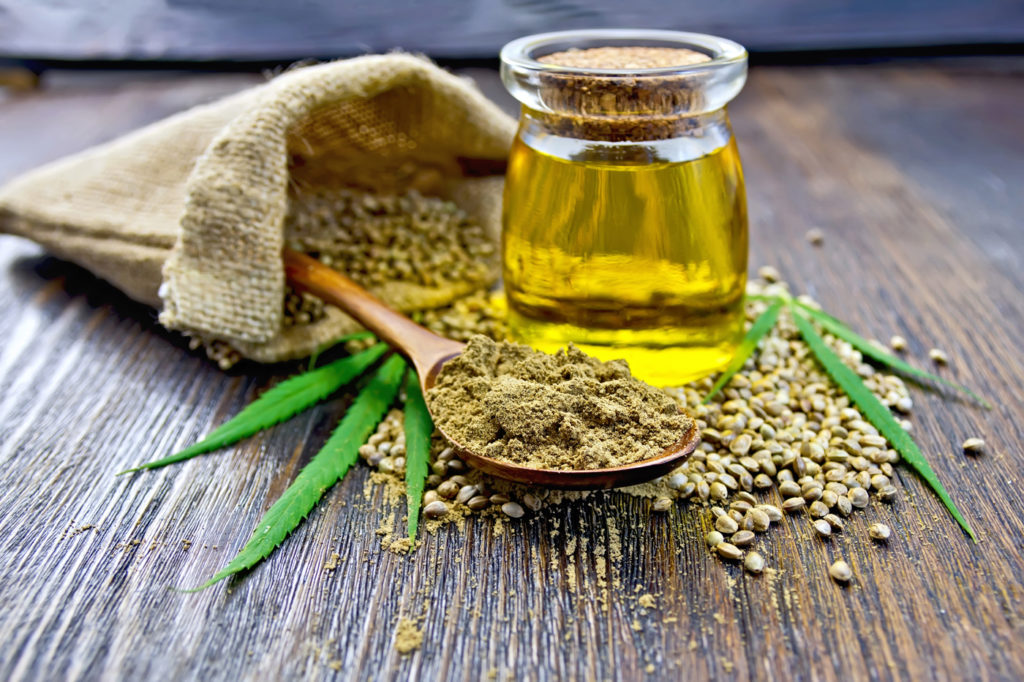 Although the nationwide assumption is products infused with only CBD are not covered by the Controlled Substances Act, which lists "marihuana" as a prohibited Schedule I drug, the compound's meteoric rise in popularity may be short-lived, at least in California. The Bureau of Cannabis Control prohibits licensed dispensaries from selling products made from industrial hemp, which provides the source material for CBD-only concoctions.
"California's Medicinal and Adult-Use Cannabis Regulation and Safety Act applies to cannabis and explicitly excludes industrial hemp from the definition of cannabis," said Alex Traverso, assistant director of communications for the bureau. "Retailers licensed by the bureau are licensed to sell cannabis goods and may not sell industrial hemp products on the same licensed premises."
If that weren't enough of a buzz kill for CBD manufacturers and retailers, an FAQ distributed in July 2018 by the California Industrial Hemp Program, a division of the California Department of Public Health, bans altogether food, drinks, confections, condiments, and chewing gum containing hemp-derived CBD oils and isolates. According to the FAQ, CBD oils and isolates from hemp are not FDA-approved for consumption by humans or animals, even though hemp seeds have been used in "superfood" granolas and birdseed mixes for decades.
The U.S. is the world's largest importer of raw industrial hemp from countries where crops can be grown legally.
CBD's public image
Hemp may be one of the only issues on which congressional Republicans and Democrats agree. The Agriculture Improvement Act of 2018, which easily passed both houses of Congress in December, legalizes hemp cultivation and is expected to clarify CBD's federal status as soon as federal and state agencies promulgate new regulations for enforcing the law. The FDA, the U.S. Drug Enforcement Administration, and the U.S. Department of Agriculture all have work to do. Until the status of hemp derivatives is excruciatingly clear, mainstream retailers will remain hesitant to jump on the CBD bandwagon, even though their brethren in Canada made the leap in October 2018. If the U.S. follows suit, the move would create an unimpeded global market opportunity for the industrial hemp industry.
Right now, many manufacturers and specialized vendors subscribe to the presumption CBD derived from hemp is an herbal supplement and not subject to the FDA approval necessary for pharmaceutical drugs. After all, cannabinoids, including trace amounts of THC, naturally occur in a large variety of unregulated substances including cacao and human breast milk.

Villainy is in the eye of the beholder
Hemp hasn't always been a villain. U.S. President George Washington was a supporter of the plant, ordering his plantation manager in a 1794 note to "make the most of the Indian hemp seed…and sow it everywhere!" In Washington's day, there was no FDA or DEA to interfere with the command.
More than two centuries later, hemp is at the center of a nationwide debate about illicit drugs, nutritional supplements, natural remedies, and a beneficial plant used to produce a growing list of human-, animal-, and earth-friendly products.
CBD controversy isn't limited to California; over the past year, cases have turned up in other states. In Texas, anti-cannabis advocates oppose CBD sales, citing lack of sufficient regulation, while cannabis proponents call for existing regulations to be relaxed. Houston authorities recently seized synthetic CBD oil from three shops, yet Texas entrepreneurs invest millions in CBD businesses, aware doing so is a wildcatter's gamble.
In May, after vigorous debate, Michigan officials regulated CBD oil under the same policies used for medical cannabis—as long as the oil comes from marijuana, not hemp. Pro-CBD advocates say the new policy will create hardships for patients who have been using less expensive hemp-derived products. An initiative to legalize both hemp and marijuana may have to go to Michigan voters before regulations are finalized.
Only four states entirely prohibit CBD product sales: Nebraska, Idaho, Kansas, and South Dakota. The other forty-six and Puerto Rico are in some phase of regulating CBD markets. National Hemp Association Chairman Geoff Whaling has been monitoring bellwether California's CBD controversy from his office in Washington D.C.
"I have actually spoken to the [California DPH, Food and Drug Branch,] and shared some of the issues our membership has had about their guidance," Whaling said. "This is the kind of legislation that is on the books across many states. I think what we are now experiencing is because of the success and growth in the CBD industry. A lot of retailers are starting to ask questions of departments of health, and not only in California: what CBD is, what it is classified as, and whether or not it's legal from both the state and federal government perspective."
Only four states entirely prohibit CBD product sales: Nebraska, Idaho, Kansas, and South Dakota.
As a hemp advocate, Whaling sees not only the medicinal benefits of derivatives like CBD but also hundreds of other uses for the hardy crop. Hemp oil is used as an industrial lubricant and in many other applications. Hemp fibers can be used to create products ranging from antiseptic textiles to plastics to bio-fuels.
In fact, Whaling said, while CBD issues currently take up 90 percent of the organization's time, only 2 percent of industrial hemp products imported by U.S. companies are destined for the CBD market.
He attributed much of the regulatory confusion to industrial-size growing pains. "The confusion is even more complex because we are the largest importer of hemp products in the world and the only importing nation that does not have a national program or policy," Whaling said. "I just took delivery of hemp trousers that are on the shelves in Canadian stores. They were shipped to me because it is perfectly legal to bring hemp products into this country. You can bring in hemp lotions and hemp seed. We import about $600 million dollars' worth of hemp seed alone that goes on the shelves of Whole Foods, Wal-Mart, and nutritional stores across the country. Big box stores, Costco, all have hemp seeds or hemp hearts because they're highly coveted and 100-percent-digestible protein. So, they're a superfood.
"We've been importing this, and it's sitting on shelves," he added. "So, people still say, 'Well, what's the issue? I see it at Costco. I see it at Whole Foods.' They don't know it's perfectly legal to import [hemp and hemp products] into the United States. It's just not legal to grow it here yet on a commercial basis."
Whaling is enthusiastically optimistic about hemp and, with only 2 percent of imported industrial hemp going to CBD-based products, clearly there is nowhere for the U.S. market to go but up as interest in CBD increases. That's good news for U.S. hemp farmers, hemp product manufacturers, retailers, and consumers.
The news will be even better once the regulatory dust settles and the market can begin generating the $2 billion in revenue the industry is expected to produce in 2020.