Valentine's Day should be spent without anxiety and pain. Unfortunately, many of our best plans do not go as intended often bringing plenty of anguish on Cupid's big day. Whether you want to enhance a great day or forget about a terrible one on February 14, you'll want to check out these great CBD infused products that are perfect for Valentine's Day.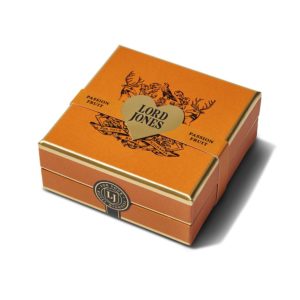 Lord Jones CBD Gum
Lord Jones is known for making high-quality cannabis and CBD edibles. Their Limited Edition Valentine's Day CBD Gumdrop box features Passion Fruit and Red Raspberry flavors that are perfect for a romantic treat. Each gumdrop has 20mg of CBD and is made with natural fruit flavors, sugar, citric acid, gelatin, hemp-derived CBD extract. This gluten-free treat is lab tested to ensure quality.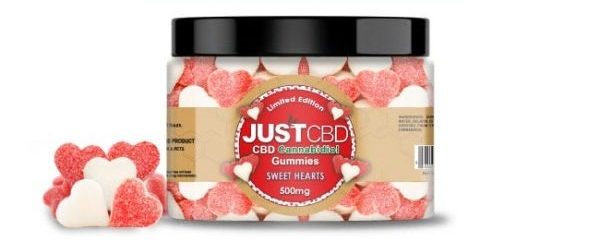 Just CBD Sweet Hearts
Just CBD makes a wide variety of CBD treats but has something special for Valentine's Day.  Their Sweet Hearts are the perfect way to show appreciation for loved ones. These candies come in both 500mg and 1000mg varieties. Each heart includes 15mg of CBD and is cherry flavored.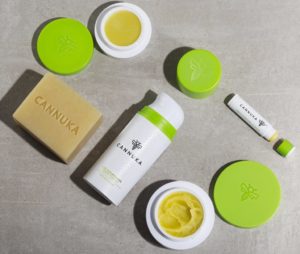 Cannuka CBD Beauty and Health Collection
Valentine's Day may be all about loving others, but it should also be about loving your skin. Cannuka has been generating a lot of interest and has been featured by major publications including the New York Times, Pop Sugar, and Bon Appétit. Their Beauty + Health Collection includes hemp derived CBD infused hydrating lip balm, body cream, eye lotion, skin balm, and bath soap. This gift pack is perfect for Valentine's Day and pops with color.
Kush Queen Bath Bomb
A nice bath works great for an intimate Valentine's Day experience. The Kush Queen Bath Bomb will help your body relax and your anxiety fade away by combining lavender, chamomile, and frankinscense. It is made with 100% Organic essential oil blends, lab tested C02 cannabis oil and includes no artificial dyes or preservatives.
Lulus Chocolate
Of course, what is Valentine's Day without chocolate? Lulu's chocolate hearts are made with 78% cacao and contain 80mg of CBD. They were chosen as one of the Top 14 CBD Products of 2018 by NY Magazine. Lulu's carefully created a terpene profile that they believe is ideal for both pain and stress relief.