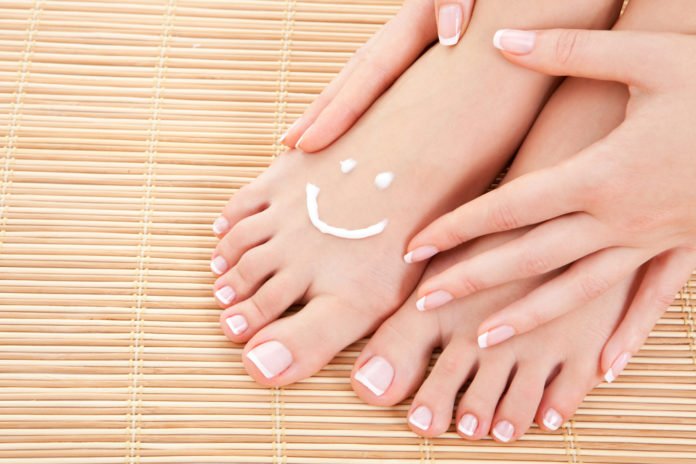 If thoughts are starting to sprout regarding your spring wardrobe, then you know it's time to get busy with your winter feet. Hidden in boots and closed-toed shoes since October, your hibernating toes might need to be refreshed before going and showing off a new springtime pedi. Or, if your outdoors activity is increasing with the longer days and foot pain is a recent or longtime issue, you might also be considering a CBD-based remedy.
Hemp oil, often used as a source of cannabidiol or CBD, is also packed with Omega-3 and -6 fatty acids, which moisturize the skin as a topical, as well as when ingested in foods. Another fatty acid, gamma-linolenic acid or GLA, is found in hemp oil and has anti-inflammatory benefits for the skin. Hemp also has antiseptic properties; a natural way to treat sensitive skin and keep your feet feeling fresh.
Here are seven CBD-infused products that moisturize and revitalize–before you know it, you'll be barefoot in the grass: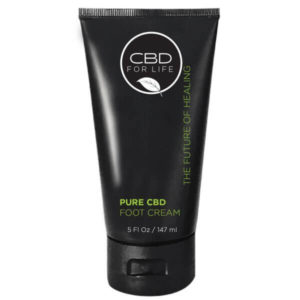 CBD for Life Pure CBD Foot Cream – This massage cream combines CBD extract with other natural botanical essential oils, including coconut, peppermint, apricot kernel, safflower seed, and jojoba oils, as well as aloe and glycerin. One reviewer, Gloria, wrote, "Love this cream! My very dry heels are so much softer and my achy feet feel rejuvenated!" From CBDforLife.us.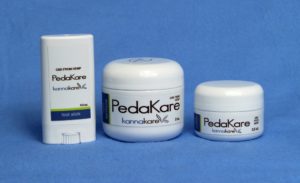 CBD Kare PedaKare Foot Formula–This foot care blend comes in cream and stick formulas. Citing hemp oil's antiseptic benefits, CBD Kare said this product would help ward off "bacteria and infection, fungus like athlete's foot and nail fungus, and viruses like warts." Also contains beeswax, coconut, almond, safflower, and hemp oils, as well as essential oils of lemon balm, sweet clover, chamomile, cinnamon, arnica, eucalyptus, and tea tree, white willow powder and menthol crystals. At CBDKare.com.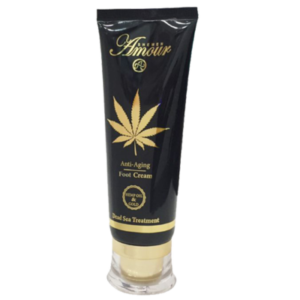 Dead Sea Treatment Hemp and Gold Foot Cream–This luxury blend offers anti-aging therapy for your feet and prevents cracking and dryness. Infused with olive, sunflower, jojoba, and hemp oils, the blend also contains extra-fancy ingredients like gold powder, collagen, and Dead Sea minerals. Lightly scented and non-greasy. Visit DeadSeaTreatment.com.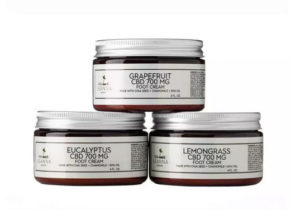 Leanna Organics CBD Foot Cream–These 4oz jars pack a potent 700mg of CBD from hemp oil, and come in two invigorating scents, eucalyptus and grapefruit. Each jar comes with a certificate of testing analysis for all-organic ingredients. Contains more than ten oils and butters, including emu oil and extracts of ylang-ylang, chia seeds, and radish root. Provides rich moisturizing for dry, cracked skin and to help relax tired leg muscles. At LeannaOrganics.com.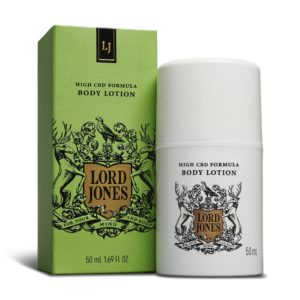 Lord Jones High CBD Body Lotion–Technically not a foot cream, this product received a lot of attention as a "foot remedy of the stars." In 2017, the lotion was featured for its popularity with A-listers who had to stand on red carpets throughout Hollywood awards season. Celebrities like Mandy Moore and Busy Phillips both claimed their feet stayed stiletto-ready, with the help of Lord Jones. Available in classic scent blend of sage, mint, and green citrus, or unscented. Each pump bottle contains 100mg of CBD, at 2mg a pump. From LordJones.com.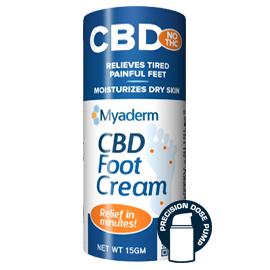 Myaderm CBD Foot Cream–Pharmacist-formulated, transdermal CBD pain cream; this mentholated blend brings refreshing relief for tired feet. Infused with pure CBD extract, as well as tea tree oil for its antiseptic properties, this cream promises rapid absorption and fast-acting pain relief. With eucalyptus, grape seed, olive, peppermint, and primrose essential oils. At Myaderm.com.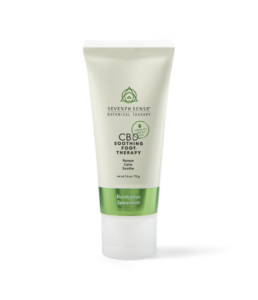 Seventh Sense CBD Foot Therapy–This refreshing-sounding relief balm contains invigorating oils of ginger, spearmint, and peppermint, as well as hemp-derived CBD and other essential oils. Each 2.65oz bottle contains 200mg of CBD. Spa-inspired packaging looks inconspicuous for travel or gym bag. Cooling and calming relief for tired toes and leg muscles, from ShopSeventhSense.com.