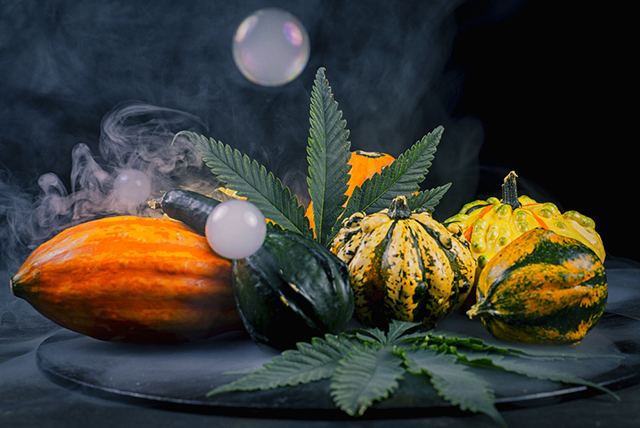 The days are getting shorter, kids have gone back to school, and it's time to start thinking about autumn. Pumpkin spice is popping up everywhere, including in flavored Diamond CBD Oil (included on this list), so you can infuse a little hemp-derived wellness in your warm, whipped cream-kissed latte. Soon, thoughts will be turned to gatherings with family and friends, gift giving, traveling home for holidays, and all the other things that come with cooler weather–like dry skin, fall/winter sports injuries, arthritis, and anxiety, of course.
Here are 13 unique CBD products that would make great holiday gifts, or as presents to give yourself, when you need a little self-care. It's never too early to celebrate the seasons: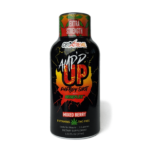 Amp'd Up™ Energy Shot–This potent shot combines the wellness support of hemp-derived phytocannabinoids, botanical terpenes, b-vitamins, and caffeine in the ultimate delivery system. Includes vitamins found in fruits and vegetables, plus the punch of two cups of premium coffee and over 75 botanical terpenes. This tasty, non-psychtropic phytocannabinoid energy shot delivers dosage with advanced science in the form of nanotechnology. Heneplex™ is a proprietary full-spectrum hemp complex formulated for ideal absorption. From Isodiol.com.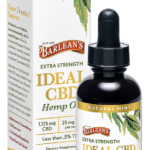 Barlean's Extra-Strength Ideal CBD Oil – Vegan, vegetarian, non-GMO, gluten-, dairy-, casein-, and nut-free, Ideal CBD Oil has no artificial ingredients. Delivers 25mg per 20 drops; applied under the tongue for rapid absorption. One bottle contains 1,125mg of full spectrum CBD oil derived from hemp grown in the U.S.A. In natural mint flavor, from Barleans.com.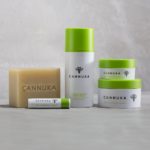 Cannuka Beauty & Health Collection–Enjoy all the natural benefits and powerful antioxidants in hemp and Manuka honey. Includes CBD-infused Cleansing Bar, Hydrating Lip Balm, Nourishing Body Cream, Healing Skin Balm, and Calming Eye Balm–one of each, of Cannuka's all-natural products. PETA-certified; never tested on animals. "Remarkably effective alternative for daily skin care and repair." From Cannuka.com.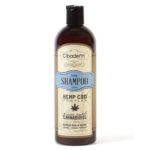 Cibaderm® Shampoo–Cibaderm® is free of artificial dyes and scents, parabens, and sulfates. Crafted with hemp oil to create a proprietary botanical formula, with luxurious all-natural essential oils. The soothing blend also contains lavender and peppermint essential oils, and herbal extracts, to keep hair healthy and sweetly scented. Visit HempMedsPX.com.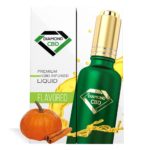 Diamond Pumpkin Spice CBD Oil–Can be used as a flavoring or vape juice. "A high-end tincture oil, infused with premium CBD-rich hemp oil," Diamond CBD said this and their extensive line of flavored CBD oils test up to 7 times more concentrated than competitors' products. Other flavors include Peppermint, Butterscotch, Chocolate Mint, Brown Sugar, Apple, and many, many more. At DiamondCBD.com.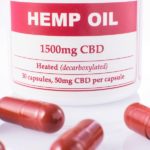 Endoca Hemp Oil Capsules–Each full spectrum European hemp oil capsule contains 50mg CBD, as well as other cannabinoids including CBC, CBG, and CBN. Vegan gel caps are gluten-free and kosher; smooth, slippery, odorless, tasteless, and easy to swallow. Also contains terpenes including Myrcene, Limonene, Alpha- and Beta-pinene, Linalool, B-Caryophyllene oxide, Terpinolene, and Humulene. Hemp oil is guaranteed insecticide and herbicide free. More info at Endoca.com.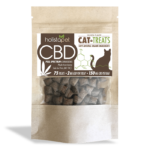 Holistapet CBD for Cats–CBD pet health products with a wide range of cannabinoids and terpenes including, CBD, CBG, CBN, as well as CBC. Full spectrum CBD is said to have a stronger effect then CBD isolates (CBD-only products). With full spectrum oil, other cannabinoids work together to produce the "entourage effect." Said to enhance the beneficial effects of CBD and other non-psychoactive cannabinoids. This full line for cats includes of natural CBD treats, drops, and capsules. Line for dogs available also, at Holistapet.com.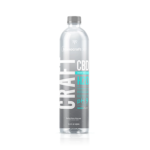 Nanocraft Craft H20 CBD Waters–Craft H20 CBD Water was created by a team of scientists in three unique formulations that deliver hydration and cellular nutrients in the most bio-available forms possible. Powered by cutting edge science, "nanotechnology is used to add CBD molecules to water clusters. This innovative technology allows CBD molecules to move through the cells of the body faster and make them more easily and readily available for use." In plain, Energy, and Recovery blends. At NanocraftCBD.com.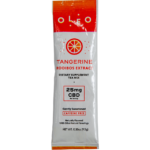 Oleo Tangerine Rooibos Tea Mix – This mildly-caffeinated blend of real black and Rooibos teas has warm notes of citrus and raspberry. Each tea sachet is infused with 25mg of OLEO Micro-Encapsulated CBD™, which allow rapid absorption and accelerated effects. OLEO Micro-Encapsulated Cannabinoids™, including CBD, are water-soluble for increased bioavailability. Visit OleoLife.com.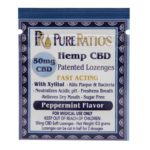 Pure Ratios Hemp CBD Lozenges–Patented sustained release delivery system allows slow release buccal (through the cheek membrane)/sublingual delivery. Allows for more efficient absorption into the bloodstream and for rapid onset compared to conventional edibles or tinctures by bypassing the digestive track. Changes the pH in the mouth to eliminate plaque, bacteria, and bad breath, as well as relieves dry mouth. Sugar-free, each lozenge contains 10mg of CBD. From PureRatios.com.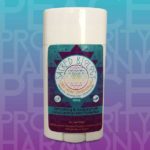 Sacred Biology CBD Deodorant–This all-natural deodorant combines the benefits of hemp CBD with mineral clays, vegetable powders, and essential oils. Completely free of aluminum, parabens, artificial dyes, or fragrances. "Detoxifying and soothing, with long-lasting odor protection. See this and other Scared Biology products at SacredBiology.co.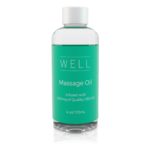 WELL CBD Massage Oil–200mg of hemp-derived CBD oil is infused with a expeller-pressed, non-GMO grape seed oil base, the only two ingredients in this all-natural formula. Grape seed oil is also known for having powerful anti-inflammatory properties. Massage application allows "easy absorption into the skin, fights free radicals, stops enzymes from destroying needed collagen, and maintains elastin, as well as other connective tissue proteins that support" healthy skin. From WELL-CBD.com.
Wildflower CBD+ Cool Stick–Northwest-based Wildflower said this pain relief balm is "scientifically formulated to be the most effective, natural anti-inflammatory topical available. Once applied, the unique blend of therapeutic ingredients will immediately cool and soothe any discomfort for long-lasting relief." Also contains other therapeutic ingredients including coconut oil, hemp oil, Shea butter, beeswax, ecosoya, vitamin E, arnica, CBD oil, peppermint oil, and other essential oils. Handy stick makes it easy to apply and carry with you. At BuyWildflower.com.