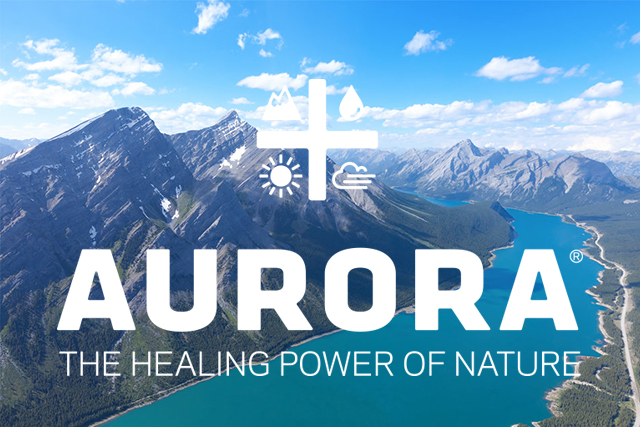 MONTREAL –Canada's Aurora Cannabis announced last week that it has partnered with McGill University to conduct a comprehensive research study on the efficacy of CBD (cannabidiol) treatment for chronic pain, as well as resulting depression and anxiety that often affects patients with painful conditions.
Researchers will study subjects in Canada, Italy, and France.
After governmental review, the study is being funded by federal agency Ministère de l'Économie, de la Science et de l'Innovation ("MESI"), and the program is called Programme de soutien à la recherche, Soutien à des initiatives internationales de recherche et d'innovation (PSR-SIIRI). Aurora also will make financial contributions to the study.
"We are proud to be partnering on this project a with a world-renowned research institution such as McGill University, and are grateful for the support of the Quebec government," said Aurora Cannabis Chief Executive Officer Terry Booth, in a statement.
"Based on our extensive experience with more than 60,000 registered Canadian patients, we believe CBD to be one of the most impactful medical compounds to become legally available to people in need of non-addictive therapies to treat pain," he said.
"Our support for and involvement with this project underlines Aurora's leadership in the medical cannabis space, as well as our long-term commitment to a science-based approach to deepen understanding of this amazing substance," Booth added.
"This comprehensive study will deliver important data to support a rapidly growing international network of physicians who have started prescribing cannabis, or who are considering doing so. This is especially important considering the growing international momentum in legalizing medical cannabis, with numerous new markets anticipated to come online in the coming years," he said.
Dr. Gabrielle Gobbi of McGill University will lead a team on international researchers from the Université Paris Descartes in France, and the Universities of Campania "L.Vanvitelli" and Vita–Salute San Raffaele in Italy.
"The cannabis plant and its components are yet to be fully understood and more evidence-based studies are needed.  While an increasing body of scientific and anecdotal evidence shows that CBD has substantial potential in medical applications without any addictive liability, this project will ultimately elucidate the mechanism and the clinical application of the CBD," Dr. Gobbi stated.
"CBD oil is increasingly prescribed by physicians around the globe who are looking for clinical and other scientific studies to provide further guidance. We are very pleased to be working with Aurora on this project, underlining the continued leadership in this field and with our international partner universities in France and Italy, who will be contributing their expertise in the field of pharmacology of pain and cannabis science," she added.
Founded in 2013, Aurora Cannabis is a leading, vertically integrated Canadian producer with assets currently valued at $323 million (CAD). They can produce more than 570,000 kilograms of cannabis annually, and currently export products to fourteen countries, on five continents. Currently traded on the Toronto Stock Exchange under stock symbol ACB, Aurora currently charts at $7.61 per share; on a steady climb since the study was announced on August 16.