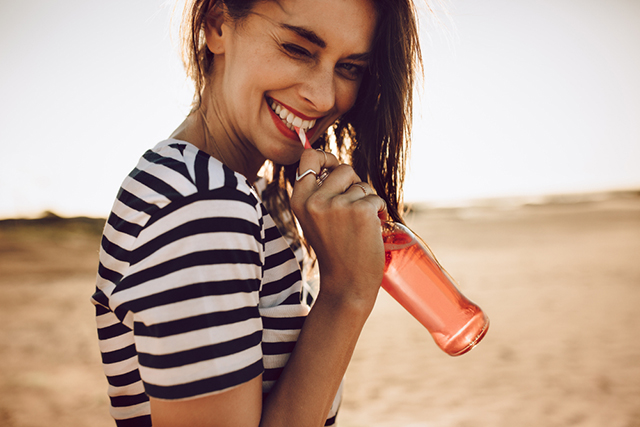 ATLANTA–Iconic soft drink brand Coca Cola created some stock market buzz Monday when it was widely reported the Atlanta-based soda company was considering adding CBD-infused beverages to its line up of refreshing beverages.
BNN Bloomberg reported that Coca Cola was in "serious talks" with Canadian cannabis producer Aurora Cannabis to develop CBD-infused adult enhancement drinks.
"It's going to be more of the 'recovery drink' category," Bloomberg quoted an anonymous source as saying. Other media reports speculated that as consumers are shifting away from sugary drinks and artificial flavors, Coca Cola is simply joining alcohol and other food & beverage companies in pursuing the next big trend for the adult beverage market.
When Aurora was asked for comment on the possible talks, the Bloomberg quoted Aurora spokesperson Heather MacGregor, who stated: "As a rule, we do not discuss business development initiatives until they are finalized, however we have a responsibility to our shareholders to give proper consideration to all relevant opportunities that are presented."
Coca Cola issued a statement on the media speculation, on Monday, which said: "We have no interest in marijuana or cannabis. Along with many others in the beverage industry, we are closely watching the growth of non-psychoactive CBD as an ingredient in functional wellness beverages around the world. The space is evolving quickly. No decisions have been made at this time."
That said, both companies' stock prices were up at the end of the market day, though Coca Cola (NYSE: KO) was up just slightly by 0.72 percent. Aurora (TSX: ACB) experienced a bit of a bump on the Toronto Stock Exchange, ending the day up 16.86 percent, at $9.98.
By midday, The Globe and Mail was reporting an overall upward trend for the TSX led by cannabis companies, as well as gold and precious metals. Canadian cannabis producer Canopy Growth Corp. (NYSE: CGC) was up 2.99 percent.