After a 20-year career in the corporate world, Selam Kelati was ready for a change. Born and raised in Ethiopia, she grew up in a culture where plants and herbs were part of everyday life and utilized in an array of food, medicines, and cosmetics. So, when she decided to build a business of her own, she constructed the frame around her knowledge of natural remedies and homeopathic plants.
Launching a startup in the competitive U.S. cosmetics-and-skincare sector was no small endeavor. The industry is dominated by powerful multinational brands. But with estimated revenues of $645 million in 2019, the CBD segment of the market still offers plenty of room for startups. Kelati, along with business partner Jennifer Culpepper, seized the opportunity and created I+I Botanicals. (The name is pronounced "I and I.")
The company takes an eco-conscious, holistic approach that upholds the traditions and ethics Kelati learned at an early age. "Our core message is 'good for the earth, good for the soul' and, of course, 'good for the body,'" she said. "'I and I' comes from the Rastafarians, who use the words to mean you and I are the same. The message is that the love you give to yourself, try to give it to another."
Traditional wisdom
Kelati and her eight siblings were raised by Eritrean parents and an extended family that passed down recipes for plant-based foods and medicine. Her grandmother was known in her village as an herbal medicine expert who had a deep knowledge of plants in the region and used them to create concoctions for health, beauty, and wellness.
"People would come from near and far to get some kind of something that she would mix for medical purposes, so this was in our house and our family," Kelati explained. "Anything to do with herbs or medicine or cooking was just a natural thing in our household. You sit with your grandmother and your aunties and your mom and you learn, but you don't even understand you are learning at that age, because it's part of your life, right? So that's where my passion for natural ingredients comes from, and it's something I've carried with me throughout my life."
The prickly pear cactus grows abundantly in Eritrea and is utilized in a number of different ways, from making jams to feeding livestock. Pressing the seeds creates an oil that is beneficial for skin and hair, Kelati said, and it also has anti-aging and anti-inflammatory properties. Another ingredient widely used in her native region is moringa oil. The substance is created by processing the seeds and leaves of the moringa tree, which has been dubbed the "miracle tree" due to its bountiful medicinal and nutritional attributes.
Moringa oil "mimics the natural oil we create in our body, so it does help with your hair shine and keeping it healthy and not breaking," Kelati said. "And for the skin as well. It's nutrient-dense, which helps reduce the appearance of wrinkles."
"There are a lot of people who don't understand that it's not just about working hard. It's also about having a starting point."
Kelati has been experimenting with her own natural plant remedies for most of her life and enjoys sharing her creations with friends and family to gather feedback about what works and what does not. Soon after she heard about CBD's anti-inflammatory, antioxidant, and skin-soothing properties, she immersed herself in research. She went to trade shows and networked with operators in the industry. During her investigation, one product, in particular, stood out to her. "It was an under-eye cream that [my business partner] Jennifer shared with me, and I remember seeing the puffiness under my eye being reduced within three or four days of using it," she said. "That made me a believer.
"I told Jennifer I wanted to have my own beauty line based on natural ingredients, because this is what I know and have been taught since childhood," she continued. "There's some kind of magic we can create using CBD. So, Jennifer and I brainstormed and I+I was born in the process."
As working mothers, Kelati and Culpepper understand the unique pressures women face on a daily basis, juggling roles from caregiver to breadwinner and trying to squeeze in time for themselves when and where they can. As such, one of their goals is to give women an easy way to incorporate CBD products into their daily routines and enjoy a relaxing moment or two amid the hustle and bustle.
A scrub with your coffee?
The global CBD skincare market is expected to reach $1.7 billion by 2025, according to a report by Grand View Research Inc. North America, which accounted for more than 40 percent of the market in 2018, will lead the way, Grand View projected. For brands like I+I, which has a relatively small footprint at this point, establishing a presence in the lucrative space early is crucial. The effort starts with creating unique, compelling products that will stand out from the crowd.
The process Kelati uses to formulate new products is a combination of her homespun plant knowledge and ad hoc testing, with some modern science and technology to clinch the deal. "[Jennifer and I] experiment with [a new formulation] ourselves to see how it feels, to get the texture and viscosity we want and the result we want to get," she said. "Then we have chemists that we work with, and they produce the product at their facilities."
I+I's original CBD products include moisturizing Dry Oil Body Mist (jojoba oil, moringa oil, and a blend of citrus essential oils), hydrating Face Serum (prickly pear seed oil and hyaluronic acid), and relaxing Bath Tea Blend (essential oils). One of the most popular products, Kelati said, is Coffee Body Scrub, a foaming exfoliator that contains a combination of seven plant extracts, CBD, and fair-trade Ethiopian coffee. "This is something we actually use back home after we finish drinking coffee," Kelati said. "Using the leftovers, you can scrub it around your feet to make them smooth."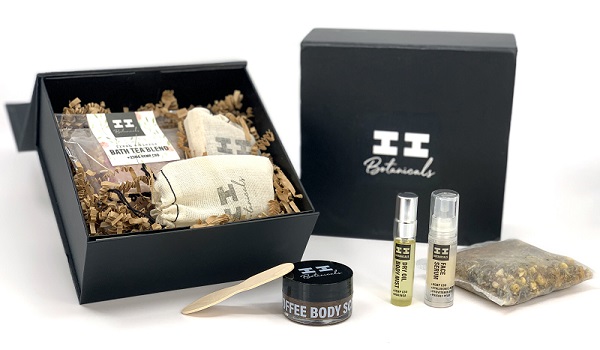 Other ingredients in traditional Ethiopian and Eritrean health and beauty regimens happen to be on-trend in Western markets right now. Called "adaptogens," the materials comprise nontoxic plants and plant derivatives that are believed to help the body resist stress. Scientific research and validation for adaptogens is scarce, but adaptogenic concoctions have been used for centuries in Chinese, African, and other cultures. "I realized when I looked at the list of ingredients that I knew growing up, they are actually considered adaptogens, although we didn't call them that," Kelati said. "So we decided it makes sense to follow up and create products using those ingredients."
The importance of sourcing products from sustainable, eco-conscious farmers and manufacturers cannot be overstated, she said. All the CBD and most other essential ingredients in I+I products are sourced in the U.S., but Kelati also maintains several key partnerships back home. "The main ingredients that represent the product are coming from somewhere we actually source ourselves," she revealed.
I+I primarily operates in the "beauty" segment, but Kelati wants to grow the business into other verticals and develop products that appeal to a wider audience. "One thing we are working on is beard oil so we can give something to the guys," she said.
A pledge for social equity
As legalization has swept across the U.S., social equity has become one of the hottest of the hot-button issues in the cannabis and hemp industries. People of color and their advocates are fighting for a bigger stake in a space that is overwhelmingly controlled by White investors and operators. Despite legislation and other efforts designed to promote ownership and participation by Black, Indigenous, and people of color (BIPOC) stakeholders, very little progress has been made thus far.
As a Black female entrepreneur, Kelati understands the challenges. She is all too familiar with the discrimination and other issues people of color face as they try to build brands from the ground up with scarce access to investment or business loans. But none of this has tempered her enthusiasm, and Kelati is eager to build I+I's momentum across the country in 2021, one mist and scrub at a time.
"Being a Black woman, I did recognize at an early stage that we're going to have a lot of challenges," Kelati said. "People are going to have doubts about everything we say. But I do see there's a lack of mentorship and representation, and when we go to trade shows, we don't see a lot of buyers who are minorities. So, it's just—I have to prepare myself more than my colleagues or my competition [must], because I just want to make sure I am representing myself fully so I can capture the audience."
On a more optimistic note, she said Black women are one of the fastest growing groups in business, and in the beauty industry she believes the situation is becoming more favorable for BIPOC and women. She cited the "15-percent pledge" as one example of the changing tides. In June, Sephora—a French multinational chain of personal care and beauty stores—announced its U.S. unit would pledge to grow the share of Black businesses it helps empower to at least 15 percent. The company created an advisory group that includes brands owned by people of color to help make changes. Sephora currently works with about 300 brands in the U.S., where it has more than 400 retail storefronts plus kiosks in J.C. Penney stores.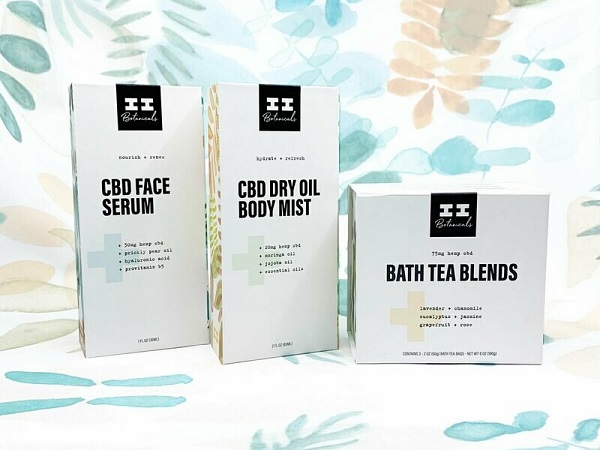 Sephora's initiative has created a sort of trickle-down effect. "We've seen the result of that movement in that we now have partnerships with maybe six to seven different retailers that we've been trying to get our product into, so I've seen the change in the beauty industry with the 15-percent pledge," Kelati said.
One of the most critical factors for young businesses is raising capital, and Kelati said that has been a difficult hurdle to surmount. "When it comes to attracting investors, or even getting grants or any kind of loan, it's not that easy" for women of color, she said. "We've been trying to get investors to be attracted to our message and product, but it has been very, very challenging. Definitely, if there is more mentorship and representation, those can make a big difference."
Kelati also noted most Black business owners are new to the business world and don't have the same level of experience, capital, or the connections enjoyed by many White business owners. "Everybody does not start from the same beginning, and Black business owners don't have that foundation. We start everything from scratch," she said. "So, to expect to go the same speed as the competition who actually have a good jumpstart, it's really not fair. When you go networking, you don't see someone who looks like you or someone who understands your struggle. There are a lot of people who don't understand that it's not just about working hard. It's also about having a starting point. The experience is not the same."
Kelati has seen some signs over the past year that give her hope for a brighter future for BIPOC-owned businesses. In the meantime, I+I is doing its part to highlight a proud legacy with roots in East Africa being carried forward by modern-day female entrepreneurs.
"To be honest, it makes me comfortable now to say that, yes we have a Black woman business owner, and we always promote ourselves as a woman-owned business and my face is out there," she said, explaining that even in the cosmetics industry, women-owned businesses face a steep climb. "It just makes us more comfortable now because we feel like the [equity] movement [in cannabis] is genuine, and people are trying to make a difference and inviting diversity into this industry."