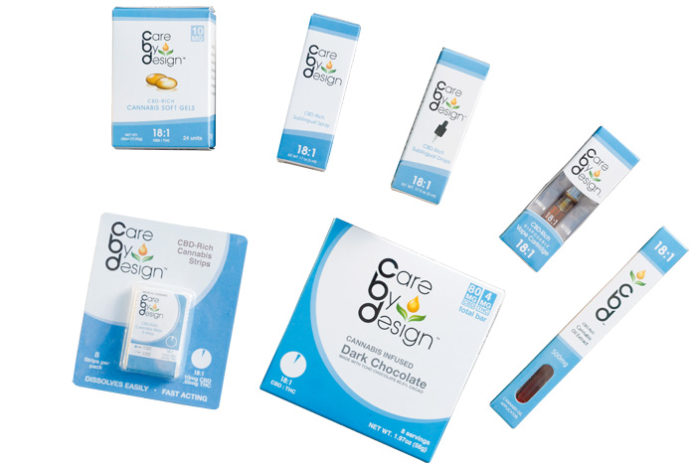 Dennis Hunter always wanted to start a legal cannabis business.
Hunter, 46, grew up in the enchanting weed forests of Humboldt County, California, and learned early on about the health benefits ascribed to the plant and how to grow it. When he discovered he couldn't leap into cannabis as quickly as he might have liked, he started a gardening and nutrients company instead. "I knew how to grow and what techniques to use, so I used that knowledge to make products that improved the cultivation process for others," he said.
In 2014, the time was right to launch CannaCraft. The vision was simple and to the point: create a cannabis company that made safe, sophisticated products to help people heal. "Our focus has predominantly been on cannabis extract, which we then turn into vape cartridges, softgels, sublingual sprays, and edibles,"  Hunter said. What makes CannaCraft's products rare in the ever-expanding market? They are designed to be medically appropriate and customized to the dose of THC or CBD that fits each individual's needs.
Beyond creating singular products, Hunter wanted to give back to the community. At the time, he said, many cannabis companies were operating in the shadows. Hunter wanted to set CannaCraft apart as a legitimate business that was shaping the social shift to destigmatize cannabis.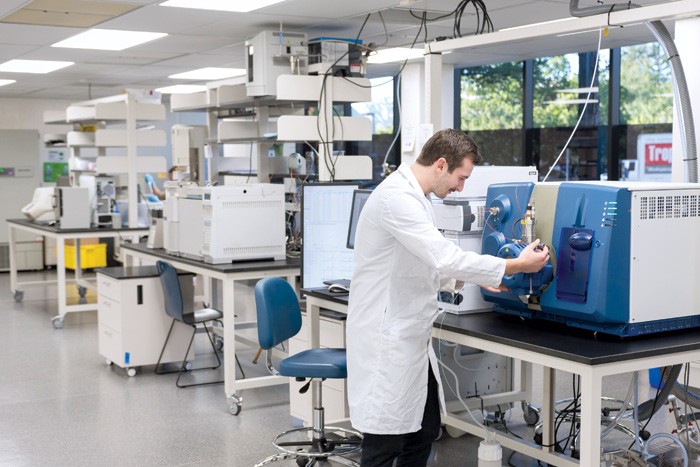 Growing a brand
From there, CannaCraft grew quickly. The company now employs more than 150 people in its Santa Rosa, California, headquarters. The 36,000-square-foot facility allows almost all aspects of the business to operate in one location, making communication and collaboration between departments easy. Prior to CannaCraft, the building was used to manufacture pharmaceutical equipment. So, the space already contained equipment hookups and lots of clean-room area for formulation and production.
With everything under one roof, Hunter and his team are able to ensure quality throughout every step of the process, which is important for a company that places patient safety and product quality at the center of its mission. According to Hunter, CannaCraft was making safe, lab-tested, clearly dosed products long before those things were required or expected.
The company also invests heavily in research and development, including that undertaken by Project CBD, in order to continue evolving products for maximum efficacy and medicinal benefit. "We triple-test our products throughout the production process to ensure they are free of contaminants and doses are consistent," said Hunter.
The company's umbrella covers myriad brands, all with different focuses and purposes. For instance, Care By Design is a CBD-rich line available in five CBD-to-THC ratios. "We originally launched the line with sublingual sprays but, as the product's popularity grew, we added more applications because people wanted to use CBD in different ways and for different reasons," Hunter said. The line now features vape cartridges, softgels, droppers, concentrate oil, dissolvable strips, topical cream, infused chocolates, and honey. In 2017, Care By Design was the best-selling CBD brand in California, according to Hunter. In a HelloMD and Brightfield survey, California patients voted Care By Design their favorite CBD brand.
Making a mark
Hunter's role has changed since launching CannaCraft. He recently hired a chief executive officer to take over day-to-day management. Hunter's main focus now is innovation and product creation. He spends the majority of his time exploring new ideas and technologies that can be adapted or retrofitted to make current products and processes better. "I spend a lot of time with the extraction, formulation, and processing teams," he said.
The focus of the moment is terpene science. Hunter is obsessively exploring how different terpenes may affect sleep, anxiety, nausea, and pain relief. "We're formulating those terpenes to target specific conditions," he said. "This new wave of cannabis products is sophisticated and benefits people through precision and customization."
He's happy with the change in roles, and he's over the moon with the company's bottom line. CannaCraft's business has grown steadily; sales have roughly doubled every year, especially in the CBD realm. When California approved adult use, Hunter felt certain CannaCraft would experience growth in high-THC product sales, but CBD products still lead the pack. He developed a theory: The legalization of recreational use on January 1 introduced an older demographic to CBD-rich products. "CBD is now being used for common ailments to replace over-the-counter and prescription medications," Hunter said.

CannaCraft is big on education. Since day one, the company has been involved with community and local non-profits including Ceres Community Project, Daily Acts, Go Local, and Becoming Independent. Hunter believes once people see how cannabis benefits health, the science behind the plant becomes less daunting and the various ways of medicating are demystified. "In addition to having easy-to-use products like softgel caps, we wanted to let people know why they might use a certain product, how it works in the body, what the effects could be," Hunter noted. Lawmakers are a particular target of educations efforts, he said. CannaCraft works closely with California legislators to draft sensible and comprehensive manufacturing guidelines. "Until recently, a lot of regulators were unfamiliar with cannabis manufacturing, so we opened up our facility and hosted dozens of tours for state and local officials," he said.