Don't believe everything you read. Despite the widespread misinformation campaign that cannabidiol (CBD), which is believed to provide medical benefits, is fully legal, that simply is not the case. It is true that since the Agricultural Improvement Act of 2018 (the farm bill) excluded industrial hemp containing less than 0.3 percent tetrahydrocannabinol (THC) from the definition of marijuana under the Controlled Substances Act, there has been a massive proliferation of CBD products produced and sold in the United States. This includes both products that meet the legal standards and those that violate components of the farm bill or other laws or regulations, including U.S. Food and Drug Administration (FDA) and Federal Trade Commission (FTC) rules.
Until recently, none of those CBD products—with the exception of Epidiolex, which has been approved by the FDA for the treatment of seizures—had been listed in the National Drug Code (NDC) directory. The FDA publishes this directory and uses it to implement and enforce the Federal Food, Drug, and Cosmetic Act (FD&C Act). The FDA requires all domestic and foreign establishments that manufacture, repackage, or re-label drug products for the United States to register with the FDA and list in the NDC directory all drugs manufactured, prepared, propagated, compounded, or processed for commercial distribution in the U.S. The information in the directory is submitted by "labelers," which include manufacturers for drugs subject to private labeling arrangements or entities under whose own label or trade name the product will be distributed. Labelers, not the FDA, are responsible for certifying information in the directory.
On January 29, 2020, Honest Globe announced its product Elixicure, an over-the-counter (OTC) CBD-infused pain-relief product, was listed in the NDC directory, marking it as the first and only listed OTC topical drug containing CBD to be listed. The product incorporates menthol and camphor, which are approved OTC drugs for use as topical painkillers/analgesics, and CBD. Inclusion in the NDC directory does not indicate FDA has verified the information provided and is not a determination that a product is a drug as defined by the FD&C Act. Therefore, the listing in no way denotes FDA approval. To date, only Epidiolex has been approved by the FDA.
Elixicure and Honest Globe further announced they had achieved compliance with the FDA's current Good Manufacturing Practices (cGMP) for food and dietary supplements and adopted quality standards and procedures set by the Banned Substance Control Group (BSCG). The cGMP establish standards to ensure product efficacy and safety and offer guidelines for minimum operating and testing requirements while the BSCG establishes third-party certification testing standards. The FDA inspects approved products to ensure compliance with cGMP and, if necessary, recalls defective drug products from the market. Compliance with cGMP, even for non-FDA-approved products, can signal consumers that a product has met consistent, independently established standards.
Given the widespread availability of unregulated CBD products, the certification signals drug products containing CBD and other approved OTC drugs may be able to be listed in the NDC directory as an alternative to seeking FDA certification or approval. However, the question remains whether the FDA will create a streamlined legal pathway for the multibillion-dollar CBD industry to market OTC drug products.
For example, the FDA prohibits CBD in foods, drinks, and dietary supplements. The FDA has expressed concerns about the safety of ingesting CBD, while making a commitment to explore a regulatory framework that would allow hemp-derived CBD to become more widely available to the public. Moreover, the FDA and FTC regulate advertising and marketing of products containing CBD and ensure compliance with federal packaging and labeling requirements.
Without FDA approval, products containing CBD cannot be marketed as "drug products," meaning products that are intended for use in the diagnosis, cure, mitigation, treatment, or prevention of disease, and/or are intended to affect the structure or any function of the body. Furthermore, products containing CBD may not be marketed as dietary supplements or added to food products in interstate commerce. Since 2015, the FDA and FTC have issued dozens of warning letters to companies marketing "unapproved new drug products" that allegedly contain CBD, exposing those companies to shareholder, class-action, and other consumer lawsuits related to illegal marketing of products.
There has been immense political, consumer, and industry pressure on the FDA to develop a streamlined approval approach for CBD products since passage of the farm bill. While the FDA has recognized the significant market expansion of CBD products and that clear regulatory guidance is needed to protect the health and safety of consumers, it has been slow to implement a CBD-specific approval process. In its March 5, 2020, statement, the FDA stated over the past year, it has "embarked on a comprehensive evaluation of [CBD] products, with a focus on educating the public about the risks and unknowns of these products, gathering the science needed to better understand both these safety concerns and potential benefits to inform our regulatory approach, as well as taking steps when necessary to address products that violate the law in ways that raise a variety of public health concerns."
Further, the statement continued, the FDA "recognize[s] the significant public interest in CBD and we must work together with stakeholders and industry to develop high-quality data to close the substantial knowledge gaps about the science, safety, and quality of many of these products. We are committed to working efficiently to further clarify our regulatory approach to these products—as always, using science as our guide and upholding our rigorous public health standards."
Per the FDA's request, the 2021 proposed budget plan includes an additional $5 million for regulating cannabis and its derivatives. The agency would use this money to regulate cannabis-derived substances, like CBD, in FDA-regulated products including dietary supplements and additives in unapproved products such as food and beverages, as well as to develop policy, process applications, conduct inspections and enforcement, and carry out research.
Now that one OTC CBD product has been listed in the FDA published NDC directory, publication may be within reach for thousands of other products. However, the agency has yet to find these products are categorically unlikely to put the health and safety of consumers at risk. Until that occurs, CBD companies and retailers that want to avoid shareholder, class-action, or other consumer lawsuits should consult with counsel to ensure they do not cross the line from permissible manufacturing, labeling, and marketing into illegal territory.
---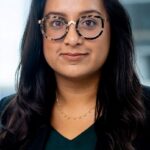 Alexa Singh is an advertising, marketing, and media associate with Manatt, Phelps & Phillips LLP in the firm's New York office. She focuses her practice on transactional and intellectual property issues surrounding advertising, marketing, and media matters, including advertising compliance, promotions, consumer protection, privacy, and digital media.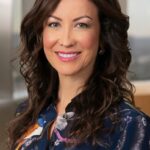 Anita Sabine is a partner with Manatt, Phelps & Phillips LLP and leader of the firm's cannabis and CBD practice. She represents both public and private cannabis businesses on corporate structuring; joint venture formations; strategic partnerships; celebrity licensing deals; financing; farm and dispensary acquisitions; development and land use matters; leasing; internet, media, advertising, and FDA advisement; and licensing matters.