Wondering what products to recommend for Father's Day, on June 21? If your customer is interested in cannabis-based health and wellness, then CBD products infused with hemp oil might be a good choice for a unique gift that won't soon be forgotten.
CBD is no secret. The cannabinoid that doesn't get you high has become a headlining wellness ingredient in products from supplemental gummies to shampoo. That's because CBD is attributed with potent anti-inflammatory effects, among other benefits. Hemp products also have antiseptic and antibacterial properties that can be used to calm minor skin irritations with topical application. According to the latest research, CBD and other cannabinoids supplement the body's endocannabinoid system to help balance and regulate other bodily systems.
The CBD oil used in products typically is derived from hemp that, by law, has only trace amounts of THC (the cannabinoid that produces the high effect). Some "full-spectrum" products will also contain additional hemp plant compounds, like terpenes or additional cannabinoids (but not THC; there are up to 200 cannabinoids produced by hemp or cannabis plants).
So, dad doesn't have to worry about "catching a buzz" when using CBD products, which might appeal to those cannabis-curious fathers who want to try something new. Here are five products that might be just right for dads and other important dudes, on their special day: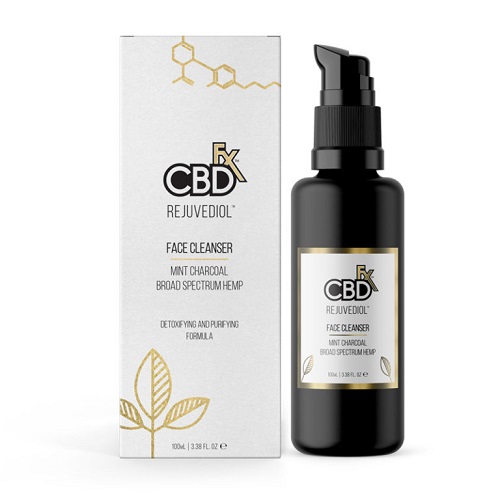 Refreshing mint and cleansing charcoal are combined with 50mg of organic hemp extract to create CBDFx CBD Face Cleanser with Rejuvediol, a face wash that promises to help calm breakout-prone skin. "Made with 100 percent organically grown hemp CBD oil, which combines perfectly with Rejuvediol's supporting ingredients to calm your skin down and put a halt to excess facial oil," CBDFx described. $39.99 MSRP. CBDFx.com.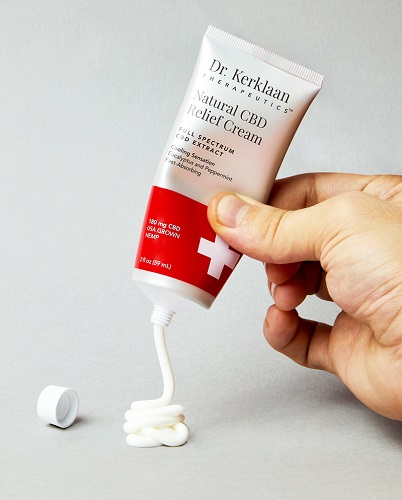 Dr. Kerklaan Therapeutics' doctor-formulated line offers a cooling pain relief cream that packs a potent combination of CBD, eucalyptus, and peppermint. Available in a 1oz or 2oz tube, each ounce of Natural CBD Relief Cream contains 90mg of full-spectrum CBD extract, to include the beneficial "entourage effect" of combined cannabinoids and terpenes. Dr. Kerklaan formulated this line, with 20 years of experience in wellness. $39.99 – $68 MSRP. DrKerklaan.com.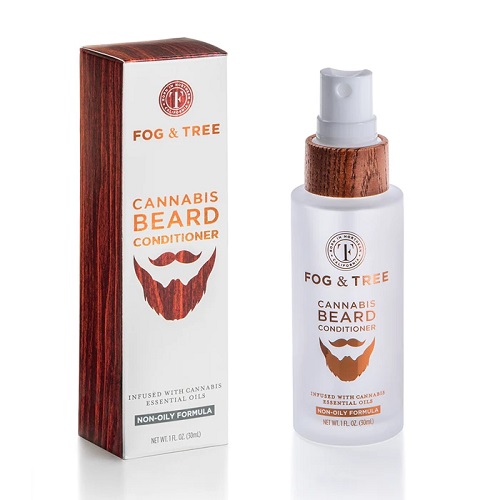 Infused with plant-based ingredients and hemp essential oils from the legendary woodlands of Humboldt, California, as well as notes of cedar and sandalwood to create that foggy forest feel, Fog & Tree Beard Conditioner helps to relieve beard itch, improve skin condition, and soften facial hair. Perfect for dads who enjoy the refreshing smell of the great outdoors. $24.99 MSRP. FogAndTree.com.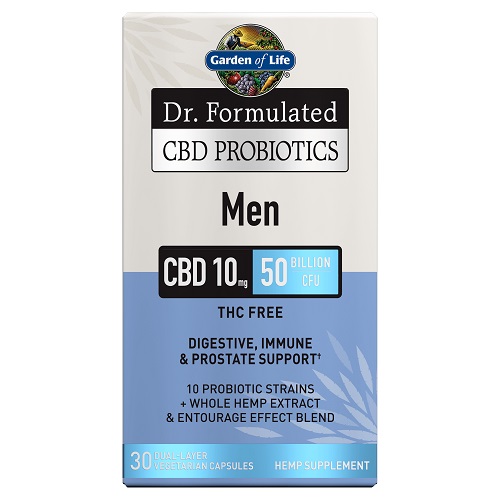 Two top wellness trends come together in this supplement for guys—CD and probiotics. Garden of Life CBD Probiotics for Men provides immune, digestive, and prostate support, and "combines clinically studied probiotics (L. paracasei and B. lactis)," whole hemp extract, and the company's "Entourage Effect Blend with essences of ginger, peppermint, and saw palmetto extract." For dads that could use help with their microbiome. Available at major U.S. retailers. GardenOfLife.com
Dads worry about fine lines and wrinkles, too, you know! For anyone concerned about the appearance of their skin, Kiskanu Hemp Face Oil can help hydrate, provide antioxidant effects, and help balance naturally-produced oils. Product contains extracts of sunflower, coconut, rose geranium, and calendula, as well as vitamins A and E. May also be used as beard oil. Available in 0.17oz or 1oz. $15 – $40 MSRP. KiskanuHemp.com.