Don't forget that this Sunday is Mother's Day. This year, while our days seem to all blur together due to "work from home" orders, many social distancers will be looking for ways to celebrate mom from afar.
While some states may be loosening pandemic regulations, shopping malls and storefront retail vendors in most places remain shuttered, which will make picking up a gift for mom even more challenging than usual.
It's been stressful! For those who remain in isolation or family members unable to travel to see mom (or vice versa), delivery will definitely be preferred. And after so many weeks cooped up indoors, mom is probably about ready to try something new, too—like CBD-infused products.
Cannabis market data firm Headset analyzed product category sales in California, Colorado, Nevada, Oregon, and Washington, comparing figures from Mother's Day weekend last year to the prior weekend, and reported, "category sales show a large increase within topicals (11.3 percent) followed by tincture and sublingual. Topicals average item price decreased by close to 3 percent comparing the two time periods.
"Diving further into topical segments," Headset continued, "we see an increase of 32 percent for both 'Bath salts, Soaks, and Scrubs' and 'Transdermal Products;' then, an increase of 9 percent for 'Lotion, Salves, Gels, and Creams;' and a strong 7 percent increase in 'Massage Oil and Lube.'"
In a separate study, online marketplace LeafLink found that last year, "during the week after Mother's Day, the overall market share increased by 8.54 percent compared to its average weekly increase of 0.94 percent during the three months prior."
For Mother's Day or any occasion, these CBD products offer interesting options for mothers, grandmoms, fur-moms, plant-moms, and other lovely people to indulge in some infused bliss. Consumers can find these available online, and at vendors that carry CBD products: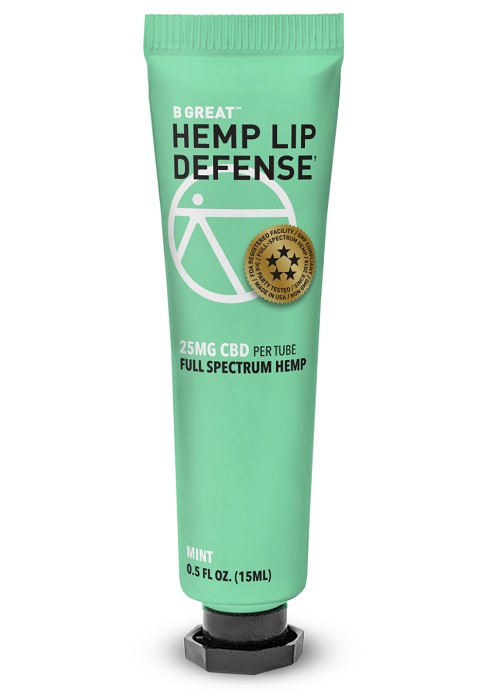 Naturally moisturizing and soothing, BGreat Hemp Lip Defense mint-flavored balm protects and softens, with 15mg of full spectrum hemp-derived CBD, Vitamin E, and other exotic oil extracts including coconut oil, jojoba seed oil, kokum seed butter, and Shea butter. Non-GMO, pesticide-free, vegan, and kosher. Available nationwide; $13.99 MSRP. BGreat.com.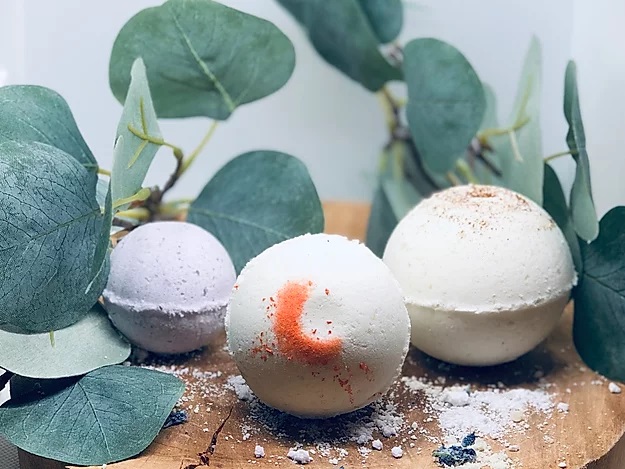 ChillBombs contain simple, all-natural ingredients, including pure CBD isolate, essential oils, grape seed oil, and Epsom salts. This immersive "ChillBomb Experience" comes with three bath bombs in an assortment of sizes and strengths, including one each: small, 25mg; medium, 50mg; and large, 100mg CBD, which allows users to find the level they like. Available nationwide. $40.00 MSRP. ChillBombs.com.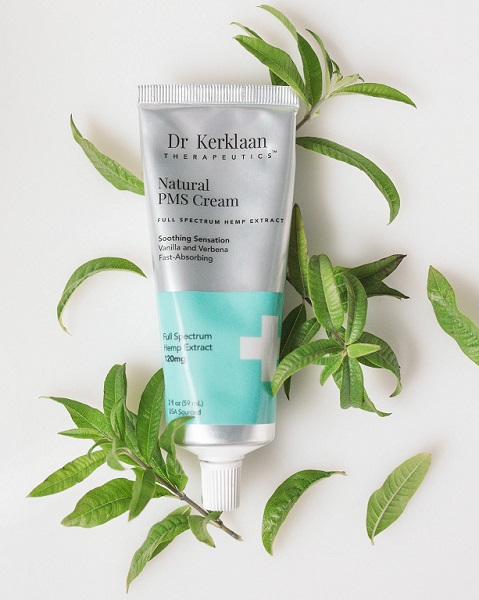 With a background in clinical medicine, as well as twenty years of experience in the health and wellness arena, Dr. Kerklaan's line of high-end, CBD-infused products has been formulated using quality ingredients and the latest bio-technology. Dr. Kerklaan Therapeutics CBD PMS Cream features an "uplifting scent of vanilla and verbena. Perfect for those looking to relax and calm." Available nationwide; $3.99 MSRP. DrKerklaan.com.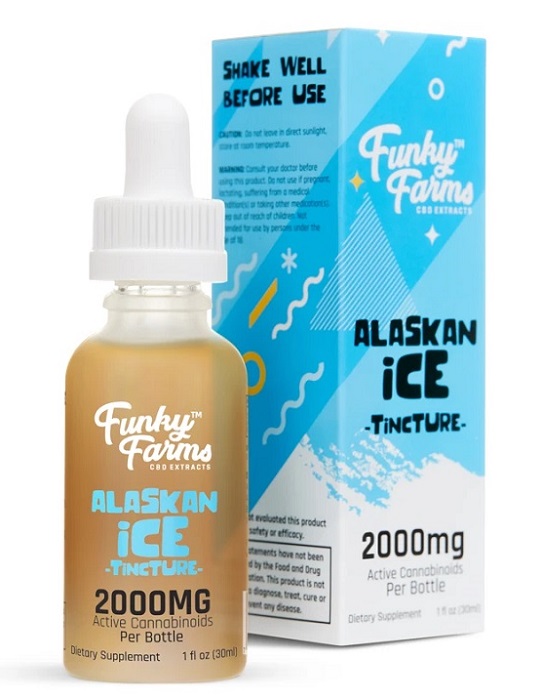 Funky Farms Alaskan Ice Tincture is an icy mint flavored, high-potency dietary supplement with a whopping 2,000mg of active cannabinoids per bottle, and 33mg of full spectrum hemp-derived CBD extract per serving. May be applied sublingually or added to a beverage; for the coolest moms, who want to get totally chill. Flavored with icy natural mint. Available nationwide; $20.99 MSRP. FunkyFarms.com.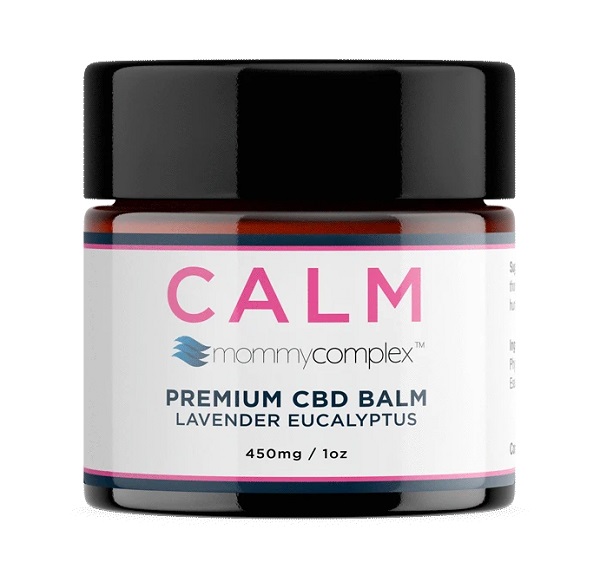 The Mommy Complex CBD brand is specifically for mothers, and "formulated with ingredients designed for busy moms to use after workouts, after long days at work, after chasing the kids, or even during your moon cycle." This simple Calm Balm formula contains full spectrum hemp extract, and eucalyptus and lavender oils, in a moisturizing beeswax and MCT oil base. Apply topically, wherever relief is needed. $60.00 MSRP. MommyComplex.com.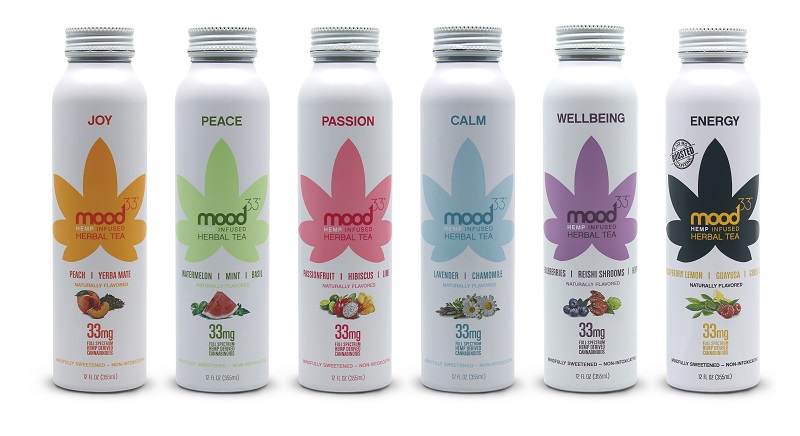 Each 12oz bottle of Mood33 Hemp-Infused Tea contains 33mg of full spectrum hemp extract in mood-based blends of natural fruit flavors, including Joy (peach, yerba mate); Energy (raspberry lemon, guayusa, green tea); Peace (watermelon, mint, basil); Wellbeing (blueberry, reishi shroom, hops); Passion (passionfruit, hibiscus, lime); and Calm (lavender, chamomile). Match your mood to one of these refreshing, light tea beverages. Available nationwide; starting at $48.00 MSRP, in 6- and 12-count Variety Packs. Mood33.com.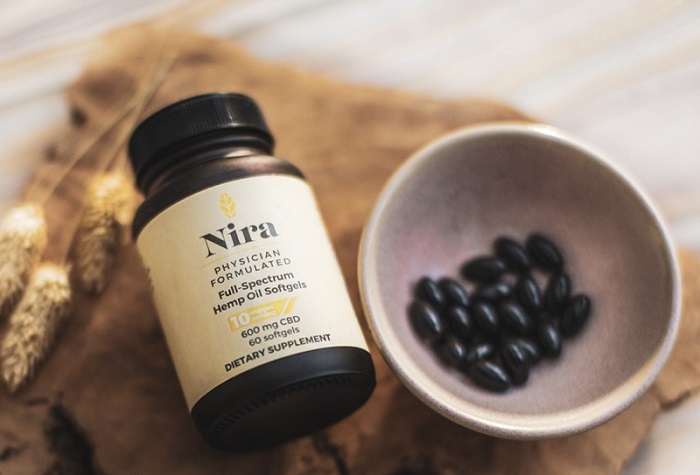 Formulated with phytocannabinoid-rich, hemp-derived oil, Nira Full-Spectrum CBD Softgels make dosage easy with 10mg CBD extract per softgel. The Nira Essentials line is "designed, checked, and formulated by Dr. Laszlo Mechtler for quality and efficacy." Good for newbies who want to try an ingestible. Each bottle of softgels contains 600mg CBD extract; $50.00 MSRP. NiraCBD.com.
The Truly CBD Acne Facial Kit is a clever, self-care set that comes loaded with "a blemish-extracting tool, twelve best-selling CBD acne patches, three nose pore strips, and a spot treatment," in a pink pop-top tin container. Hemp oil is a natural anti-bacterial, perfect for inflamed skin and breakouts. Created with sustainable, fair trade, cruelty-free, clean ingredients. $20.00 MSRP. TrulyBeauty.com.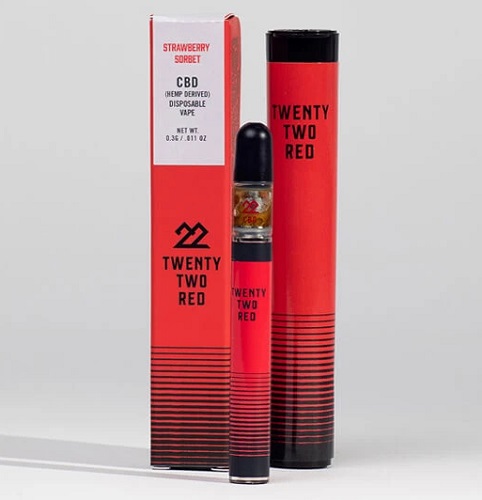 Founded by metal band System of a Down bassist Shavo Odadjian, 22Red is a "lifestyle brand that honors the creative minds inside us." 22Red's Hemp Disposable Vapes are designed to interact with the body's endocannabinoid system to help regulate pain, mood, the immune system, memory, and stress response. Full spectrum goodness comes in several flavor choices, including Cereal Killer, Strawberry Sorbet, Orange Mint, and Watermelon. $36.00 MSRP. 22RedHemp.com.