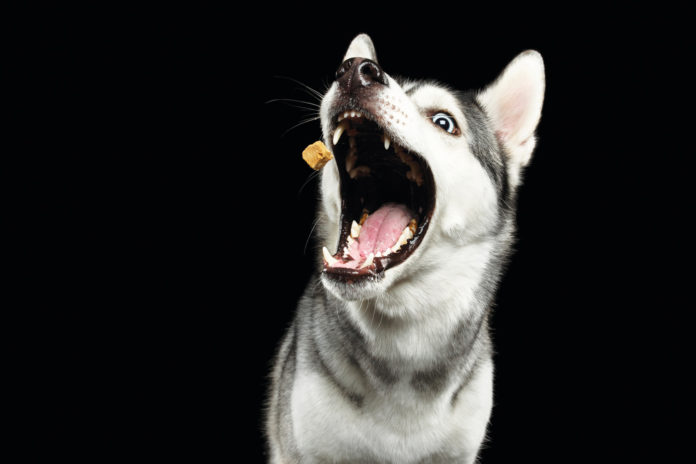 In the U.S., where pampered pets are considered members of the family, it's not surprising pet parents obsess about the health and happiness of their fur-children. According to the trade group American Pet Products Association, 68 percent of U.S. households, or 84.6 million homes, include at least one companion animal. The organization estimates those households will spend $72.13 billion on goods and services for companion animals in 2018. Of that, $15.51 billion will be for non-food supplies and over-the-counter medications. Considering the rate at which cannabinoid products are trending in supplement and OTC-treatment markets for both people and their animal friends, CBD likely will represent a large portion of that revenue.
But many pet owners aren't aware of the ways in which CBD may benefit them, much less Fido or Fluffy. Traditional veterinarians, like human general medical practitioners, have not been educated about cannabinoids like CBD or any of the other compounds derived from cannabis, and clinical research is sparse. Pet products retailers say consumer education is their number-one sales aid, but reliable, detailed, and easily understandable educational resources are woefully lacking.
California veterinarian Dr. Tim Shu took up the cause. After treating animals with critical, intractable medical conditions or at the end of life, he developed the VetCBD line of tinctures. As part of the process, he explored cannabis oil extracts' potential to help with pain, seizures, inflammation, anxiety, and nausea, and he's more than happy to share what he learned.
An early advocate for cannabis treatments for pets with serious medical conditions, Shu said interest in cannabis- and hemp-based medicine for veterinary patients is "absolutely" on the rise, leading more veterinarians to seek information about CBD. "We've seen a steady increase in the number of veterinarians reaching out to us to inquire about the medical use of cannabis in pets," he said. "There is a growing interest in the veterinary world regarding non-psychoactive cannabinoid therapy."
Shu said PetCBD tincture, which has a 20:1 CBD-to-THC ratio, is recommended for conditions that may benefit from THC's calming and anti-pain properties. The product is available only at licensed dispensaries in California.
While VetCBD was formulated to benefit pets experiencing serious health issues, many CBD-only tinctures are available as supplements for healthy pets. Some owners supplement with CBD for its reported calming effects. The majority of CBD-infused animal formulations use hemp as the source for CBD extract, though cannabis extracts may be found in a few products in legal states. Easy to dose accurately by oral administration or adding to food, tinctures are a good way to go for lots of pet owners.
Shu also encourages pet parents to explore information about the endocannabinoid system, a network of receptors attached to the central and peripheral nervous systems in all mammals. THC's interaction with endocannabinoid receptors located throughout the body produces the psychoactive effects for which marijuana is known. Other plant and chemical compounds act on the receptors in different ways.
For instance, researchers have speculated CBD may ease symptoms of opioid addiction in humans because CBD blocks some of the same receptors affected by opioid substances. Most animals aren't likely to become addicts, though clearly animals can be extremely substance-motivated when it comes to things like food and treats.
CBD-infused treats are an increasingly popular way to supplement pets' wellness regimens. For animals that benefit from a low, maintenance dose to ward off symptoms of aging, inflammation from arthritis, or anxiety, a daily treat may be a good option. Administered as part of a routine, CBD may produce some positive effects. Avoid over-feeding, though: CBD can increase appetite and does not treat obesity in humans or animals.
Several brands offer infused treats, including Canna-Pet, Innovet Pet Products, Pet Releaf, and RxCBD, to name a few. Holistic-friendly, high-end pet stores like Healthy Spot in West Hollywood, California, Quality Paws Natural Pet in Denver, and Moe's Meat in Portland, Oregon, all sell and ship CBD-infused pet products.
Whether trying infused tinctures or treats, it's important to ensure they come from a reliable vendor. As interest in CBD pet products increases, they increasingly are available online from hemp product developers and holistic pet product companies, as well as a few pet or CBD specialty manufacturers. As with human products, though, snake-oil salesmen are everywhere. CBD pet products are largely unregulated, so labels may misrepresent ingredients or cannabinoid content. Companies like Treatibles, based in Petaluma, California, have their products tested by third-party labs and make the results available to consumers.
Holistic pet product websites can be good sources for information about CBD for pets. Generally, products should  list ingredients and their sources—which may even be organic or human-grade—on easy-to-read-and-understand product labels. Pet product suppliers also should provide contact information for customers with questions, as well as some type of quality guarantee.
Almost all evidence of CBD's benefit for animals is anecdotal, although human- and pet-focused research is increasing as legalization and consumer interest increases. Despite decades of delay, studies and clinical trials of cannabis medicine for animals and their owners are inching forward in the U.S., while countries like Israel, Britain, Australia, and Canada all have given the green light to medical cannabis research. Researchers at Colorado State University recently announced a clinical trial of CBD oil treatment for epileptic dogs. In August, Canadian pet health technology company Canopy Animal Health received approval from government agency Health Canada to conduct the first federally funded research into CBD oil treatment for pets.
Domesticated birds from parakeets to parrots have been munching on birdseed mixes loaded with hemp seeds ever since there has been birdseed. Full of plant protein, omega 3 and 6 oils, and fiber, hemp seeds are considered a "superfood" for humans as well as cockatoos.
---
Merchandising Tips
While education is by far the most important component of a CBD sales strategy, even educated consumers can't buy what they can't find. Because CBD is a hot trend, displaying CBD products in an area of their own—not mixed in with traditional food, treats, and over-the-counter remedies—may encourage pet parents to try new-to-them options. Product manufacturers and brick-and-mortar store owners also suggest: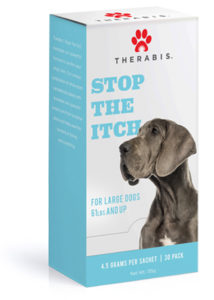 On-site advertising
Eye-catching signs touting CBD's benefits or promoting specific brands creates curiosity and encourages consumers to investigate health-and-wellness alternatives.
Attention-grabbing product placement
Attractive front-of-store or endcap displays that group different categories and brands of CBD products together not only assist consumers in finding the products but also help them determine the best fit for their needs.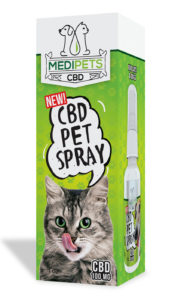 Personal recommendations
Offering a limited product selection staff members have used with their own pets goes a long way toward setting consumers' minds at ease. Pet parents want to be reassured anything they give their family members is safe and effective.
Sampling
Providing free samples pets can try while in the store may lead to on-the-spot purchases if the pets like the products. This is particularly true with treats.
---

How Big is the Pet Care Market?
Total Number of Pets in the U.S. in 2018 (millions)
Freshwater Fish                                              139.3
Cats                                                                94.2
Dogs                                                               89.7
Birds                                                               20.3
Saltwater Fish                                                  18.8
Small Animals                                                  14.0
Reptiles                                                             9.4
Horses                                                              7.6
Actual Size of the U.S. Pet supplies and care market in 2017
Food                                                           $29.07 billion
Vet Care                                                      $17.07 billion
Supplies/OTC Medicine                                 $15.11 billion
Pet Services: grooming & boarding                $6.16 billion
Live animal purchases                                  $2.1 billion
Total                                                           $69.51 billion

(Source: American Pet Products Association)