In case you're wondering if CBD products make a good Valentine's Day gift, rest assured—domestic maven and lifestyle mogul Martha Stewart has set this year's retail trend by introducing a limited edition, heart-shaped box of her own signature, CBD-infused gummies, which will be available on February 14.
The selection retails for $69.99 (but is on special with a promo code), and features six garden-inspired flavors including rhubarb, strawberry, red raspberry, black raspberry, passion fruit, and pink grapefruit. The box contains seventy-two gummies, with 10mg of CBD each.
"I've found that CBD supplements are a simple way to enhance my own health and wellness, especially when it comes to managing the stresses of daily life," Stewart said on her blog. The Valentine's heart is the latest offering from Stewart's line of CBD products produced with Canadian cannabis conglomerate Canopy Growth.
Stewart's sweet deal certainly signals that CBD has become part of the mainstream consumer's consciousness. So, CBD vendors—don't miss the opportunity to make the most of Valentine's Day sales. It's time to show up with heart-filled displays and online banners, special holiday discounts or giveaways, creative contests or cross-promotions (Maybe with other, local vendors?).
Hemp, which CBD is typically extracted from, is not just for making rope or boat sails anymore. Here's a list of CBD and hemp products, likely to make customers fall in love:
Good Vibe Hers & Furs Set
Good Vibe CBD
For anyone who loves dogs or loves a pet parent, with two options: The small set contains a Good Vibe CBD bath bomb and a 300mg isolate tincture made for all pets' consumption. The big set includes bath bomb, plus a 1000mg full spectrum K9 tincture and a bag of CBD dog treats.
Marketing tip: This clever set will appeal to pet owners, dog moms, and single folks who love their pets (especially on holidays!).
Wholesale: (720) 535-8284
Dosages: Varies per set.
Located: Colorado.
MSRP: Starting at $45.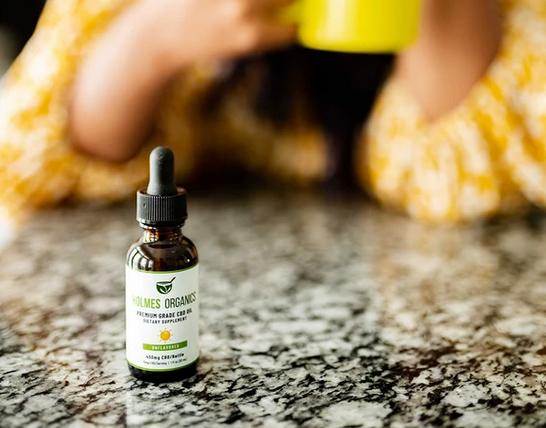 Holmes Organics CBD Infused Tincture
Holmes Organics
On its CBD wellness blog, Holmes Organics offers three yummy recipes for foodies who want to chill with a Valentine's Day treat, including chocolate-covered strawberries, cups of hot cocoa, and a sparkling Bellini. "CBD can help you and your loved one relax and unwind to get in the mood," the company wrote.
Marketing tip: Tinctures are an excellent option, especially when offered with delicious recipes for use.
Wholesale: (314) 738-3513
Dosages: 450mg, 900mg per 1oz bottle.
Located: Missouri.
MSRP: Starting at $59.95.
Kush Queen Water-Based CBD Lube
Kush Queen
"Cannabis is a vasodilator and can increase blood flow when applied directly to an area, increasing sensation," explained Kush Queen. "Our CBD lubricant was created for both men and women." Parabens-free, petrochemical-free, latex-compatible, and non-staining. A verified buyer posted, "Definitely a must-have in the bedroom. My favorite part is that it's light and long lasting, not sticky or tacky."
Marketing tip: Include intimacy products in a romantic display with other Valentine's Day items to give curious consumers a chance to check them out.
Wholesale: (800) 765-4558; [email protected].
Dosage: 30mg CBD per 1oz bottle.
Located: California.
MSRP: $49.95.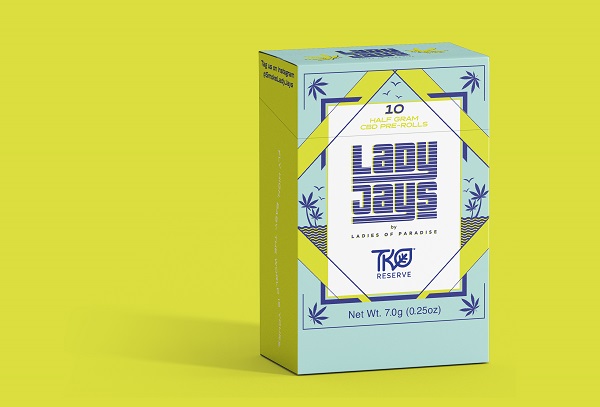 Lady Jays Hemp Pre-Rolls by Ladies of Paradise
Ladies of Paradise
Manufactured and co-branded in association with handpicked Oregon cultivators, Lady Jays is a line of CBD & CBG hemp pre-rolls and flower from Ladies of Paradise (LoP). The LoP are known for their unapologetic feminine aesthetic, inclusivity, and empowerment—Lady Jays' curated CBD and CBG dominant flower strains are no exception to the rule.
Marketing tip: For the ladies, from the ladies, but especially good for anyone who enjoys smoking or wants something more mellow than tobacco.
Wholesale: https://www.smokeladyjays.com/leads.
Dosage: 5gm pack, varies by strain.
Located: Oregon.
MSRP: Starting at $25.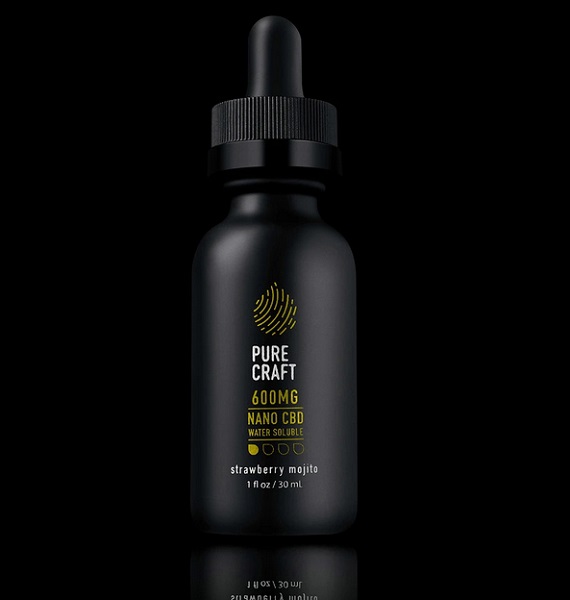 Pure Craft Nano CBD Water-Soluble Tincture in Strawberry Mojito
Pure Craft CBD
Get relaxation without alcohol's aggravation. Absorbing at four times the rate of other tinctures, Pure Craft's "unique water-solubles can be added to any beverage or food." For those trying to avoid alcohol, try a relaxing Strawberry Mojito "mocktail" that brings a feeling of well being to the holiday vibe. Also in Peppermint and Tropical flavors.
Marketing tip: For lovers who are trying to shed winter weight, but love tempting treats and sugary drinks, CBD tinctures can add a lower-calorie sweetness to consumables.
Wholesale: Contact at website
Dosages: 600mg, or 1,000mg per 1oz bottle.
Located: California.
MSRP: Starting at $78.