If 2020 hasn't convinced consumers they should try CBD, I don't know what will. It's been a lot. A trifecta of disasters have culminated to create our lifetime's strangest holiday season—the pandemic, social unrest, and the economy, oh my!
Not to make light of a hard time for so many—consumers are walking around with a lot of concerns and retailers don't know what to expect. It's been an overwhelming year for so many people.
Some marketing data said to expect a slight increase in holiday retail sales. In September, marketing data research firm Deloitte reported U.S. holiday retail sales should rise 1 percent to 1.5 percent, from $1.1 trillion in 2019 to $1.147 trillion, between November and January 2021. Still this year, customers will be keeping their budgets in mind and looking for special gifts over a pandemic-extended shopping season.
Some simple things could add holiday flair to your website or store:
Holiday-flavored, themed, and scented products are always an easy choice, or upsell, for customers buying non-holiday related products.
Sample sets or curated collections are great gifts for CBD newbies who don't know what they like yet.
A wide price range will ensure you have products for the budget-minded and the splurge buyer.
Be merry! A small giveaway or even a holiday greeting included with shipment might go a long way to create goodwill, because everyone could use a smile.
Shoppers love to save time – consider complimentary gift wrapping and promote it everywhere.
Help your customers have a chill holiday with hemp and CBD products that will make amazing gifts, bring cheer and tranquility, ease inflammation on a long winter's night, and promote well-being. Isn't that what the holidays should be all about?

Black Bayou
Rapper Boosie Badazz debuts this "hot and heavy" hemp line. A black-owned business, Black Bayou products are lab-tested, hemp-derived, vegan-approved, and made in the U.S.A. The complete line includes hemp flower, hemp gummies, a vape cartridge, rolling papers, and hemp oil-infused intimacy enhancers for men and women—because this year, everyone is staying in. MSRP $3.00 – $29.99. BlkBayou.com.
---
Cornbread Hemp CBD Lotions
Self-care is extra important this year—because 2020! Sometimes the best gift is that fifteen to thirty minutes that you can find for yourself, for your mental health. Lotion and massage are great for frayed nerves and these formulations contains full-spectrum CBD. Hydrate dry winter skin after a relaxing bath with Cornbread Hemp's moisturizing formula or cool off with its icy-cold menthol formula; 200mg and 500mg, respectively. Made in Kentucky. CornbreadHemp.com.
---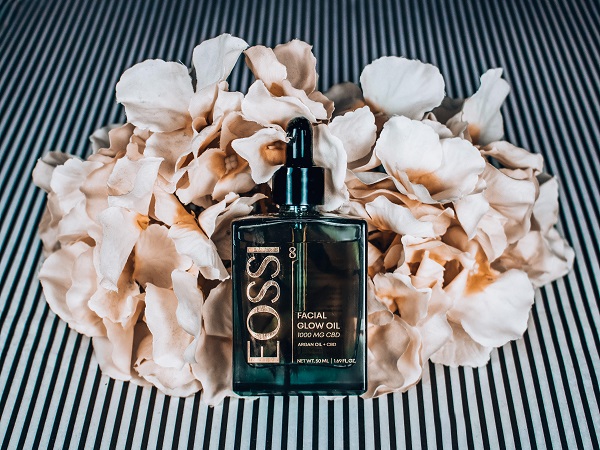 Eossi Beauty Facial Glow #8
Plant-based beauty products are always en vogue, especially ones that deliver the restorative effects of CBD. Combined with argan oil, grapeseed oil, rosehip oil, coconut oil, vitamin E, frankincense, myrrh, and jasmine, this facial oil has been a quarantine hit. "Beauty lovers deserve products that they can believe in, and we chose the formula that we believe in," said Eossi co-founder and Chief Glow Officer Rochonne Sanchez. Proceeds from each bottle go to help Food Bank of the Rockies, so holiday customers can feel good and do good. 1,000mg CBD per bottle; MSRP: $49.95. EossiBeauty.com.
---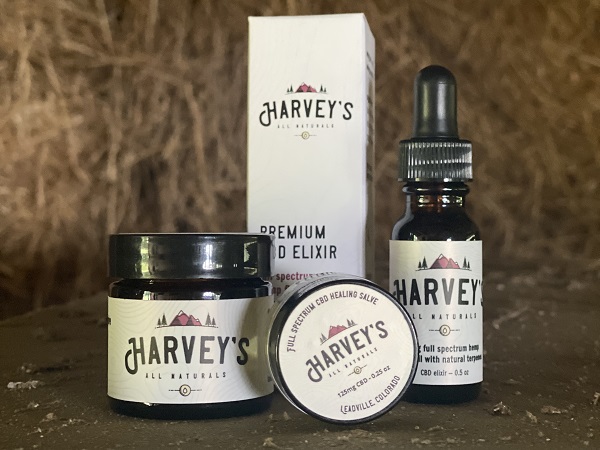 Harvey's All Naturals Combo Pack
A full spectrum line, this special offer combines Harvey's All Naturals two most popular products in a combo set: Harvey's CBD Elixir and Harvey's CBD Healing Salve. Both formulas contain 500mg CBD, as well as additional cannabinoids CBDA, CBC, CBG, and CBN. "Our combo pack includes salve for instant relief and spot treatment for aching muscles or dry damaged skin, while our elixir is used internally for inflammation and discomfort," said company founder Harvey Craig. Consumers can download a certificate of analysis at HarveysAllNaturals.com.
---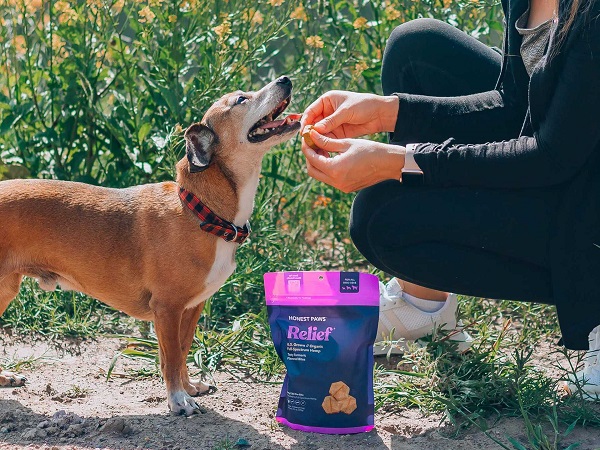 Honest Paws Pet Bites
Pets are family, too. Honest Paws has a selection of hemp-based formulas made to target Relief, Wellness, Calm, and Mobility. The all-organic recipes include hemp oil, barley, oats, peanut butter, and turmeric, all sourced in the U.S.A. The hemp oil extract used contains full spectrum cannabinoids and terpenes, to deliver maximum effects. Old dogs love new treats! Honest Paws "bites" are baked hard treats, while "chews" are soft, for tiny teeth. MSRP: $24.95 – $39.95. HonestPaws.com.
---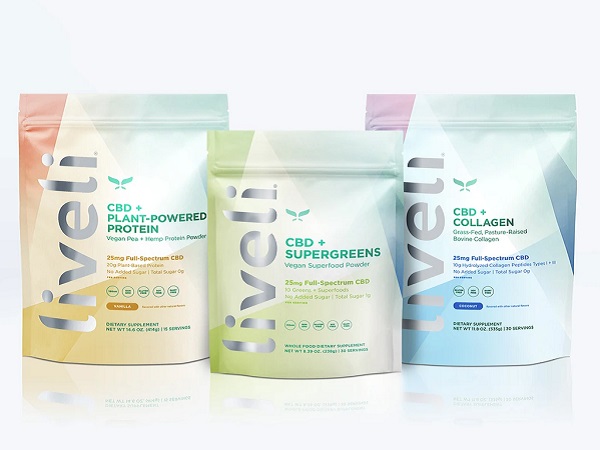 Liveli CBD Products
Give the gift of healthy nutrition. This collection from Liveli combines CBD with other antigens and superfood extracts. Formulas include Balance Pureli capsules; Sleep Peacefulli and Focus Clearli tablets; CBD + Collagen, CBD + Supergreens, and CBD + Plant-Powered Protein powders; and Get Your Greens and Find Your Zen stick-packs. Great gifts for wellness enthusiasts. MSRP: $19.95 – $150.00. Liveli.com.
---
22Red CBD Vape Oil Cartridges
For symptom relief or customers trying to cut down on tobacco products, vaping is the fastest way to absorb CBD. California-based 22Red designed its prefilled cartridges to work with most 510 threaded rechargeable batteries. Each cart contains 0.5g of high-potency, broad-spectrum, steam-extracted CBD. Available in three flavors: Orange Mint, Strawberry Sorbet, and Cereal Killer. No THC, and free of pesticides, solvents, and heavy metals. Makes a great stocking stuffer. MSRP: $39.00. 22RedHemp.com.