Rapid expansion has led to job cuts across the hemp and cannabis industries, in both the United States and Canada, due to companies overspending to capture market share at the expense of putting long-term economic strategies in place, positions made redundant by company mergers, legislative challenges, and overly complex regulations that have increased limitations and restrictions. And all those conditions existed prior to the coronavirus pandemic now creating unprecedented layoffs across all industries.
Companies lay off their workforce in an effort to accommodate an economic climate where expenses are higher than revenue. For companies that have secured funding, the runway often becomes shorter than expected. One risk of reducing the workforce, specifically in retail, is customers might not get the level of customer service to which they were accustomed. That could lead them to turn to competitors for future purchases. Companies that reduce corporate positions such as in marketing run the risk of running too lean to drive awareness and branding, which can have an equally negative effect. Ultimately, the goal is to increase revenue, decrease spending, or a combination of both.
How can companies cut staff expenses without leaving themselves exposed to problems? There isn't a one-size-fits-all approach. With startups and public companies alike going through layoffs during the current economic downturn, it's important to know best practices when foreseeing a reduction in force, or RIF.
Consider large cuts
To alleviate the paranoia that can be created when layoffs are segmented, consider one large reduction in force. This way, the impact on the culture is confined and you have the option of hiring employees back later. A larger RIF also can prevent unnecessary panic among employees. A series of smaller cuts may lead to employees worrying whether they will be next to go, detrimentally affecting workplace morale and performance.
View the employee as a whole
Review the employee's tenure, performance metrics, and emotional and professional engagement. Does the employee care about their work, or are they complacent? Do their skills align with the product market? Can their skills be used cross-functionally? When a company is downsizing, it's important to keep employees who are eager to keep the company running as smoothly as possible and are willing to take on more responsibility to ride out a tumultuous period.
Do not speak about performance
A reduction in force occurs when a job or department is eliminated, usually based on lack of funds, lack of work, or reorganization. Human resource professionals should not add insult to injury during an already sensitive conversation by bringing up an employee's performance, even if it factored into the company's decision to let them go.
Be compassionate and dignified
Take the time to explain to employees why they are being laid off, and assure them the decision was not personal. Communicating how the decision was made, detailing their severance benefits, offering to help with their job search, writing a reference, and telling them what the company will be doing to help them during the transition makes a huge difference. Layoff conversations are never easy, but companies always should remember their employees are human first, workers second. Treat employees the way you would want to be treated yourself. Often, taking five extra minutes to talk someone through their layoff makes all the difference.
Reassure remaining employees
Ensure the employees who remain feel safe and know their former coworkers were treated well during a difficult time. Employees may ask when the next reduction in force will take place and whether their jobs are safe. This is a good time for managers to discuss upcoming plans for the company. Relay to current employees that you want to keep investing in them so together you can grow the business. If they are uncomfortable in their role, you can extend the same severance package to them.
Consider switching gears
Some remaining employees may be uneasy with the reduction in force and opt to take an exit package. So, if you have not identified who will be laid off and are willing to take volunteers, share your workforce reduction plans and extend an exit package to those who want to take it. Make sure those who wish to leave are treated with respect and not judgment. This kind of RIF strategy largely depends on the culture and size of the company and may not be appropriate for certain ventures. Human resource professionals and managers should align their RIF decisions with company culture to ensure the layoff process is thoughtfully executed with compassion.
Workforce reductions are stressful for everyone. More than just a source of income, our jobs often are a reflection of our selves, so laid-off employees may react with uncertainty, self-doubt, or anger. Not only is taking the time to be thoughtful and compassionate good for both the company and employee, but it also is simply the right thing to do.
---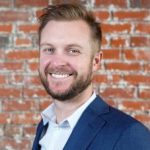 Keegan Peterson, chief executive officer at Würk, founded the company in 2015 after recognizing cannabis businesses didn't have access to the same scalable HR technology solutions mainstream companies have. Würk now serves hundreds of clients across thirty-three states, including some of the largest publicly traded cannabis corporations in the nation. Würk pays one in ten employees in the cannabis industry.