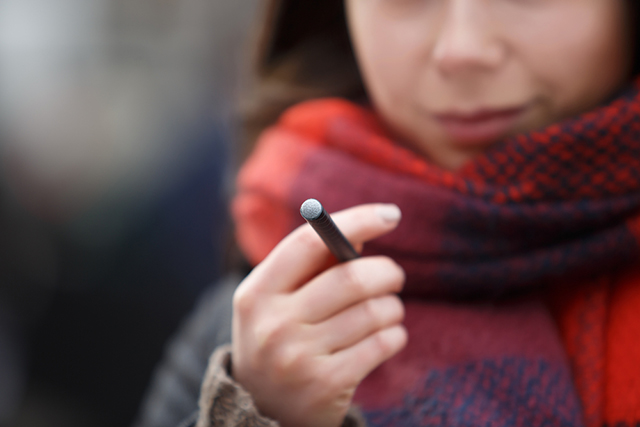 For consumers that don't know the difference between a sativa, hybrid, indica, or CBD-heavy strain, cannabis and hemp products can be confusing. Exotic, old school strain names are quirky and fun, but sometimes, a marijuana moniker doesn't tell you much about what to expect in regard to effects. Trainwreck or White Widow may not be what the customer is looking for, especially if they're interested in CBD.
Now that CBD oil and infused products have seen huge consumer interest, it may be even more mysterious for users to understand the effects of various cannabinoids like CBD (cannabidiol), or the touted "entourage effect" of CBD derived from whole plant cannabis, or how added terpenes and other plant compounds can enhance the experience for users.
At the end of the day (or even early in the morning)–consumers are looking for an effect, and often, only they know what "relaxation" or "euphoria" or "focus" feels like to them. One way to help wellness-motivated customers or patients is to offer branding that tells them exactly what to expect from an infused product and with medicinal blends developed for a specific effect or symptom.
With the wellness trend spilling over into all categories of lifestyle retail, disposable vape pens are a great entry-level product for the CBD- and cannabis-curious alike. They appeal to those who already enjoy smoking/vaping, or are trying to break a tobacco habit, are on the go, or who prefer a discreet way to indulge.
Hemp-derived CBD oil typically contains less than .03 percent THC, the psychoactive compound in cannabis. CBD oil derived from whole plant cannabis will contain higher levels of THC, as well as other cannabinoids, terpenes, and compounds; products infused with CBD oil from cannabis are available only in legal states, through licensed dispensaries.
Here are five vape pens made to match your mood or elevate it:
Dr. Delights CBD Vape Pens –Dr. Delights' award-winning CBD vape pens come in a menu of moods, including Relax, Relieve, Elevate, and Pure. These blends, available at dispensaries in California, are infused with CBD and terpenes derived from cannabis, which encourage the "entourage effect" of enhanced benefits. Essential oils also have been added–for instance, their Relax blend contains juniper, chamomile, and lavender essential oils, with terpenes Myrcene, Linalool, Terpineol, and Phytol. From DrDelights.com.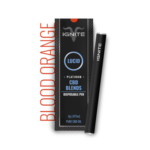 Ignite CBD Vape Pens–This award-winning line also allows users to choose by mood, in Calm, Recharge, and Lucid. Hemp-derived CBD oil mixes with 100 percent fractionalized coconut oil, and natural essences for a wide selection of flavors including blood orange, tropical fruit, apple berry, tangerine, bubblegum, lavender, and spearmint. Batch-tested to prevent any pesticides, herbicides, viruses, bacteria, microbials, or other contaminants. At IgniteCBD.com.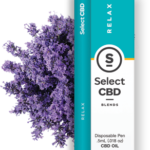 Select CBD Vape Pens–Mood management is officially a trend with wellness enthusiasts that recognize feeling good is integral to overall health. With Select CBD brand vape pens, the selection offers Relax, Focus, and Revive, in an assortment of natural flavors, including lavender, grapefruit, spearmint, cinnamon, peppermint, and lemon. Each puff delivers 2.5 to 5mg of CBD, for microdosing ease. Ingredients are locally sourced, in Oregon. At SelectCBD.com.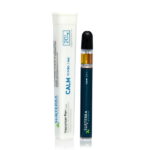 Surterra Calm Vape Pen–This cannabis-derived oil blend is formulated to promote relaxation, and contains CBD and THC in a 23.1mg to 1.7mg ratio. Because this vape contains THC, it is available only through Surterra outlets in Florida. For patients, said Surterra, this blend encourages relaxed, happy, uplifted, euphoric, and focused effects. Each pen contains 20mg of CBD, and lasts up to ten days with recommended usage. Simply draw on this buttonless pen to activate. From Surterra.com.
Wildflower Immunity CBD+ Vape Pen – Specially formulated to fight symptoms like coughing, headaches, and blocked sinuses, this vape pen from Wildflower contains about 2mg of CBD per puff–a potent anti-inflammatory–and aromatic essential oils including eucalyptus, thyme, and myrrh. Infused with hemp oil, this blend contains less than .03% THC with no psychoactive effects. All natural and Vegan. The Wildflower CBD+ disposable vape pen line also features a formulation that targets Aches. Available online at BuyWildflower.com.