It's the holiday season, and that means giving and receiving presents of all kinds. One of my favorite activities at this time of year is wrapping the gifts I give to my family and loved ones. I must admit, I'm pretty good at finding gorgeous wrapping paper, making precision-perfect folds, securing it with just the right amount of neatly placed tape, and topping it off with homemade ribbons and extravagant bows.
As you may expect from someone in the packaging business, I believe that when the gift is wrapped in a beautiful manner, the present inside seems more valuable. Indeed, the entire experience is lifted.
On the flip side, I have one close friend who is an expert at giving fabulous gifts (I once received an assortment of mini single-malt scotches from some of Scotland's finest boutique, family-owned distilleries—how cool is that?), but he is a flop at wrapping those gifts up nicely. His gifts, as wonderful as they are, come in wrapping that looks kind of like a Charlie Brown Christmas Tree before it was dressed up and sprung to life.
The same situation can be found in the hemp industry. There are products that look gorgeous wrapped up in packaging that draws in the customer, creates an immediate positive impression, and just makes the buyer feel good. But other products seem to be hanging on to the old "sandwich bag" mentality, with cheap packaging and little-to-no effort spent on the look and feel of the brand.
This shortsightedness can hurt a company's sales and hinder them from growing a powerful brand. This is not to say all products need to be "luxury" items. On the contrary, there is ample room in the market for all kinds of products to fill demographic niches and various price points. However, when comparing two or more similarly priced items, customers almost always choose the better packaged product.
A national study conducted by the Paper and Packaging Board bears this out: the data showed packaging design influences purchasing decisions for 72 percent of consumers surveyed.
Packaging often is the first interaction consumers have with a product. The package tells the story of the brand and what makes it unique. It provides the tangible beginning of a relationship with the customer.
According to an article in INC magazine, most customers don't have the time or energy to weigh the advantages and disadvantages of all products in the marketplace, so they use a shortcut to make their decision. That shortcut is the product's packaging. The fact is, great packaging helps generate sales and increases brand loyalty.
Conversely, poor packaging can have an even more dramatic effect on sales. Australia recently instituted a plain packaging law for cigarettes. To discourage young people from smoking, brands are prohibited from using their logos and typefaces on their packages. The result: the largest decline in smoking Australia has seen in twenty years.
But in the United States, brands still matter, and that means that packaging matters.
So, this holiday season, don't be like my friend. Be like Tiffany or Apple or any one of the many other companies that not only produce wonderful products, but also utilize beautiful packaging to enhance their brand and create a wonderful customer experience.
---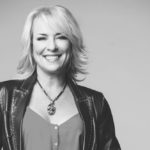 Kary Radestock brings more than 20 years of award-winning print and packaging expertise to some of the top brands in the world. She launched Hippo Premium Packaging in order to fill a need for professional, compliant packaging; brand development; and graphic design to the emerging cannabis industry.