Pet CBD product promotions have become mainstream for Fourth of July. Cats and especially dogs that are terrified of loud fireworks are a real concern every year. Some pets will run away, which is always the worst-case scenario for the owner. Other pets will cower under the couch for weeks after—it's just very stressful.
But let's face it—these days it's not just pets getting stressed. Apparently, a lot of humans would also like to run away and hide, and not just because of loud noises. When your pet is anxious, that's stressful—and then when you're stressed, it makes your pet upset—that's a vicious cycle when no one is having fun.
In a 2017 study, the American Psychological Association said three out of four Americans reported feeling stress symptoms within the last month, and "45 percent reported lying awake at night, 36 percent reported feeling nervous or anxious, 35 percent reported irritability or anger, and 34 percent reported fatigue due to stress."
CBD is gaining some supporters as an alternative treatment for anxiety. Just last week, lawmakers in Delaware voted to consider the addition of anxiety as a qualifying condition for medical marijuana certification.
Help customers celebrate Independence Day free from stress this year with a curated display showcasing these CBD products, with formulations for pets and their people: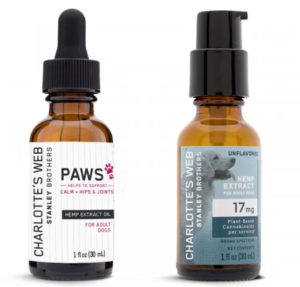 Charlotte's Web Dog CBD Oil – Formerly known as PAWS Oil, this formulation comes from a pioneering company in the industry. In unflavored or chicken flavor, hemp-derived CBD equals 17mg per 1mL, for more precise dosing, while also providing a lower-caloric option to infused treats. Comes in a pump bottle making it easy to add this supplement to meals, $64.99 MSRP.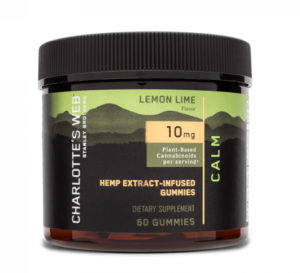 Charlotte's Web Calm Gummies – Yum! Treats for humans. This natural recipe is infused with CBD extracted from Charlotte's Web revolutionary signature CBD-rich plants, as well as added L-theanine and lemon balm. Other natural fruit flavors are added for a refreshing, lower sugar, and citrusy flavor. Two gummies a day keeps the stress away. Each jar contains 60 gummies, $54.99 MSRP.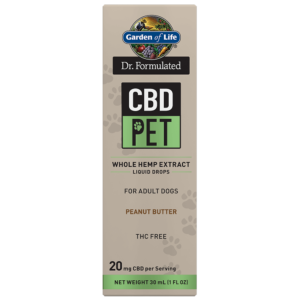 Garden of Life Dr. Formulated Pet CBD Drops – A full-spectrum CBD extract derived from hemp grown in Eastern Oregon and infused with a proprietary "Entourage Effect" blend of terpenes, cannabinoids, and fatty acids, this formula was developed by Dr. David Perlmutter, M.D. Organic, non-GMO, vegan, and extracted without the use of solvents. Each dose contains 20mg of CBD, in tasty peanut butter flavor. $35.99 MSRP.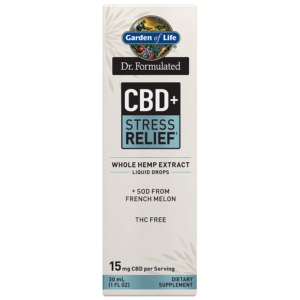 Garden of Life Dr. Formulated CBD + Stress Relief Liquid Drops (for humans) – This doctor-formulated brand contains 15mg of CBD per serving, as well as "140 IU of superoxide Dismutase (SOD) from organic French melon." Like all Garden of Life products, ingredients are certified non-GMO, THC-free, no gluten, organic, and sustainably grown. Also contains their proprietary blend of terpenes, cannabinoids, and fatty acids. Starting at $31.99 MSRP.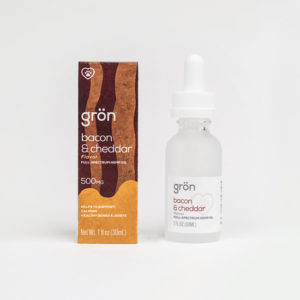 Grön Bacon Cheddar Pet Tincture – Grön CBD is all about the delicious treats for pets and people, taking a unique approach to CBD supplementation. The Oregon-based confectionary offers rich bars of fair trade, CBD-infused chocolate (not good for dogs) and cooking sauces, as well as tinctures, and even a skincare line. A 1oz bottle of Pet Tincture contains 500mg of full-spectrum CBD extract; good for larger pets that may need a more potent dose. Also in chicken drumstick and peanut butter flavors, $50.00 MSRP.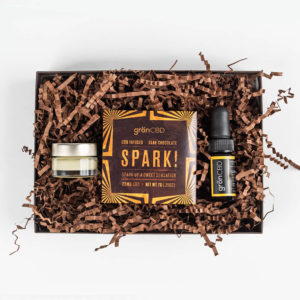 Grön Spark CBD Starter Kit – For pet parents, what could be more appropriate for Fourth of July than a little spark, in CBD form? This gift box provides everything needed to try Grön products, including 120mg of CBD tincture, 50mg of Body Balm, and a Spark CBD-infused Vegan Dark Chocolate bar. Makes a very nice set for the CBD-curious shopper–just no chocolate for Fido! $45.00 MSRP.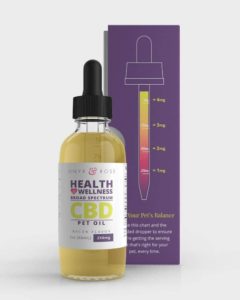 Onyx & Rose Pet CBD Oil – This formula helps cats, dogs, and other mammals with "pain, inflammation, anxiety, and age-related issues." Each 2oz dropper bottle contains 250mg of CBD, and full-spectrum cannabinoids including CBG, CBN, and CBC, and terpenes. Organically grown, non-GMO, and THC-free. The dropper is designed to measure the right dose for the size of individual pets. $44.00 MSRP.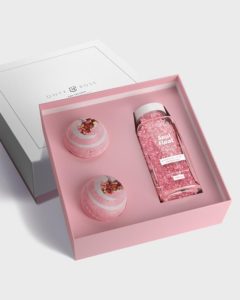 Onyx & Rose CBD Spa Gift Box – The Fourth of July makes for a long weekend, so why not encourage your customers to luxuriate in a good soak? Nothing eases tension like a warm, scented bath, which also is a great way to get acquainted with the all-over effects of CBD. This set includes one cup of bath salts infused with 10mg of full-spectrum CBD, and two bath bombs scented with lavender, mint, rosemary, and containing 35mg of hemp-derived CBD. $44.00 MSRP.