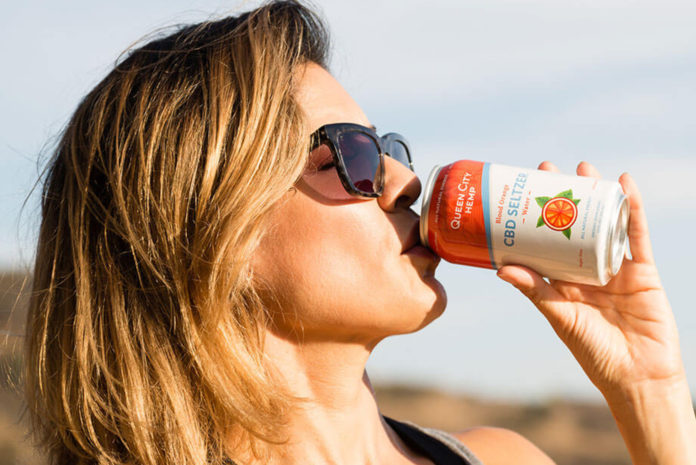 The first day of spring is Wednesday–that time of year when many start thinking about refreshing their routines, cleaning out the winter cobwebs, and getting ready for sunny days ahead.
Whether it's an aching back from recently shoveled snow, skin that hasn't seen the light of day since October, or a yen for relaxation after winter's hibernation, consumers want to try cannabidiol for its potential benefits, and CBD-infused products are being developed at a furious pace.
Here's a fresh mash-up of ten newly-introduced CBD products, for a spring self-care splurge or sweet solstice surprise gift: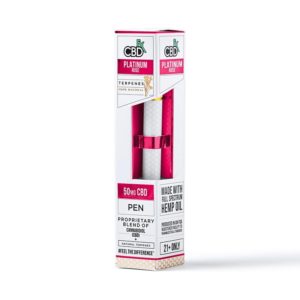 CBDfx CBD Terpenes Vape Pen in Platinum Rose: Portable and discreet, this disposable pen has a light, floral flavor for sophisticated tastes. Containing 50mg of hemp-derived full-spectrum CBD oil extract, rich in terpenes, and other beneficial plant compounds. From CBDfx.com.

CBD Living CBD-Infused Loose Leaf Teas: In six CBD-infused flavors including Berry Black tea, Passion Green tea, Mango Herbal tea, Chai Turmeric tea, Coconut Herbal tea, and Matcha Instant Green tea. Each 2oz jar of tea contains 150mg of full-spectrum, hemp-derived "nano-CBD," which allows increased bioavailability. Additional natural botanicals and aromatics complete each special blend. Visit CBDLiving.com.
FORIA Awaken CBD Massage Oil: If spring inspires thoughts of love, then this intimate massage oil blend just might be your jam. The all-organic formula is blended with nine botanical, reputedly aphrodisiac ingredients, as well as full-spectrum hemp extract from domestic crops, in rich coconut MCT oil. The natural chocolate mint scent is extra-yummy. At FORIAWellness.com.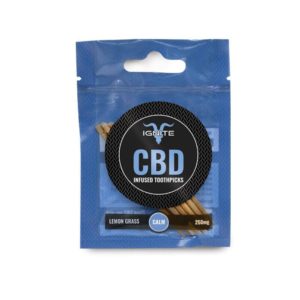 Ignite CBD-infused Toothpicks: A clever way to get slow, sublingual application that's also discreet and portable, Ignite toothpicks come in several flavors, with various effects. Calm comes in Mango Mint or Lemon Grass, Recharge in Coffee or Passionfruit Orange, and Lucid comes in Cinnamint or Menthol. Great for freshening up or soothing an oral fixation. From IgniteCBD.co.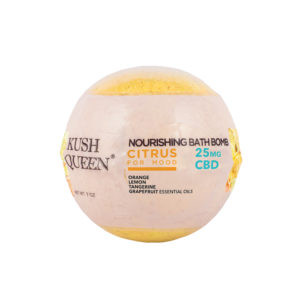 KushQueen Citrus CBD Bath Bomb: What's more refreshing than orange, lemon, and grapefruit for a spring zing of citrus? Fling one of these bombs in the bath and soak to enjoy the full benefits of organic essential oils blended with pure CBD isolate, and extra virgin olive. Hydrating, rejuvenating, and packed with a perky punch, to awaken the senses from winter's slumber. Visit KushQueen.shop.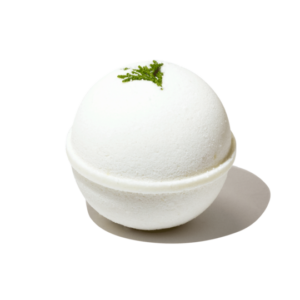 Life Elements Men's Bath Bomb: Queens aren't the only ones who enjoy a good soak. Life Elements said it tried to fit the experience of a natural hot spring into this manly bath blend that packs a potent 200mg of full spectrum, hemp-derived nano-CBD. Also includes grape, olive, and hemp seed oils, comfrey leaf, and blend of arnica, copaiba, pine, balsam, myrrh, sandalwood, and rosemary essential oils. Nanoparticles make for easier absorption. Pairs well with a hot toddy in the bath, according to LifeElements.com.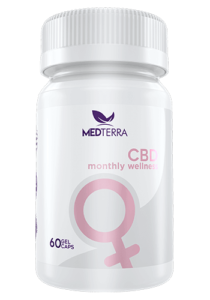 Medterra CBD+Wellness Monthly Wellness Capsules: Formulated specifically to address women's monthly aches and pains, one serving (two capsules) contains 25mg of pure CBD isolate, as well as botanical extracts including cramp bark, chaste berry tree, Dong Quai, Valerian root, and caffeine. Made in the U.S.A., non-GMO, and lab-tested. At MedterraCBD.com.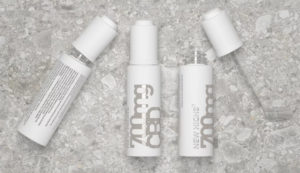 New Highs CBD Serum: This dual-use serum can be added to food or beverage, and applied topically as a silky, skin-soothing oil. Sleek, sophisticated packaging has a spa feel, and comes in a 700mg size or super-potent 2000mg formula. Dropper application allows even dosing, and none of that earthy, herbal taste or aroma that can be overpowering. Suggested uses? Can help with a hangover or just help you relax. Visit NewHighsCBD.com.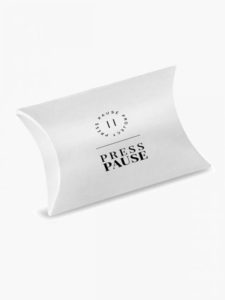 Pause CBD-infused Tea Bags: Infused with water-soluble CBD, these blends come in packs of ten–perfect for an afternoon cup of tea and tranquility. Flavors include English Breakfast, Chai (with cardamom, cinnamon, and ginger), and White Coconut Crème, which are all mildly caffeinated and infused with organic, antioxidant-rich ingredients. From PressPauseProject.com.
Queen City Hemp CBD Seltzer: Straight to you from Cincinnati, Ohio, these sparkling beverages come in a 24-pack of 12oz cans, with four exotic flavors that include blood orange, passion fruit, guava, and lemon lavender. Days are getting warmer, and now you can kick back with a refreshing, cool drink that contains 5mg of CBD from natural hemp–but no sugar, caffeine, sodium, or calories. At QueenCityHemp.com.