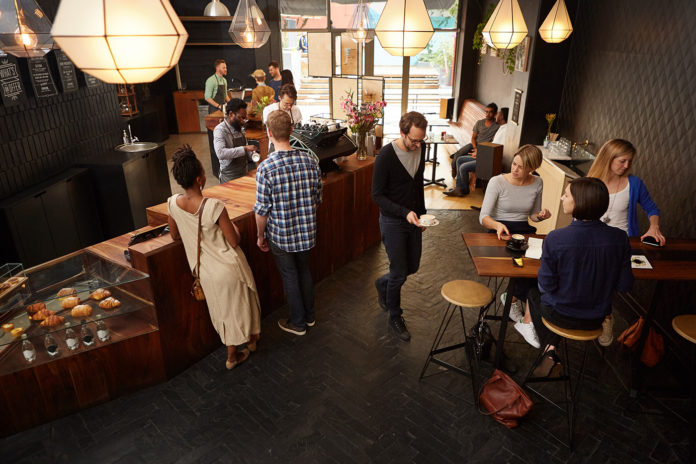 SACRAMENTO–California's outgoing Governor Jerry Brown in late September signed Bill AB2914 that restricts sales of cannabis-infused beverages.
According to the legislation language, the regulations prohibit "an alcoholic beverage licensee from, at its licensed premises, selling, offering, or providing cannabis or cannabis products, including an alcoholic beverage that contains cannabis or cannabis products, and would provide that no alcoholic beverage shall be manufactured, sold, or offered for sale if it contains tetrahydrocannabinol or cannabinoids, regardless of source."
Much to the dismay of California cafe, bar, and restaurant owners that were already offering CBD-infused food and beverages, the legal grey area around CBD–cannabidiol, the hugely popular and also non-psychoactive compound derived from cannabis and hemp, touted for its potential health benefits–has turned into a chilling, non-navigable grey fog where they've been stranded.
As of January 1, 2019, under the new legislation, California bar owners that offer CBD-infused beverages will risk losing their liquor license, while juice bars, cafes, and coffee shops will risk a lower score on health department inspections.
If it's making you thirsty just trying to figure out whether or not you can find CBD-infused drinks at restaurants, coffeehouses, juice bars, cafes, or bars in California–for now, that's prohibited. You can find infused beverages at California cannabis dispensaries, or you can go online and purchase CBD tincture and simply add it to whatever you'd like, at home, wherever you are.
But in states other than California, actually, there are LOTS of places where you can get CBD-infused drinks (and food). Here are locations nationwide, where you can enjoy CBD beverages and just chill:
Ablis CBD-Infused Sodas–Not exactly a location; but in Oregon, this CBD-infused sparkling beverage is reportedly served in many PDX area cafes and restaurants, though you won't necessarily find this soda or others, CBD tinctures or CBD infusions listed on menus. However, foodies-in-the-know in Portland, can indulge at restaurants like Smallwares, La Luna Café, Donnie Vargas, and the Hey Love Superette at The Jupiter Hotel, where CBD oil extract can be added to your beverage upon request. Find out more about Albis CBD-infused sparkling sodas at AlbisBev.com.
Adriaen Block–Simply put, the first CBD bar and restaurant in America. According to ABNYC's website, "With more then a dozen menu items intended to be served with CBD, we have something for everyone, from cocktails like the Stoney Negroni to drinks made with the world's first non-alcoholic distilled spirit to CBD-infused sauce for our steak and burgers to CBD whipped cream." Located in Astoria, Queens, ABNYC is another stunning example of how wellness is a dish best served with a just a touch of CBD, paired with a perfectly infused cocktail. A sumptuous CBD experience at 19-33 Ditmar Blvd., or AdriaenBlockNYC.com.
Caffeine Underground–Located in Brooklyn, NY, this coffee shop was founded by underground D.J. Ian Ford. "We need a peaceful retreat and place to enjoy good music, coffee, and conversation. We strive for an incredible ambiance so that every visit is a treat," he said on the shop's website–and really, is there anything more to living the chill life? They offer local-sourced CBD-infused brands, including Flower Power Coffee Co. and Trippin Teas. If you're hungry, they can also serve up a real NYC bagel with CBD-infused jam (and don't forget to take a jar of jam home with you). At 447 Central Avenue, in Brooklyn, or at CaffeineUnderground.com.
Chillhouse–New York City loves CBD! Wellness spa Chillhouse is just one of several high-end venues that offer their clientele CBD tinctures as an extra option along with lots of yummy-sounding beverages on their café menu. Specializing in nail art and massage, it's all about "you" time, self-care, and wellness. They also offer full product lines including skincare, nutrition, nail and make-up products, home décor, and apparel, in-store or online. Find them at 149 Essex St, NYC, or Chillhouse.com.
Drip Coffeehouse–Denver, not surprisingly, has several places where you can get cannabis-infused edibles and beverages–but how many of them offer you a CBD-infused latte with a bowl of your favorite cereal? Yum. Not to mention homemade quiche, pastries, sandwiches, beer, wine, mixed drinks, and more. Drip serves locally sourced Strava CBD-infused coffee and artisan teas from The Tea Spot. Drip Coffee House sounds like self-care you don't need to get out of your pajamas to indulge in, at 955 Lincoln St, in Denver, or at DripDenver.com.
Lazy Daze Counterculture CBD Coffeehouses–Located primarily in Texas, this chain of CBD retail shops has two locations in Austin, and their latest cafe in San Marcos, Texas, is not far from Texas State University. Manager LaTisha Loria told the university newspaper that while all Lazy Daze locations offer the chain's signature line of CBD products, as well as other CBD brands, many walk-in customers come into the cafe shops to try the coffee. With locations in Ohio, North Carolina, Colorado, Nevada, and Australia, find them at LazyDazeCo.com.