The Global Wellness Institute estimated that in 2015 the global wellness market was worth $3.7 trillion and has been growing steadily ever since.
"Feminist wellness" was one of the emerging industry trends with expansive, even explosive potential, according to the nonprofit's annual Global Wellness Summit Report on trends for 2018. Movements like #metoo and the Millennial consumer mindset are changing cultural mores and moving the market.
The report actually cited increased levels of perceived stress that may be due to social upheaval globally, among other everyday pressures for creating a strong consumer trend toward self-care and healthier lifestyle alternatives.
Though not all market sentiment is limited by gender, pressures at work, as caretakers, and recently revealed injustices felt by women have changed the topics women are discussing, the advice they are sharing, and the products and experiences they are paying for–and they're telling their friends.
Describing the X chromosome-powered climate, the GWS report said, "From women-only clubs and co-working spaces–to a FemTech wave that solves for womens' bodies and lives–to more wellness travel aimed at women's empowerment–to women of color moving the industry beyond #WellnessSoWhite."
Another potent trend GWS analysts noted recently is, unsurprisingly, CBD-infused wellness product potential. Cannabidiol, aka CBD, is the compound derived from cannabis and hemp reputed to have many medicinal uses, including as a treatment for serious medical conditions like symptoms of cancer, epilepsy, and intractable pain.
In fact, the CBD product market has exploded. Melisse Gelula, co-founder of online health and wellness media platform Well+Good, told GWS that editors at the digital publication can be pitched up to a dozen new CBD brands a day.
Whether seeking out products to try, or looking for lines that may add some new options to your store's wellness offerings, or your clientele is female-forward–here's six CBD-infused health and wellness brands:
Craft CBD–Sleek, modern-looking branding pairs with sustainable, natural values to create a range of CBD-infused products that pamper. Massage lotion, tinctures (taken orally), and topical cream round out the selection, with sublingual mint-flavored thin strips for quick absorption, on the go. Black and gold packaging would look at home in a mainstream boutique. At Craft1861CBD.com.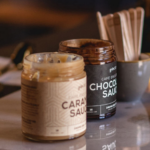 Grön CBD–Pronounced "grewn," this Oregon-based brand has an unusual line of CBD products that indulge the mind and the spirit, with an emphasis on chocolate. For those in need of a sweet treat, Grön offers dark and milk chocolate bars, as well as chocolate or caramel syrups. But it's not just chocolate; they also offer a line of flavored tinctures, botanical balms, and formulated face masks. The company derives its CBD from the bark of an evergreen found in Southeast Asia, so is not derived from cannabis. If in Portland, stop by their café storefront. At GronCBD.com.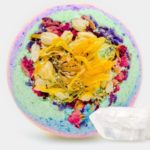 Life Flower–This flowery, gem-like spa product brand definitely has appeal for consumers who want to get back to the garden. Small batch, eco-conscious, ethically sourced, and therapeutic, Life Flower's line of self-care products ranges from botanical bath bombs embedded with real crystals to body washes, enhanced elixirs, balms, bath crystals, and even hemp-derived CBD isolate for higher dosing. Concocted with floral and fruit essences, and fir for a princess. At LifeFlowerCare.com.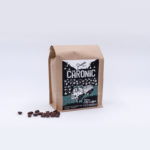 Proper Hemp Company–The clean, consumer friendly branding of this brand says wholesome, healthy, and hemp-infused. Proper offers a lot of ways to bring CBD into a daily routine, with tinctures, balms, creams, and edibles, but also offer options for consumers to take daily CBD supplements in soft gel capsules. Proper Hemp also gets your day off to a good start with their proprietary "The Chronic" CBD-infused coffee blend, in beans and single serving pour-over portions. The product range covers pet parents and their kids, with treats and tinctures for cats and dogs. Ar ProperHempCo.com.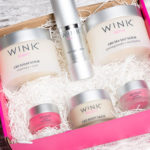 W!NK™–"By women, for women"–this line doesn't shy away from a pink profile for branding pop, with frosted glass and silver accented packaging that looks stylish, high-end, and young. With everything you need for skincare or spa night, infused with CBD extracted from organic European hemp. With W!NK™, you'll find scrubs, serum, creams, salve, and even a hemp-scented candle. No harmful additives, glycols, glycerin, or MCT, and tested for pesticides, mold, and bacteria. At Wink-Wink.com.
(The Global Wellness Institute is a nonprofit trade organization dedicated to education and advocacy for preventative medicine and wellness, representing members from various industry categories including beauty and anti-aging, wellness tourism, weight loss and nutrition, preventative and personalized medicine, alternative medicine, spa and retreats, and workplace wellness.)