A few months ago, I wrote a piece titled "The Greatest Story Ever Sold," which became one of the more popular of my columns. In it, I wrote about the marketing of Christmas and how a couple of corporations turned the holiday into the retailing bonanza we know today.
April is the month of Easter—another holiday that has sprouted into a marketing monster. Today, the story is told that the Easter Bunny, like Santa Claus, comes at night and brings baskets of goodies to children.
But how did Easter turn into the holiday we celebrate today? The answer is quite interesting.
Easter was based on an ancient Pagan ritual. Before Christianity, the holiday celebrated renewed life and the change that comes with spring. The festival took place during the vernal equinox, when the length of the day and the night are equal.
The name Easter comes to us from the Saxon Eostre, goddess of the moon. From ancient times, this goddess was the measurer of time and giver of fertility.
But for Christians, Easter is associated with the crucifixion and resurrection of Jesus Christ.
It's widely accepted that early Christians frequently appropriated existing celebrations, festivals, and events and incorporated them into their religious calendar. Easter is no exception. In fact, Easter also is associated with the Jewish festival of Passover. Some early Christians chose to celebrate the resurrection of Jesus on the same date as Passover.
It wasn't until 325 AD, when Emperor Constantine convened a meeting of Christian leaders to resolve important disputes at the Council of Nicaea, that Easter's date was set in stone. The council determined Easter should always fall on the first Sunday after the first full moon following the vernal equinox.
But how did this celebration of the changing of seasons and the resurrection of Christ become the candy- and egg-filled holiday we know today?
While there are many theories about how the Easter Bunny came into being, an Anglo-Saxon legend tells how the goddess Eostre found a wounded bird and transformed it into a hare so that it could survive the winter. The hare, apparently with some bird DNA still in its mix, found it could lay eggs. As a thank-you gift, the hare decorated the eggs each Spring and left them as offering to the goddess.
Others say the bunny had its origin as a symbol of fertility in pre-Christian days, and it's easy to see how the arrival of baby bunnies in springtime meadows became associated with birth and renewal.
Baskets have been used throughout history to transport gifts or seedlings or simply to carry food to communal meals. Today, Easter baskets are used to hold candy, coins, and gifts.
The origin of the chocolate bunny may have started in 1875, when Cadbury released its first line of chocolate Easter eggs. Shortly thereafter, Robert L. Strohecker, a Pennsylvania businessman, made a five-foot-tall chocolate rabbit and placed it in his drugstore as an Easter promotion. The rabbit was a hit, and Strohecker's grandson soon started a successful candy company that is still in operation today. It makes chocolate bunnies, among other things.
Newspapers of the late 19th century featured advertisements for decorative Easter cards and Easter eggs made of wood and candy.
Decorating eggs had been a tradition through the ages. However, the original Paas Easter egg dye was invented by William Townley, the owner of a drug store in Newark. In 1893, he figured out how to concentrate dye in tablet form and launched the modern Easter egg dyeing kit. Townley eventually named his business the Paas Dye Company. The word Paas is a derivative of Pasen, which is Dutch for Easter. Today, that company is the world's largest manufacturer of Easter egg dye, used on more than 180 million eggs a year.
Around 1900, department stores were becoming the dominant retailing power in America, especially in major cities like New York. Many stores began creating different products to represent Easter, including candy-filled baskets, hats, and dresses. Some reports suggest modern Easter baskets were born in the windows of popular department stores.
By the 1920s, the demand for Easter candies was so great that factories started production at the beginning of the year to meet the demand. New molds allowed manufacturers to produce every type of candy imaginable: Rabbits in every pose, chickens of every shape and size, eggs of all types, and mountains of jellybeans.
Today, Americans spend about $18 billion per year on Easter, according to National Retail Federation. About $2.5 billion will be spent on candy, $1.29 billion on flowers, and $790 million on cards.
According to the National Confectioners Association, Easter is the second top-selling confectionery holiday behind only Halloween. Included in this figure are the 1.5 billion Peeps that will be consumed on Easter. Yes, that's billion.
So, this year, no matter how you may or may not celebrate Easter, remember this holiday, like so many others, has become an engine of retailing and a massive marketing powerhouse that has a big impact on the American economy.
Happy Chocolate Bunny Day!
---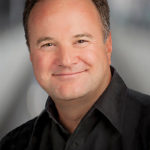 Randall Huft is president and creative director at Innovation Agency, an advertising, branding, and public relations firm specializing in the cannabis industry. While working with blue-chip companies including AT&T, United Airlines, IBM, Walgreens, American Express, Toyota, and Disney, he discovered what works, what doesn't, and how to gain market share.