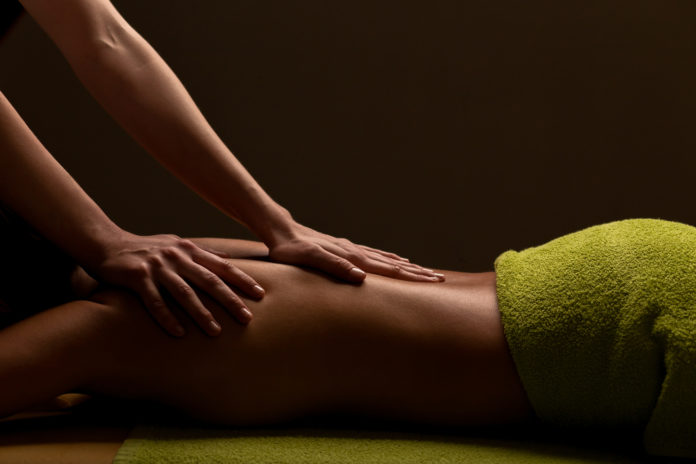 Many this summer will set off in search of exotic places and chill spaces because it's time for fun in the sun. It's also time for skincare, waxing, facials, manis and pedis, and all the good spa stuff that gets one swimsuit- and sandals-ready.
New options at luxury spas in the U.S. are CBD-infused treatments. Beyond just a trend, AmericanSpa.com noted several research studies that supported CBD's long-reputed anti-inflammatory claims, especially when derived from trusted and tested, whole plant sources in products typically labeled "full-spectrum."
Hemp plants, which are sourced for CBD oil, also have antiseptic and antibacterial benefits that can help soothe acne-prone and sun burnt skin. Hemp oil also contains natural Omega-3 and -6 fatty acids that help moisturize skin, making it a natural addition to massage oil and lotion blends.
So, whether you need rehab after too much sun, or you're a mom and the kids are home for the next couple of months, or you just deserve a super luxe self-care treat–what could be more awesome than a CBD-infused spa day?
These five spas take the health and wellness lifestyle to the next level–elevated with CBD, and without the high: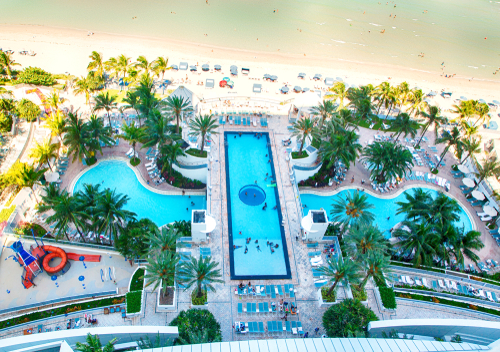 The Herbalistic Ritual Massage, at The Diplomat Resort and Spa, Hollywood, Florida–Located directly on the shores of the Atlantic, The Diplomat Resort and Spa in Hollywood, Florida, is an ultimate South Florida experience. Your dreams of beach-side cabanas and Cuba Libres will all come true at this iconic high-rise resort, opened in 1958 (currently a Curio by Hilton property). The ocean-view spa offers The Herbalistic Ritual Massage with "CBD massage oil and CBD muscle ease." At TheDiplomatResort.com.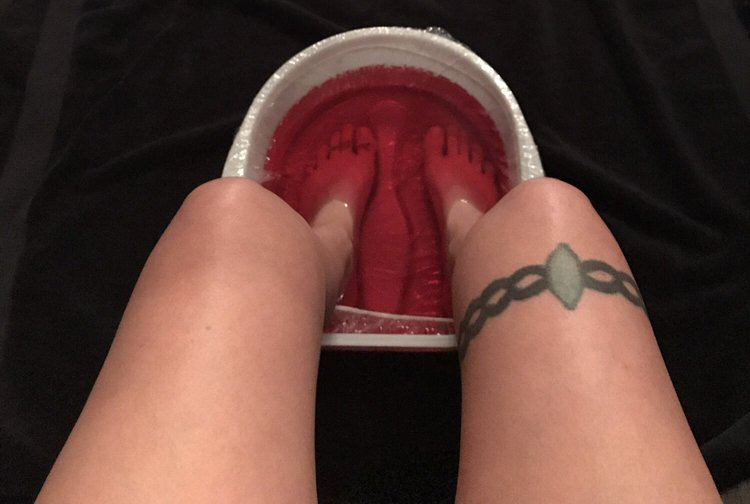 The Grateful Ped, at Feetish Spa, Las Vegas, Nevada–Though Nevada is a "legal" state; regulations do not allow any of the major Strip hotels to offer CBD-based treatments in their spas. But, in Downtown Vegas, on Fremont and 6th, you'll find Feetish Spa, which offers an infused experience for traveling toes. The Grateful Ped features "CBD-infused leg and foot creme, warm stones, and hemp butter spot treatment on super dry skin." As anyone who has ever been to Vegas knows, there's a lot of walking, so this sinful-sounding treatment might be just what the doctor ordered. At FeetishSpa.com.
The On the Road Again Treatment, at Austin W Hotel's Away Spa, Austin Texas–This total body treatment is dedicated to Texas musical legend and cannabis pioneer Willie Nelson and is bound to relax even the most rode-hard cowboy (or girl, or person). First, there's a total body massage with CBD oil, then a foot scrub and paraffin wax foot soak, followed by a hot stone neck massage, and topped off with a "de-puffing" Cold Stone facial. Music fans will find that several of the spa's signature treatments are named after classic rock songs. After the spa, visit 6th Street, where many of those songs still play in the city's eclectic bars and live venues. At AustinAwaySpa.com.

SpaCanna, at Habitudes Day Spa, Seattle, Washington–Located near the scenic Ballard Locks, Habitudes Day Spa deserves mention as a destination location that's also a favorite with local Seattlites. The spa and salon is located in a working art gallery, making for a diverse, multi-dimensional sensory experience. They offer no less than three CBD-infused SpaCanna treatments. The Water Brush Canna Escape that includes a total body Dead Sea Salt scrub, followed by a Blue Ridge CBD oil-infused rubdown under their sauna tent. The Solar Wrap Canna Escape, which offers dry brush exfoliation of skin, followed by application of CBD oil and heated, thermal wrap. The Canna Bliss Pedicure is exactly what it sounds like–a CBD-infused treat for legs and feet. At Habitude.com.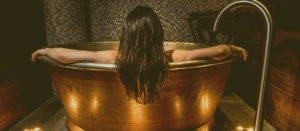 The Cannabis Soak, at Desuar Spa, Los Angeles, California–If Southern California is your kind of summertime trip, this candlelit, hideaway spa is located in super-hip and trendy downtown Los Angeles' historic core, in the basement of the Jewelry Trades Building. There's a full spa menu, but for those that prefer simplicity served with their tranquility, a Desuar signature treatment is a good, old-fashioned soak in an elegant copper tub. The Cannabis Soak is one of five you can choose from, and is infused with CBD oil and other botanical ingredients to help relieve pain and inflammation. At SpaDesuar.com.