So many CBD products seem to have female-friendly appeal; women, as consumers, are generally more shopping-savvy and earlier to adopt trends. So, sadly, men don't get as much marketing love—except on Father's Day, when retailers turn their attention to the men in our lives.
One must admit—for a lot of people, it seems just a little bit harder to find that perfect gift for dads, compared to coming up with something special for mom or the ladies in our lives. Even men that enjoy shopping—and they are in surprisingly increasing numbers—might have a hard time finding items they like, especially in a newly emerging marketplace like CBD products.
In any case, we're not here to reinforce gender stereotypes; technically, you don't need to have a Y chromosome to use most of the items on this list—but we're dedicating this roundup to all the CBD-curious guys out there.
From aftershave, to cigars, and even a CBD-infused testosterone formulation, these are great items to stock for Father's Day shoppers: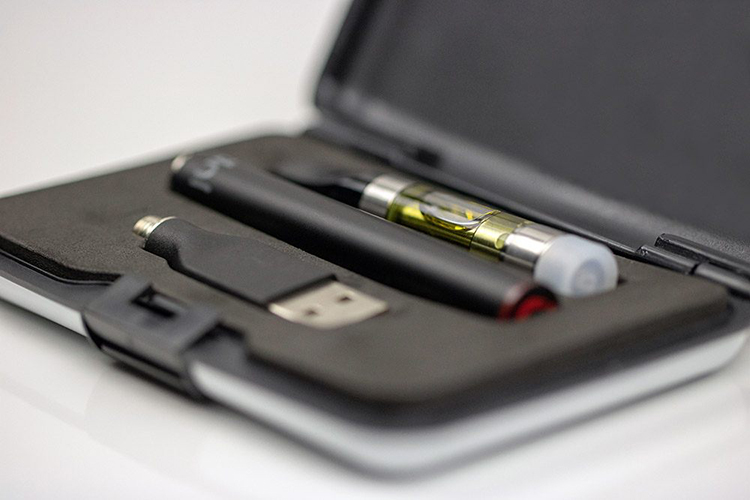 Alternative Vape CBD Starter Kit – Keeping it simple is a concept that appeals to lots of male shoppers, and this vape kit is perfect for those KISS-types. A rechargeable vape battery with super-simple design can be ordered with any of Alternative Vape's CBD oil cartridges, to make a kit. The standard beginner's kit comes with battery, USB charger, and 250mg CBD cartridge in mint, citrus, or kush terpene-infused flavors. Ceramic-tipped cartridges can simply be screwed into a charged battery, which activates when the vaporizer is draw on–without complicated settings. Starting at $28.99 MSRP, AlternativeVape.com.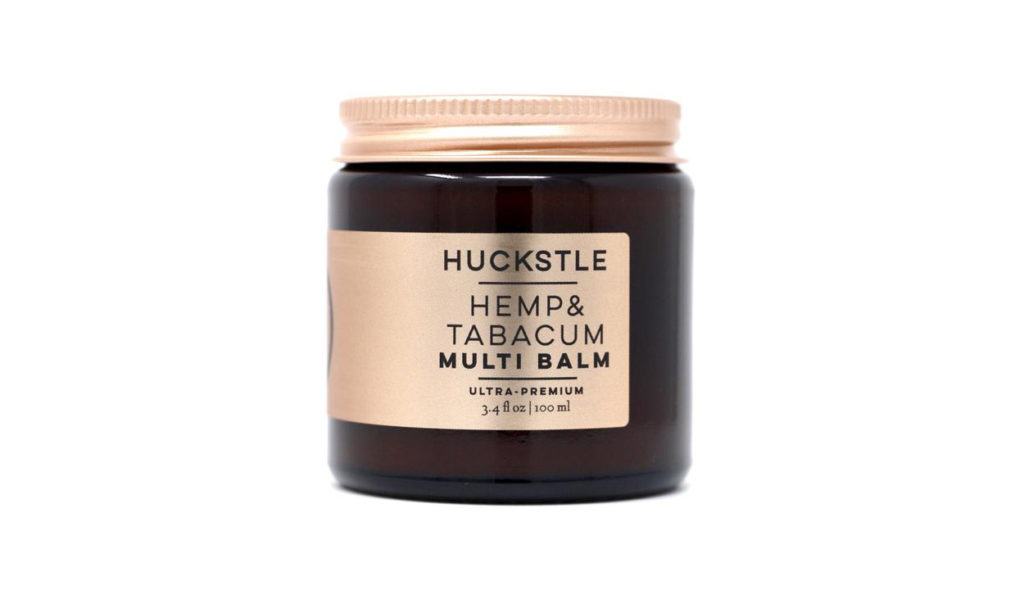 Hemp and Tabac Multi Balm by Huckstle – For men that want to smell like hemp without necessarily having to use it. As far as we can tell, the balm doesn't contain any hemp-based ingredients; but it does anoint one with an earthy, aromatic blend of hemp and sweet tobacco, which may prove irresistible at first sniff. For use as a moisturizing balm on skin and hair, it includes ingredients like beeswax, lanolin, and Shea, Jojoba, moringa, and coconut oils, as well as essential extracts of mango and rosehips. Also contains vitamins A, D, E, K, B, and C, and minerals including potassium, magnesium, copper, and zinc. The rich hydration formula is topped off with omega-3, -6, and -9 fatty acids. A 3.4oz jar is $35.00 MSRP, Huckstle.com.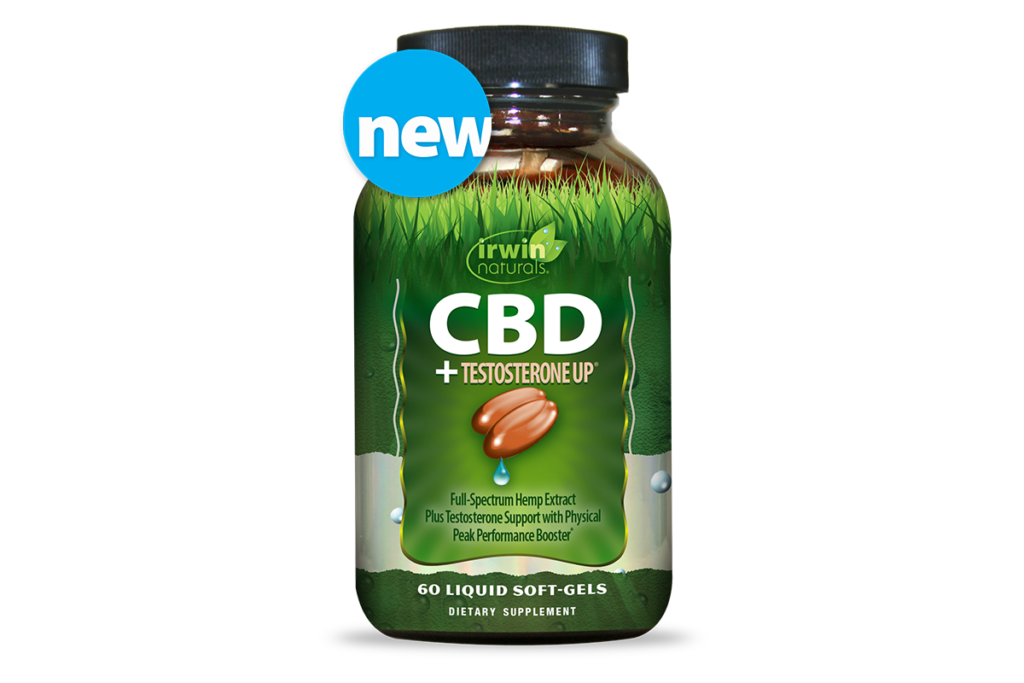 Irwin Naturals CBD + Testosterone Up Soft Gels – Male hormonal products? There's no easy answer to whether they'd make an appropriate gift. That said–if there's something women know about, it's that unbalanced hormones can wreak havoc on the well-being, leaving them in dire need of relief–so, why wouldn't that also happen to men? Anyway, these soft gels might make a thoughtful partner purchase on Dad's Day (or any day). In addition to full spectrum, hemp-derived CBD extract, this formulation contains Irwin Naturals' proprietary LJ100® Longjack, "a patented extract that preliminary research suggests helps maintain testosterone levels already within the normal range," as well as their "OptiZinc®, a patented form of zinc, [which] is a trace mineral required for numerous vital cell functions, including growth and development, as well as sexual health." At $42.99 MSRP, a bottle contains 60 soft gels, each with 30mg CBD. IrwinNaturals.com.
Kalki CBD Gummies – If your customer isn't ready for a vape sesh or is unlikely to lube up with CBD-infused potions and lotions, that's okay–we have gummies, which everyone seems to like. The Kalki products line from HempLucid has been specially developed for active and athletic users seeking all-day relief from inflammation, pain, or anxiety. Their patented IsoTerp™ technology delivers sustained, consistent, time-released effects for on-the-go or overnight dosing. Available in 15mg and 25mg strengths (per gummy) with 30 gummies per bottle; starting at $74.99 MSRP, HempLucid.com.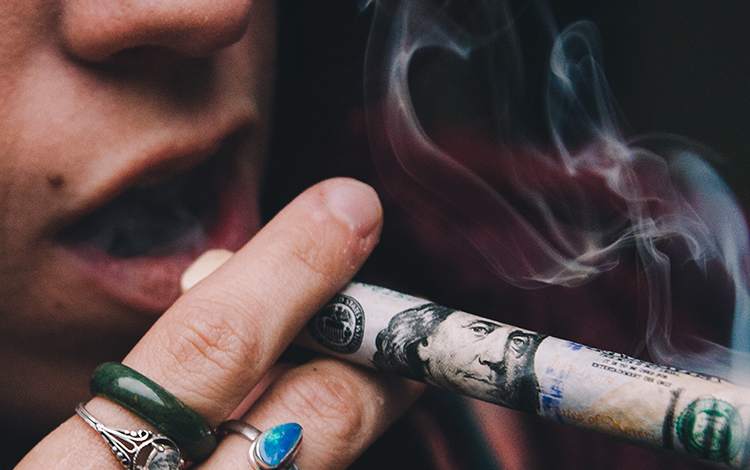 TKO Reserve CBD Presidente Cigar – Rolled with a whopping three grams of CBD-rich dried flower, this handmade to-order, big blunt wrapped in a $100 bill-style paper, will make dad (or even a grad) feel like a million bucks. Created in collaboration with hand-rollers at DreamLab and Empire Rolling Papers, this Oregon-grown luxury smoke features TKO Reserve's premium Bubba Kush CBD flower (one of several CBD strains grown by TKO); also, a reusable birch tip, and a 30-minute burn time. Perfect for celebrations, new dads (or moms), or those gentlemen that might pair it with a fine single malt or small batch stout. $30.00 MSRP, TKOReserve.com.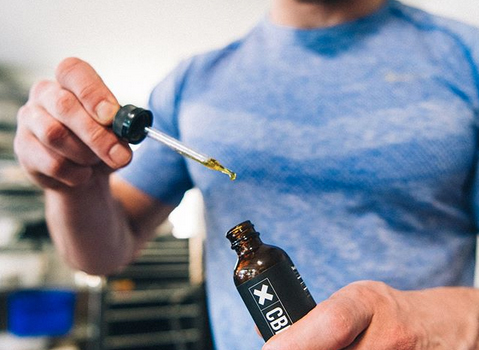 XWerks CBD Oil Capsules and Tincture – XWerks line of supplements has a lot to offer for athletes–and not all of it is CBD-infused. The company has a full line of dietary supplements including powdered blends that use ingredients and formulations developed with advanced nutritional technology, but are not CBD-infused. XWerks also offers a CBD tincture, as well as oil capsules, to complete their high performance selection. The company sponsors several extreme athletes, including pro weightlifter Jessica Lucero, CrossFit champ Lauren Herrera, and brothers Alex, Jacob, and Za Anderson, who are also CrossFit champion athletes. Sourced from Colorado-grown, organic hemp, XWerks promotes CBD as only one of many important components, of an active, healthy lifestyle. Starting at $69.00 MSRP, XWerks.com.