2019 will go down as the year when champion athletes and sports figures embraced plant-based wellness, with major names getting on the cannabidiol bandwagon and big-time players endorsing CBD-infused medicinals for inflammation, pain relief, and recovery benefits.
Some of the major names who have partnered with or become sponsored by CBD companies this year include celebrated ex-NFLers Franco Harris, Rob Gronkowski, and Lofa Tatupu, among other footballers; U.S.A. Women's Soccer mega-star Megan Rapinoe; and skateboarding legend Tony Hawk.
Also in 2019: UFC (Ultimate Fighting Championship) announced it will partner with Canada's Aurora Cannabis for a long-term research program that will test and analyze the effects of CBD on UFC athletes. And USA Triathlon, a member of the United States Olympic Committee, entered into a partnership with CBD producer Pure Spectrum.
For the first time in 2020 CBD Today will co-produce the inaugural Arnold CBD Experience, in collaboration with the Arnold Sports Experience, to be held in Columbus, Ohio, in March 2020. An anticipated 200,000 show attendees will be able to discover CBD brands and products at the Arnold CBD Experience, as well as enjoy competitions for body builders, strongmen, boxing, weight-lifting, and many other sports. Former California Governor, actor, and Mr. Universe Arnold Schwarzenegger founded the festival in 1989.
So, it seems only natural that athletes—especially extreme sports enthusiasts who want to push the limits of performance—will increasingly turn to CBD to avoid the pitfalls of sports injuries and chronic pain. Opioids are less and less an option for health and wellness enthusiasts or professional athletes. Anecdotal evidence of CBD benefits are more and more accepted as a plant-based option for relief and recovery.
Here are eight CBD products for athletes or anyone that could benefit from a CBD-based health and wellness regimen: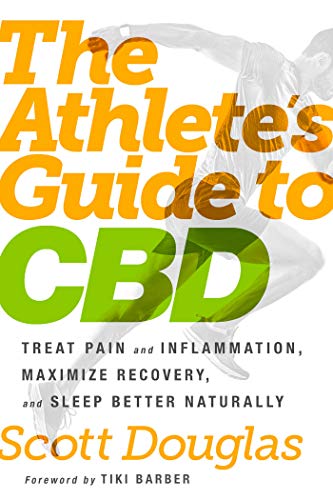 Of course, there's a lot of information online about CBD but the jury is still out on which info is completely credible. If interested in CBD for sports injuries, recovery, and how to find reliable products, The Athlete's Guide to CBD: Treat Pain and Inflammation, Maximize Recovery, and Sleep Better Naturally by Scott Douglas is a handy reference. A writer for Runner's World, Douglas is a marathoner based in Maine. Foreword by former New York Giants star running back Tiki Barber (also an investor in hemp). Kindle Edition on Amazon.com. $11.99 MSRP.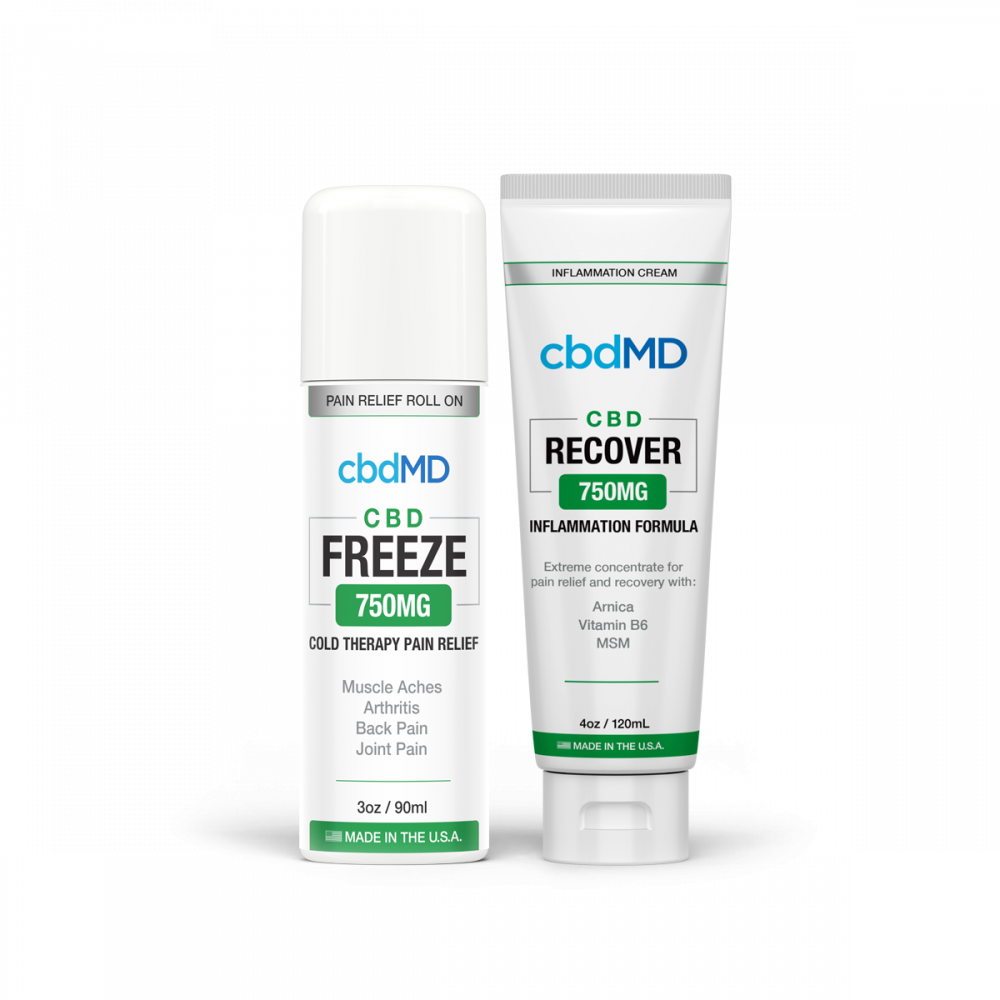 CBD brand cbdMD, though not exclusively for athletes, has several major sports star endorsers, including Olympians like volleyballer Kerry Walsh Jennings and track and field star Lolo Jones, as well as champion pro golfer Bubba Watson, plus a whole squad of BMX, MMA, skateboarders, and other extreme athletes. cbdMD's Lifetime Bundle contains two topical formulas—Freeze Cold Therapy Pain Relief and Recover Inflammation Formula—both containing 750mg each of broad spectrum CBD. cbdMD.com.
Founded by world-class bicyclist Floyd Landis, Floyd's of Leadville was an early player in the CBD market for sports. The product line is engineered to help in every area of sports wellness. Some of Floyd's athlete brand partners include a diverse crew of mountain bikers, nutritionists, and ultra-runners, among others. Their Hydration Fuel comes with 45mg of CBD, for ten servings, in a fruit punch flavor. Besides CBD, the mix also contains "BCAA Muscle Recovery Blend 2:1:1 (leucine, isoleucine, valine), L-glutamine, D-ribose, Electrolyte Blend, magnesium, vitamin C, zinc, and vitamin D3." For more information, visit FloydsofLeadville.com.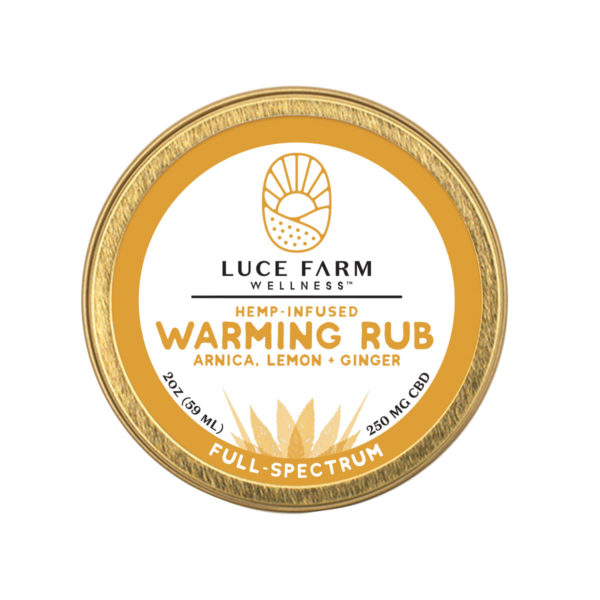 While not formulated exclusively for athletes, Luce Farm Wellness is great for its high-potency tinctures and topicals, as well as CBD-infused honey that has appeared on several 'top' lists. The farm fresh brand from Vermont's Hemp-Infused Warming Rub with Arnica, Lemon, and Ginger sounds soothing for aches, pains, and inflammation; scented with natural ginger, the rub also contains arnica, a traditional remedy for bruising. A two-ounce container has 250mg CBD. Spa-like packaging makes this a great gift set item. LuceFarmVT.com.
Former NFL offensive lineman Kyle Turley founded the NeuroXPF line following his experience with CTE (chronic traumatic encephalopathy) after eight seasons on the gridiron. NeuroXPF is formulated specifically for athletes, and folks that like to work and play hard. Its products are "lab-tested, federal guideline compliant, THC-free, CBD (hemp-derived) cannabis supplements focused on bioavailability," according to the website. Turley, who is an active CBD advocate stated, "Hemp-derived CBD has played an important role in allowing me to personally manage pain, cope with CTE-like symptoms, improve my overall health, and eliminate the need for prescription opioids that nearly cost me my life due to long term use side effects." NeuroXPF.com.
The Papa & Barkley brand was early to the CBD pain relief market and continues to build brand recognition with its simple, but stocked line of CBD products for pain relief. Consumers can choose from tinctures, balms, capsules, a bath soak, and time-release pain relief patches. The brand's flagship product, called Releaf Balm, is infused with a botanical blend that creates an herbal aura of aroma-therapeutic "eucalyptus, tea tree, peppermint, and lavender plants." For pain suffers that need sustained delivery that lasts longer, pain relief patches are a good alternative. PapaandBarkley.com.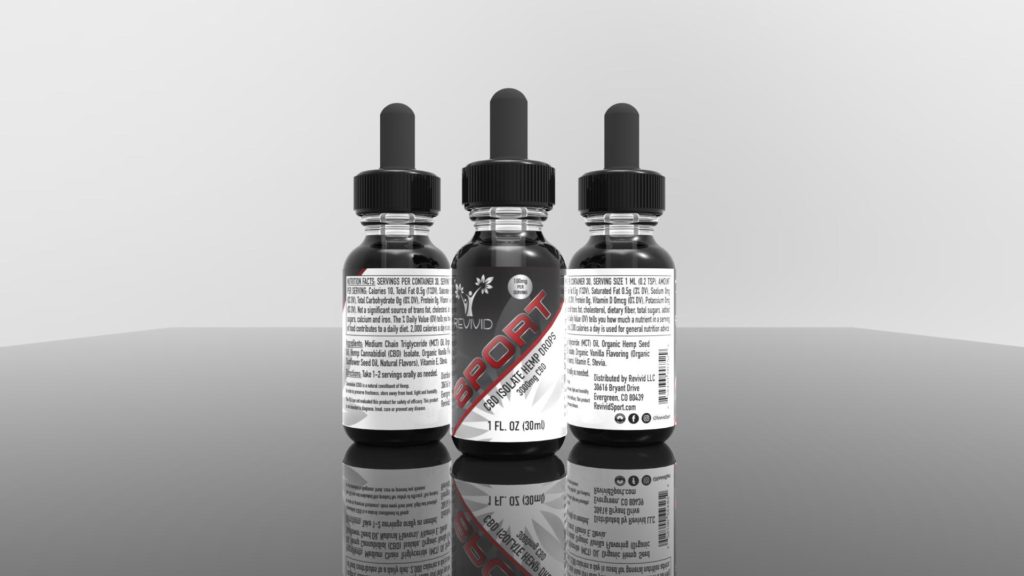 Revivid Sport stands out for its super-potent formulas, engineered for sports recovery and pain relief. Revivid's tinctures and topicals start at 500mg per two-ounce container, going all the way up to 3,000mg in Revivid Sport 3,000mg CBD Tincture. For those with cannabis-testing concerns, this brand uses CBD isolate, which guarantees no trace of THC or other cannabinoids in its products. UFC Champion and professional fighter Amanda Nunes endorses the brand. Revivid's Whole line offers full-spectrum CBD formulations, for those who prefer a full compliment of hemp-derived cannabinoids. Wholesale catalog available at RevividSport.com.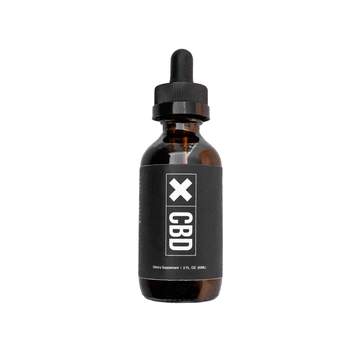 Wellness and nutrition go hand-in-hand, and the XWerks CBD-infused sports line incorporates both for a full menu of performance enhancing, organic, plant-based formulas. XWerks keeps its CBD line simple, offering an oil tincture, capsules, and balm. "XWerks CBD Oil contains 600mg of cannabidiol (CBD) per bottle giving you 20mg of CBD per serving plus other naturally-occurring phytocannabinoids, terpenes, flavonoids and more found in our organically grown Colorado hemp plants," the company stated on its website. For athletes looking for an all-around supplementation program, XWerks also offers (non-CBD infused) powdered supplements, for added nutritional benefits. Bodybuilders including Jessica Lucero, Alex Anderson, and Lauren Herrera all endorse. XWerks.com.