The CBD industry is becoming savvy—retail-, marketing-, and business-savvy. As the industry matures, more companies are developing brands and strategic plans, establishing marketing and public relations campaigns, and seeking general news coverage. At the outset of legalization, media outlets persistently sought news from CBD companies. Now, the burgeoning industry offers plenty of sources with interesting content that easily can fill the pages of magazines. Industry members find landing stories, feature articles, or even a product mention increasingly challenging. Companies now need to be media-savvy and, most of all, be honest with themselves. Is the story you want to share really newsworthy?
It's not journalists' job to publicize your product or company. It's journalists' job to tell their readers something interesting, new, or entertaining.
Evaluating a story for newsworthiness means determining whether it is actually news. Will the media take interest? In other words, is it something their readers will care about? Think about the movies that show newspapers being sold on street corners: "Extra! Extra! Read all about it!" Today, that translates to creating a buzz. Will people want to read the story, share it, "like" it, or comment on it? Is it notable, interesting, significant, topical, historic, or momentous? Not just anything qualifies as news.
To determine newsworthiness, it's important to think like a journalist, not a corporate messenger. It's not journalists' job to publicize your product or company. It's journalists' job to tell their readers something interesting, new, or entertaining. Some companies need help communicating to the media and leveraging stories, so they hire PR consultants or have in-house PR teams who know how to translate corporate messages into valued news pitches or use the information as touchpoints to strengthen media connections.
For those of you navigating the PR waters on your own, here is how to determine whether you have a great story to tell.
In order to get any traction with media, you need to meet at least one of their three goals:
Inform
Share information that will be of interest and relevant to the media outlet's audience. Cascade Cannabis Association, for example, provides insights on legislative decisions that shed light on current issues in a way readers—and media, for that matter—may not have considered.
Educate
Teach the audience about a topic. How-to and step-by-step instructional articles are helpful to readers. Root Engineers submits articles about everything from HVAC system selection for cultivation operations to design considerations for processors and more.
Entertain
Who doesn't love a good story? Can you make the audience laugh or cry? Are you bringing the unique personalities inside your company to life for audiences in a way others can't? One of my favorite projects while working at Nike was connecting the brand to the Albertville Olympics. This included convincing Phil Knight to dress up in a swan suit inside a giant snow globe!
Ask yourself the following questions to determine newsworthiness:
Is the information timely?
Is a product innovative, different, or distinctive?
Does the news tie to or indicate a trend?
Does the material relate to a current item in the news?
Is the news record-breaking?
Is the item a new twist on an old concept, product, or practice?
Is it relevant to the season or a holiday?
Does the item have emotional appeal? Is there a human-interest element?
Can you provide a helpful tip for the media's audience?
Is the information relevant to the media's community? Is it local?
Does your news pertain to a famous person?
Another way to determine newsworthiness is to gauge whether the subject you're publicizing falls into one of the following categories. Media often will consider reporting on the following:
Launching a new company.
Introducing a new product or version upgrade.
Announcing a rebrand.
Building or opening a new facility.
Announcing new hires, promotions, or workforce expansion.
Creating new partnerships, mergers, or acquisitions.
Receiving an award.
Acquiring a patent.
Announcing survey results.
Newsjacking
Many of our clients love the PR tactic called "newsjacking." The strategy leverages something already happening in the news, adds your special ingredient or twist, and turns it into your story.
One example would be when a new regulation hits that potentially affects medical service organizations in a negative way. You can issue a statement about what your business is doing to mitigate the regulation's effects, because your process could help others in your space. Or you could provide a comment or analysis stating a clear and unique point of view, which will establish you as a thought leader.
To be effective at newsjacking, you need to monitor the news by setting up search engine alerts or simply reading your favorite hemp industry journals. Then research the topic of the breaking news so you have your facts straight and can determine an angle that best fits your company and brand. Keep in mind being both credible and original will increase the chance your story will be picked up. Acting swiftly usually helps, so strive to be the first to reach the media with your message. And, of course, reach out to the right media—the ones you know will take an interest in your story angle.
A timely twist
Try seizing an opportunity that recurs regularly, such as a holiday or festival. When Coachella hits every April, throngs of tourists are looking for places to buy supplies along California State Route 111. We issued a media pitch called "Pit Stops and Pot Shops on the Way to Coachella," highlighting our client Royal Highness Boutique, which was hosting its grand opening that week along with two other shops.
This example also emphasizes a point: If we had said just "stop at Royal Highness on the way to Coachella," the media would have ignored the single-store message as too much of an advertisement. By looping in two other stores and giving the press release a catchy title, we broadened the concept and gave it more local relevance. In essence, we did the research for the reporters. We made it easy for them to include our client. Spreading the love to the other area shops was good community relations, which didn't hurt, either.
The big picture
When it comes to hemp, there is a "we are all in this together" mission for supporting the future of the industry. So, as you consider your focused company news item, make a connection to the bigger picture.
I ask again: Is the story you want to share newsworthy? Hopefully now you have a better perspective as to what that means to the media. Attracting the media's attention requires an ongoing, concerted effort. With the right ingredients—interesting, unique, and timely news—your company can build its presence in the cannabis space one headline at a time.
---
---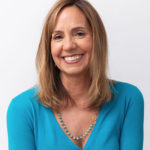 Judy Campbell is president for Campbell Consulting. She founded the agency in 1996 to provide companies with strategic communications counsel encompassing PR, digital communications, content creation, media training, and social media. Campbell Consulting is dedicated to shining a spotlight on the country's best brands and thought leaders in cannabis, craft beer, hospitality, food and beverage, blockchain, and software. The agency recently was nominated for the 2019 BOB (Best of Breed) Awards.